The Integration Maker - Focco Lojas plugin performs the integration with Focco Lojas in order to generate a local XML file for import.
Activation
After the plugin license is available in the account, activation takes place by default, for more information about plugin activation, click here.
Use
The Integration Maker Plugin enables the generation of XML through the budget screen in Promob Maker. To do this:
1. After finalizing the project and saving it, go to Budget and select the desired option.
IMPORTANT: The budget option selected does not affect the exported XML, which has a unique format.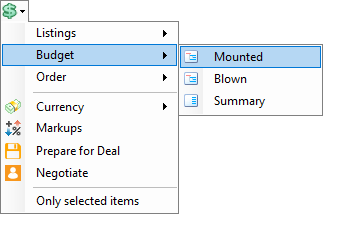 2. In the opened budget, choose Send To - XML File.

3. Save XML in the desired directory.
4. The XML file can be imported into Focco Lojas.