Connect from version 2.0.18
The Connect site, with the Project Auditor plugin, makes it possible to review all projects created in a respective Promob. In addition to the privileged view, the manufacturer can edit a copy of the designs.
NOTES: This plugin is only available for licenses and manufacturer users, so the license to use the plugin must belong to the factory account in the Promob Portal.
The user must have the profile Administrator. For more information, click here.
The User needs to have the permissions active in Connect, being:
Read permission in factory designs
Write permission in factory designs
See factories Tab
Read factories Customers
For more information about permissions in Connect, see the article Promob - New permissions screen on the Connect website
The design review from the Project Auditor plugin can be accessed via two options:
Option 01 - By Promob
1. Inside Promob, on the left side, click on the Charts tab.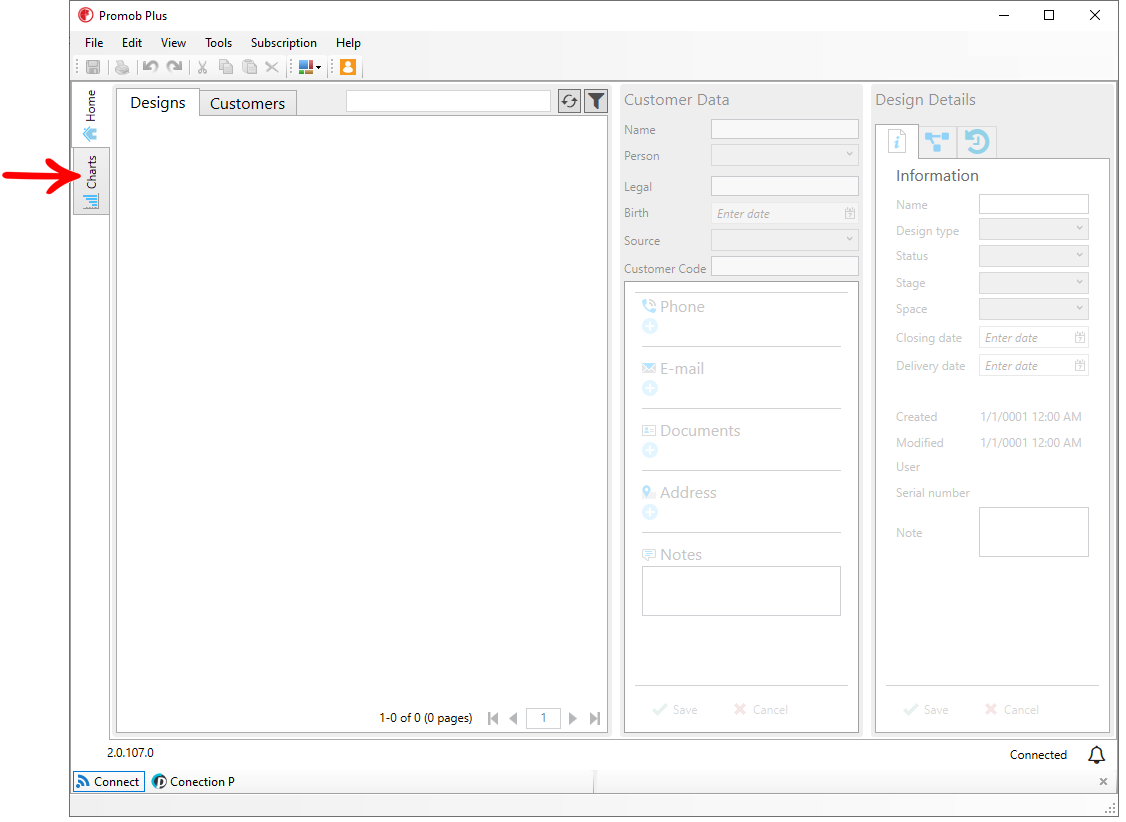 2. In the message that appears, click on the link https://connect.promob.com/charts, and you will be redirected to open it in your browser;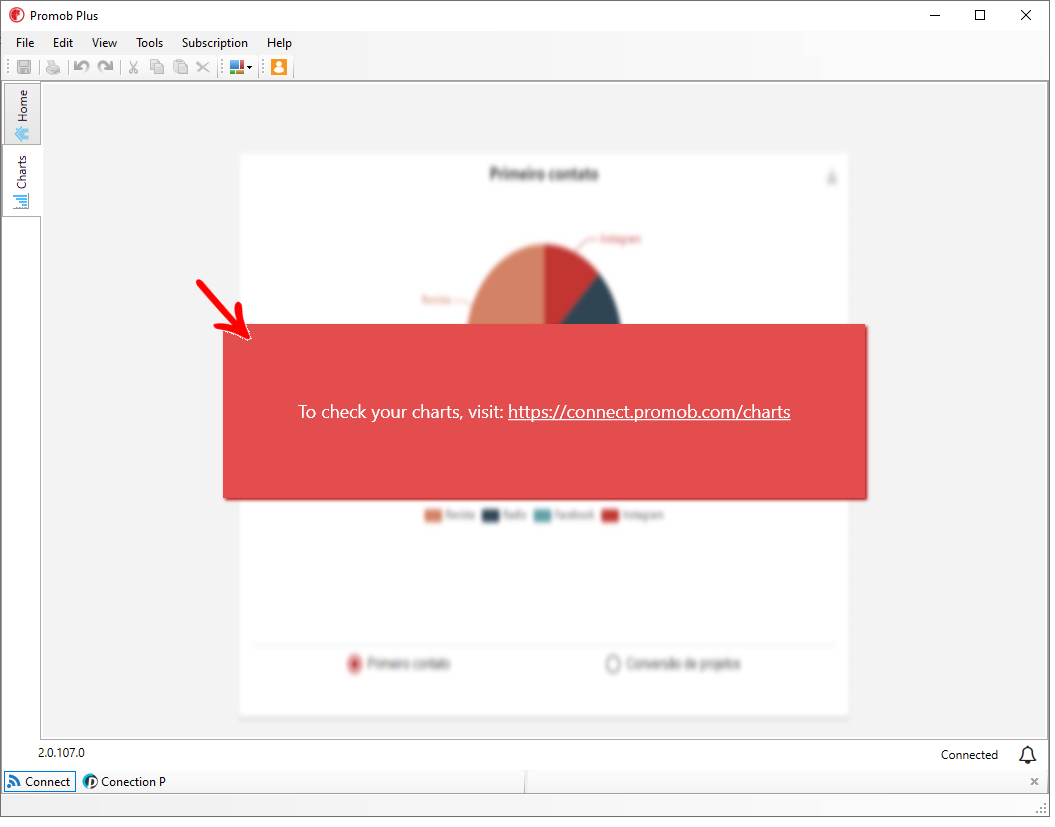 3. Log in with the e-mail registered on the Promob Portal.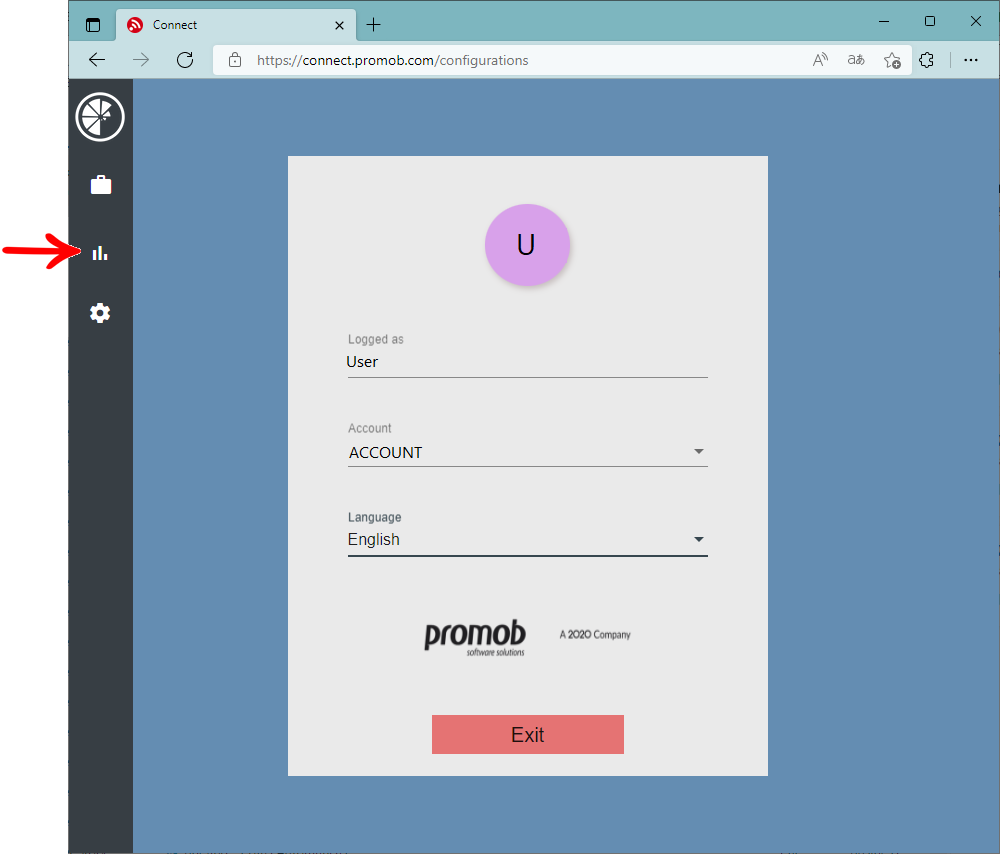 Option 02 - By the Browser
1. In your web browser, go to the link https://connect.promob.com/charts;
2. Log in with the e-mail registered on the Promob Portal.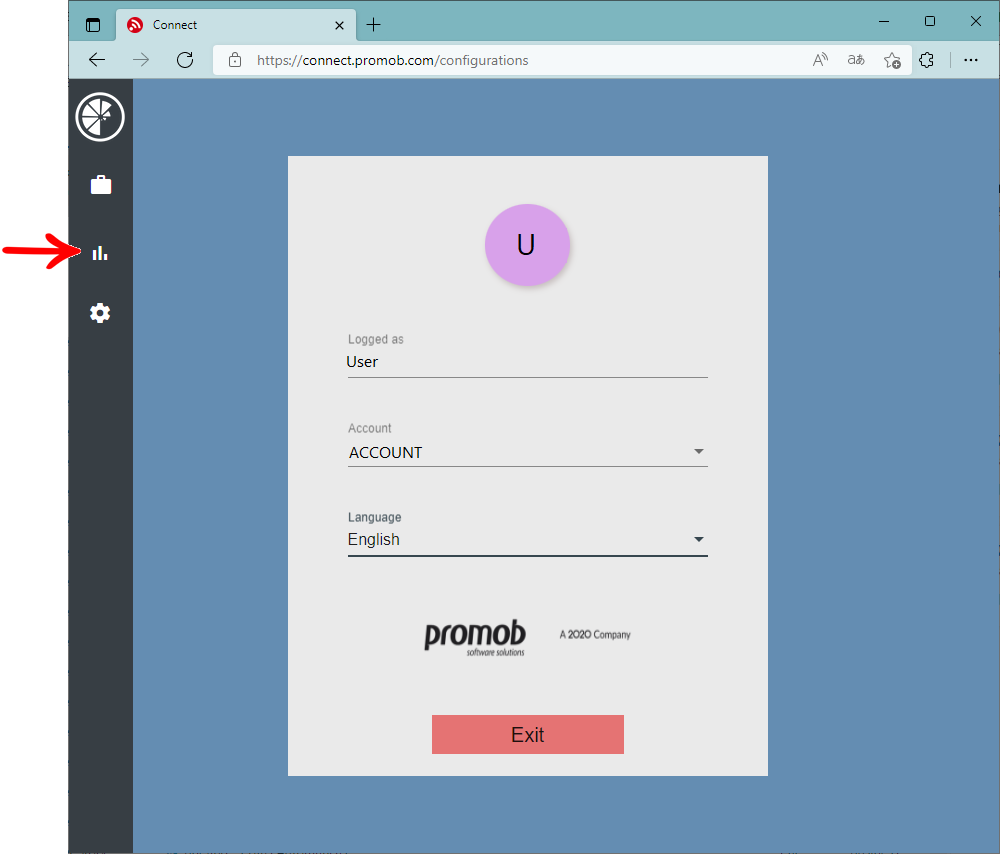 Designs
1. Select the system you want to review designs for.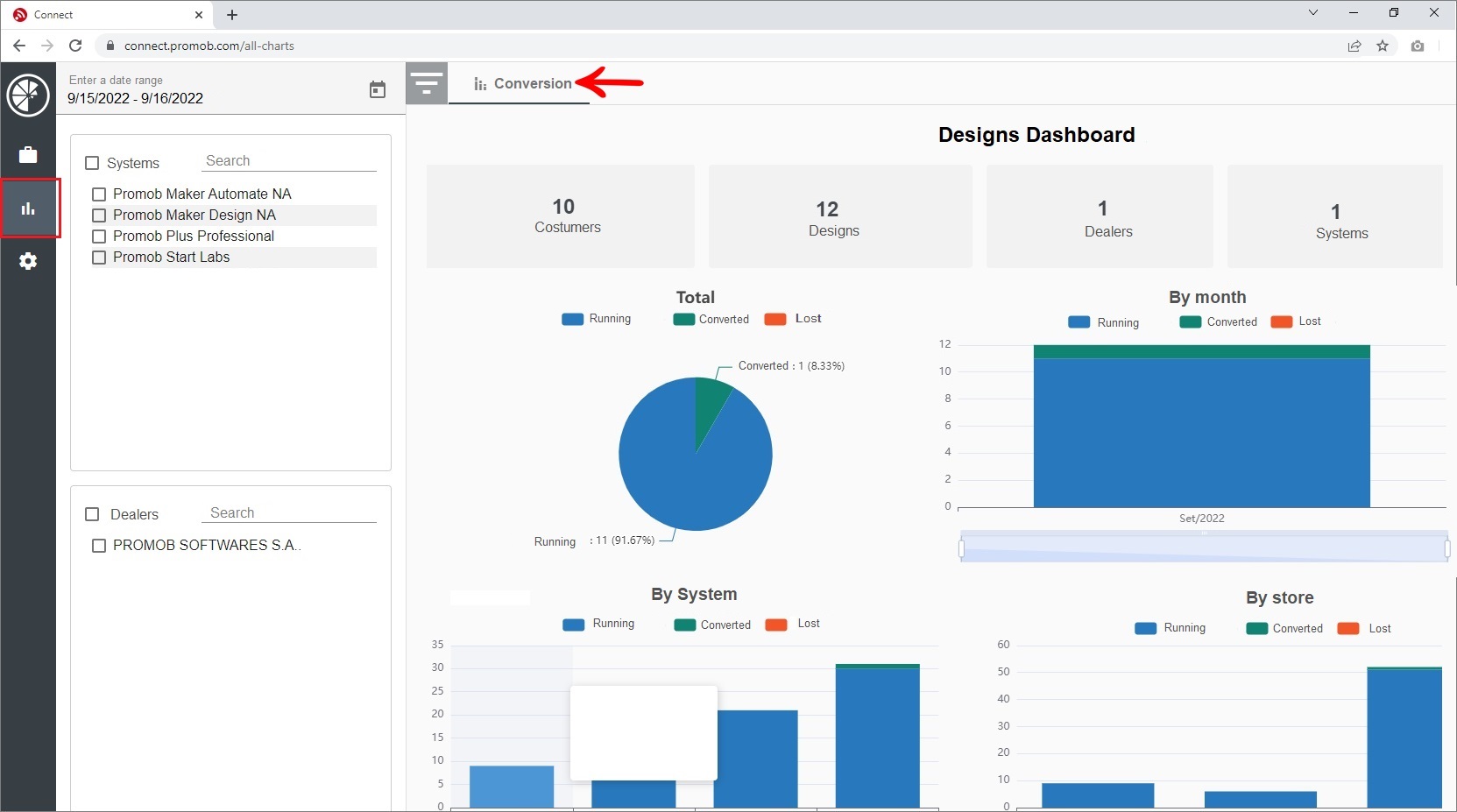 2. After selecting the system, the Designs tab will be displayed. On this page, the list of selected projects and their data is presented.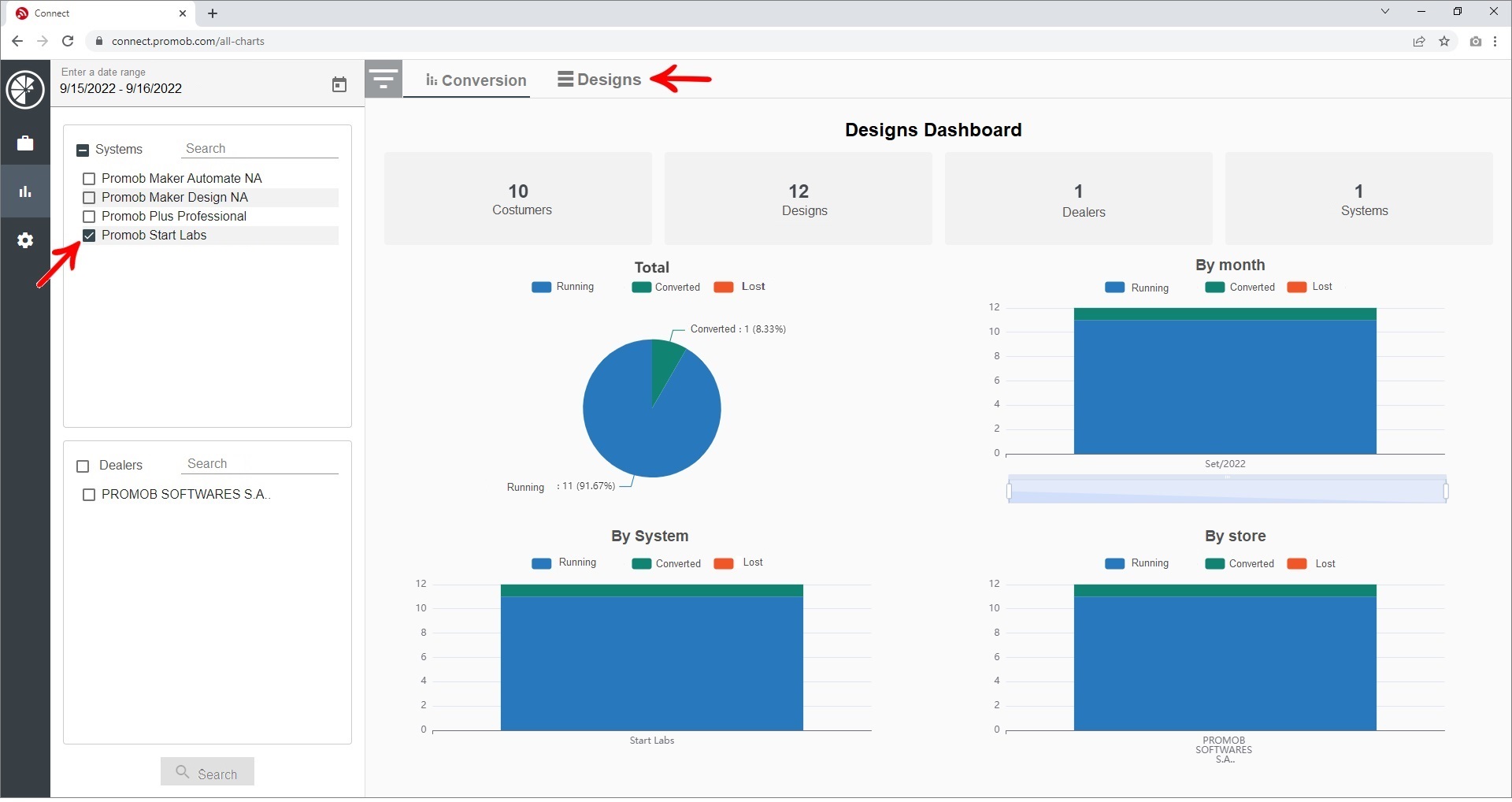 3. In the left panel you can apply the options to change the filters by selecting systems, when there is more than one Promob product in the manufacturer's account, or apply the filter by stores.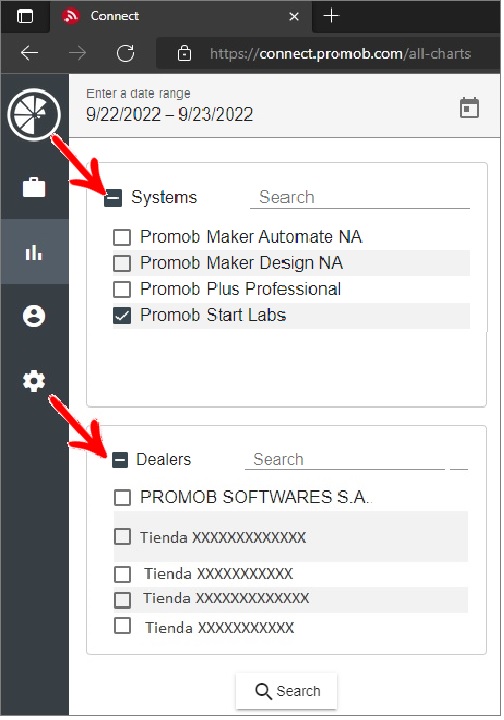 4. The following information is displayed on this screen:
Id: Project Id;
System: Promob Start Labs;
Store: Store name;
CNPJ: CNPJ of the store;
Customer: Customer name;
Created On: Date the project was created;
Created by: name of the user who created the project.
Project name: Project name
Closing date: Project closing date;
Status: Project status;
Send to factory: Button to send to factory;
Factory version: displays whether the factory version of the project is the latest change version. If the project is edited in Promob, it returns the value Not updated. To update it, click Send to factory.
5. When clicking on Send to factory, the project is available on the Store tab, on Promob's home screen;

6. After the project is sent to the factory, the Send to Factory button will no longer be available, but will be visible after the project is modified, and the factory version status will be Updated.