WARNING
Minimum activation period: a Promob subscription cannot be activated on another computer within 2 days of use on the current computer.

Maximum number of activations: A Promob subscription can only be activated 8 times during a 1 year period. If the subscription has been activated 8 times during the 1 year period, you must keep the subscription active on the last computer on which it was activated.

To activate Promob you must have Internet access on your computer.
To activate Promob's subscription on another computer:
1. Open Promob on the computer where you want to activate it.
IMPORTANT:
When you activate the subscription on the current computer, it will automatically be deactivated on the other computer.
The subscription must remain on this current computer for at least 2 days.
2. If you wish to proceed with activation, enter the serial number to complete activation.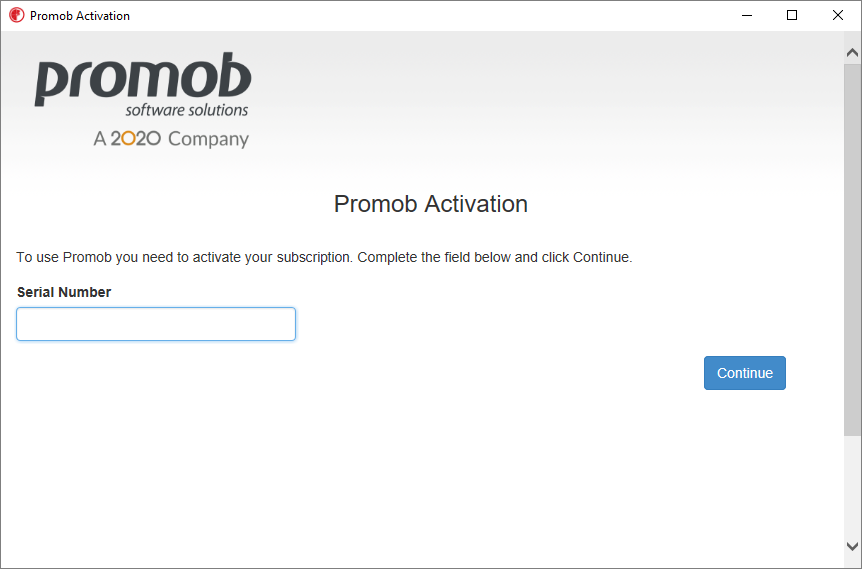 3. When activation is complete, Promob opens.
IMPORTANT: If do not complete the activation, and the message This subscription is activated on computer "xxxxxxxxx" on xx/xx/xx. It is not possible to continue, you must wait a period of 02 days after the date informed in the message, or activate another serial number.