Registration of Necessary Attributes
In order to meet the requirements for automatic tops, it is necessary to create two attributes in the Catalog.
The first attribute is called AUTOMATICTOP, which defines if the module can be used as an automatic tops.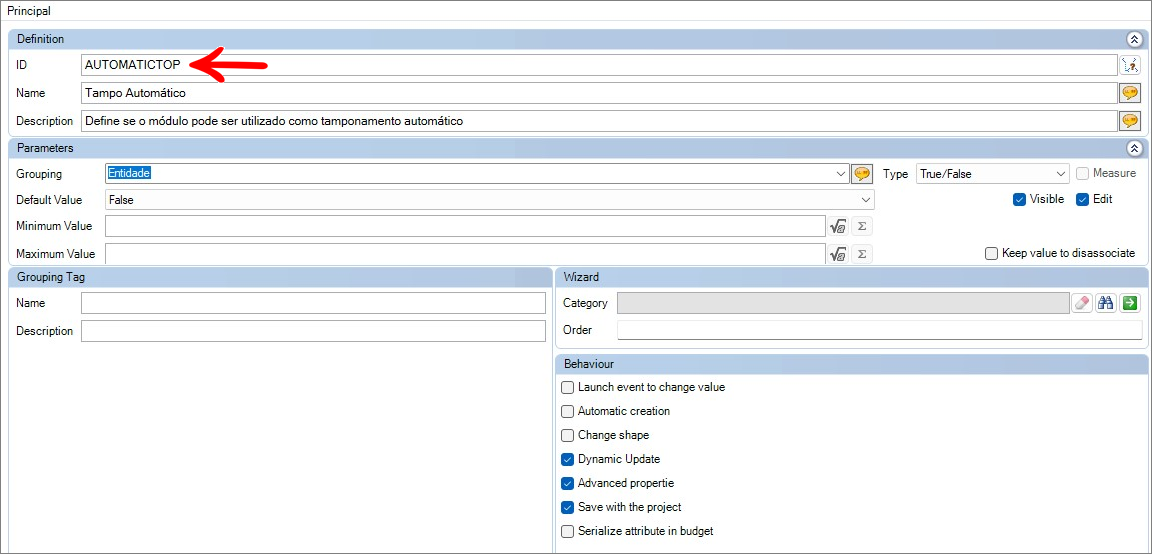 The second attribute is the NAME_EDGE_LAYER, which defines the name of the edge tape, if used.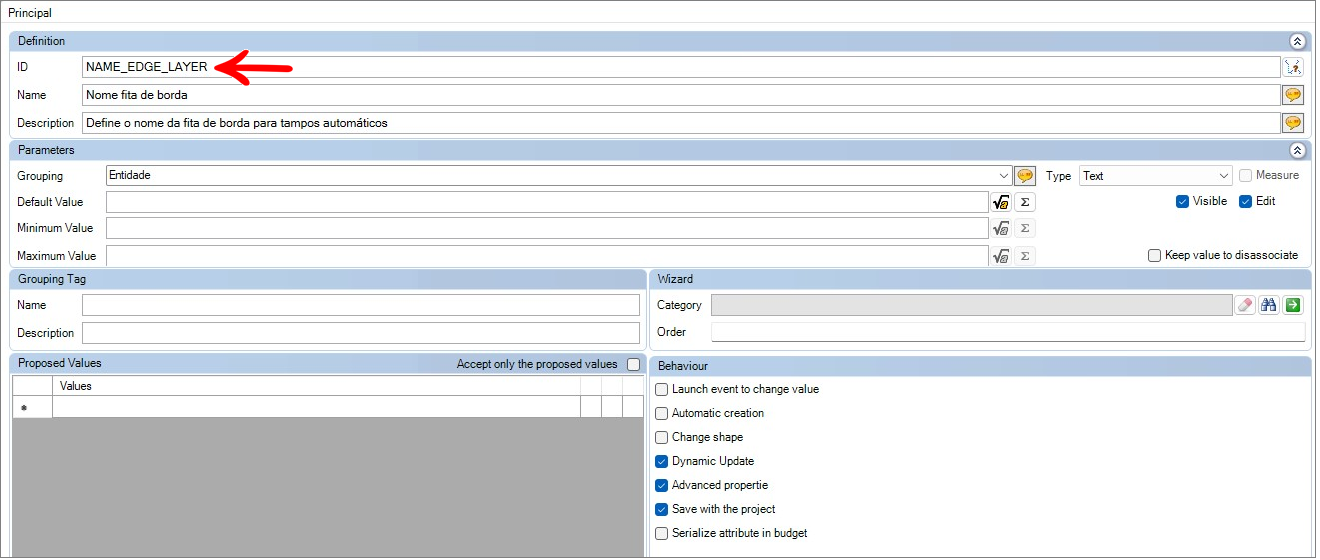 Registration of Modules
It is necessary to register a module with aggregate to meet the requirements.
IMPORTANT: It is necessary that both entries do not contain Drawing. The main module is visible and allows association in the Top Editor, while the aggregate contains the relevant structure information, being advisable to leave the aggregate invisible or within an invisible group.
Below are images of the information necessary for creation. In this example, it was used as reference the 6mm Upper Top from Start Labs.

Identification Page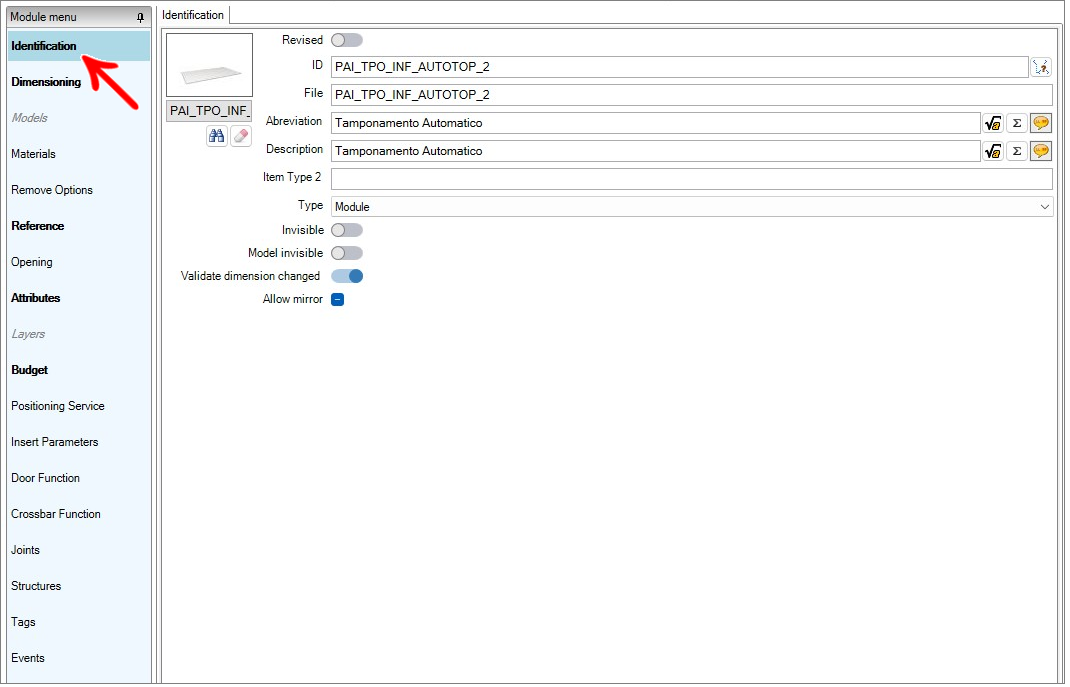 Dimensioning Page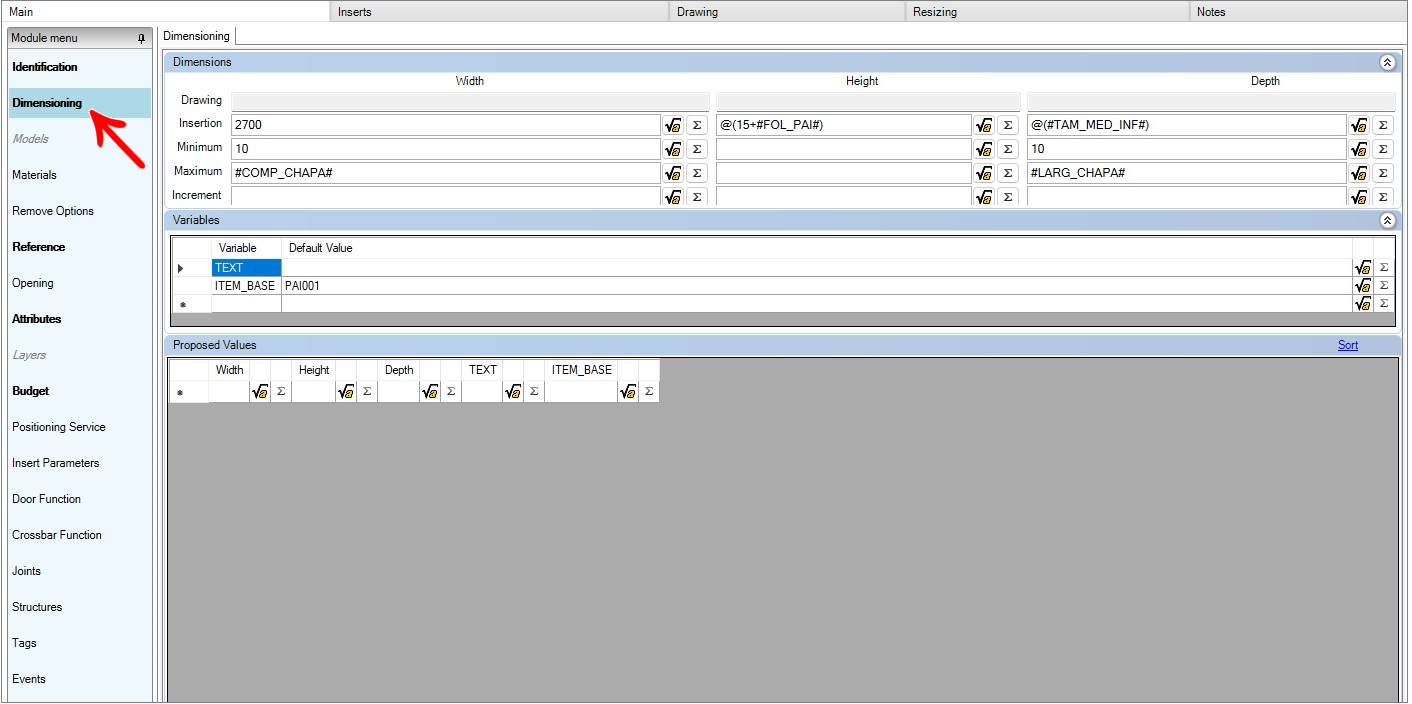 References Page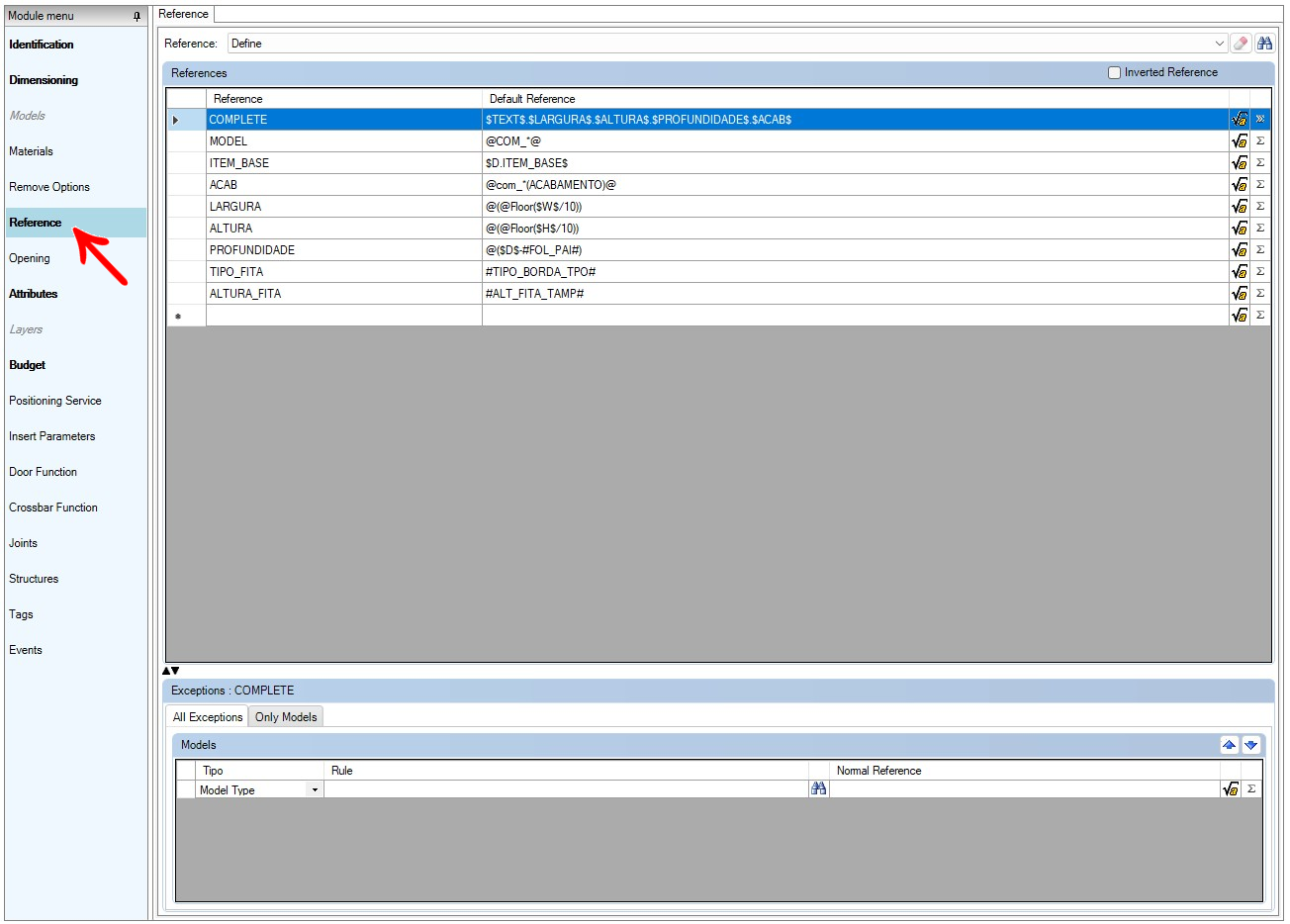 Attributes Page - ATTRIBUTE AUTOMATIC TOP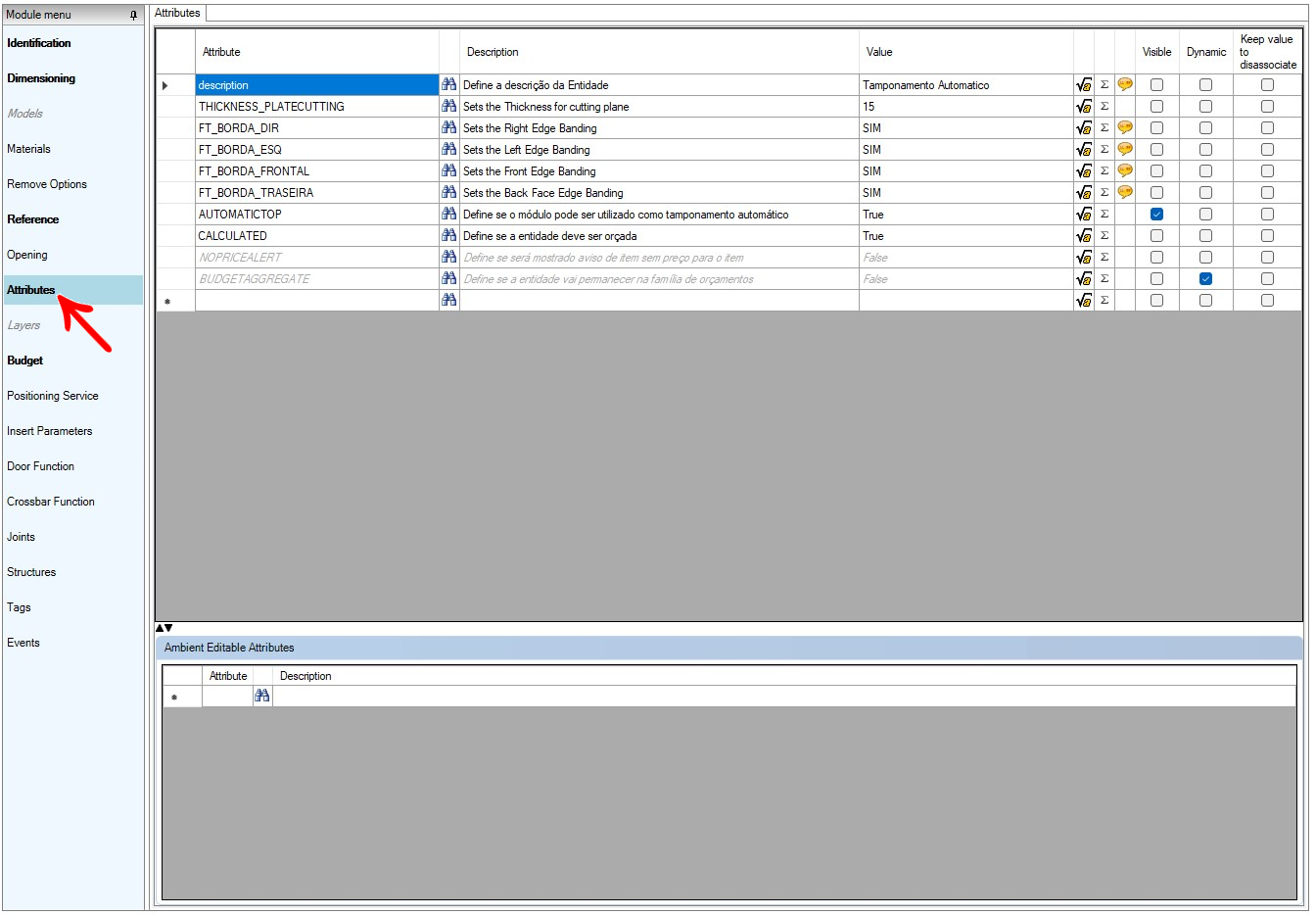 Inserts Page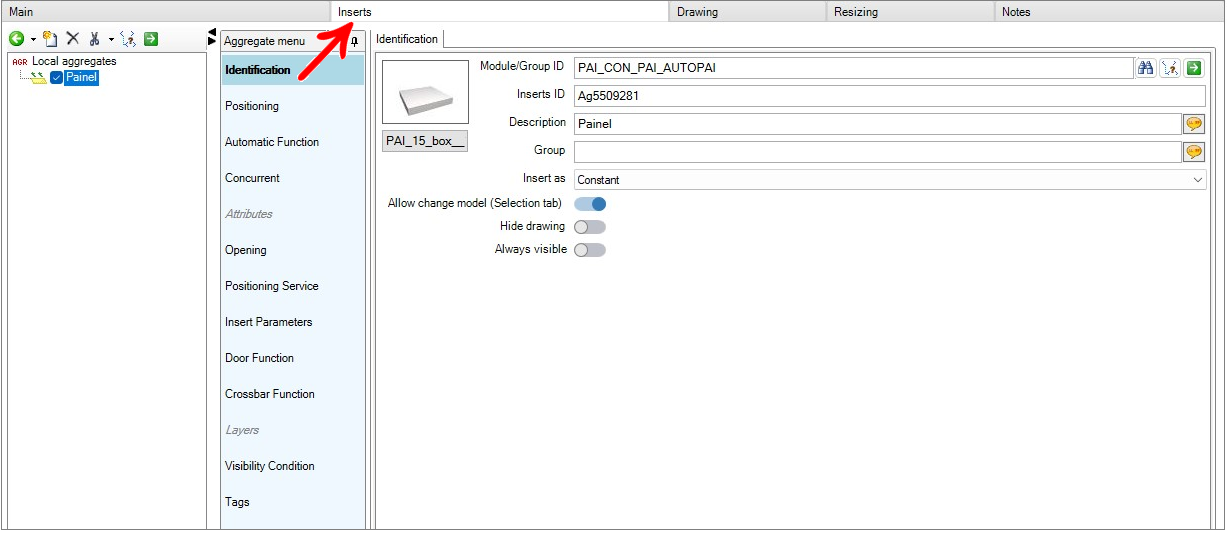 Below are the image references for the registration of the module that will be aggregated:
Identification Page

Dimensioning Page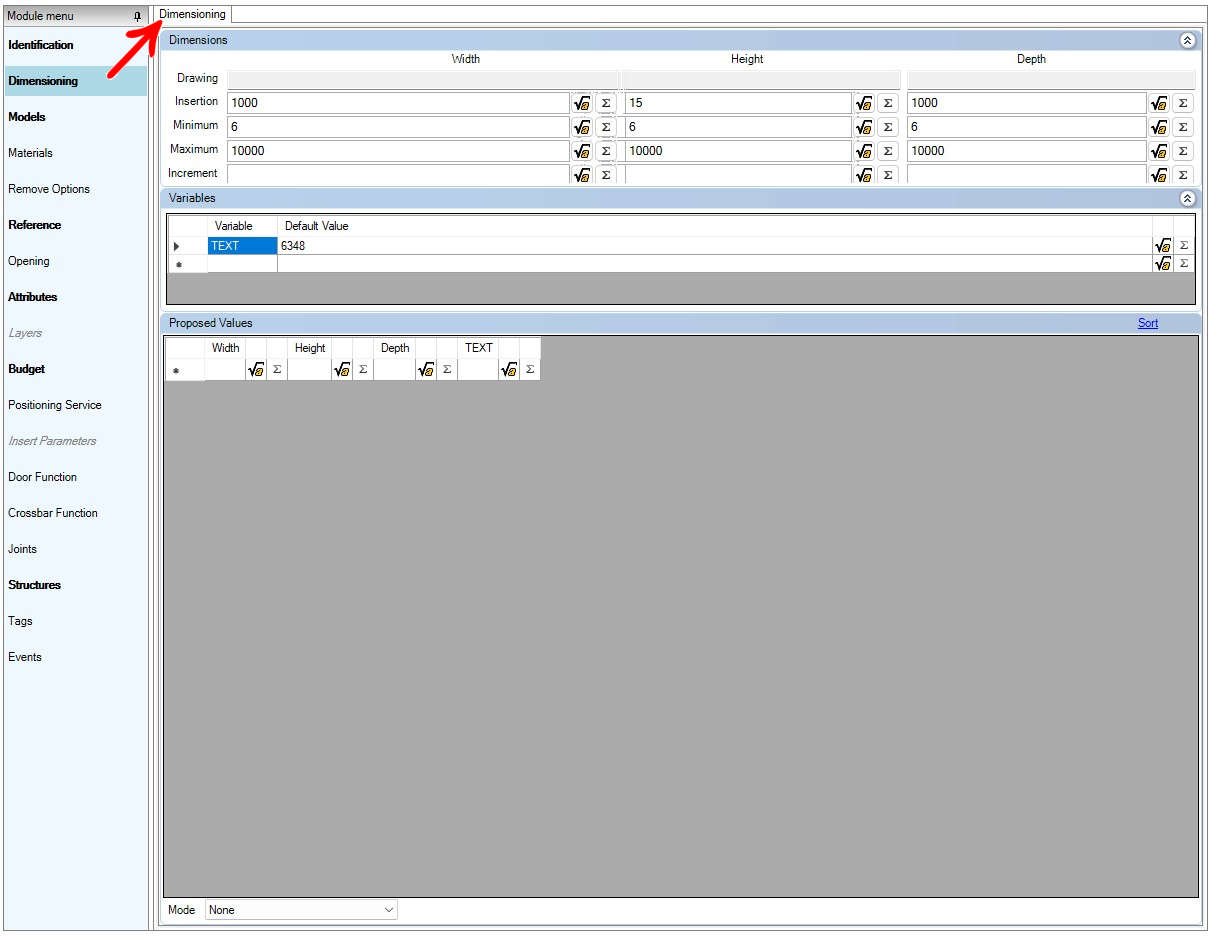 Models Page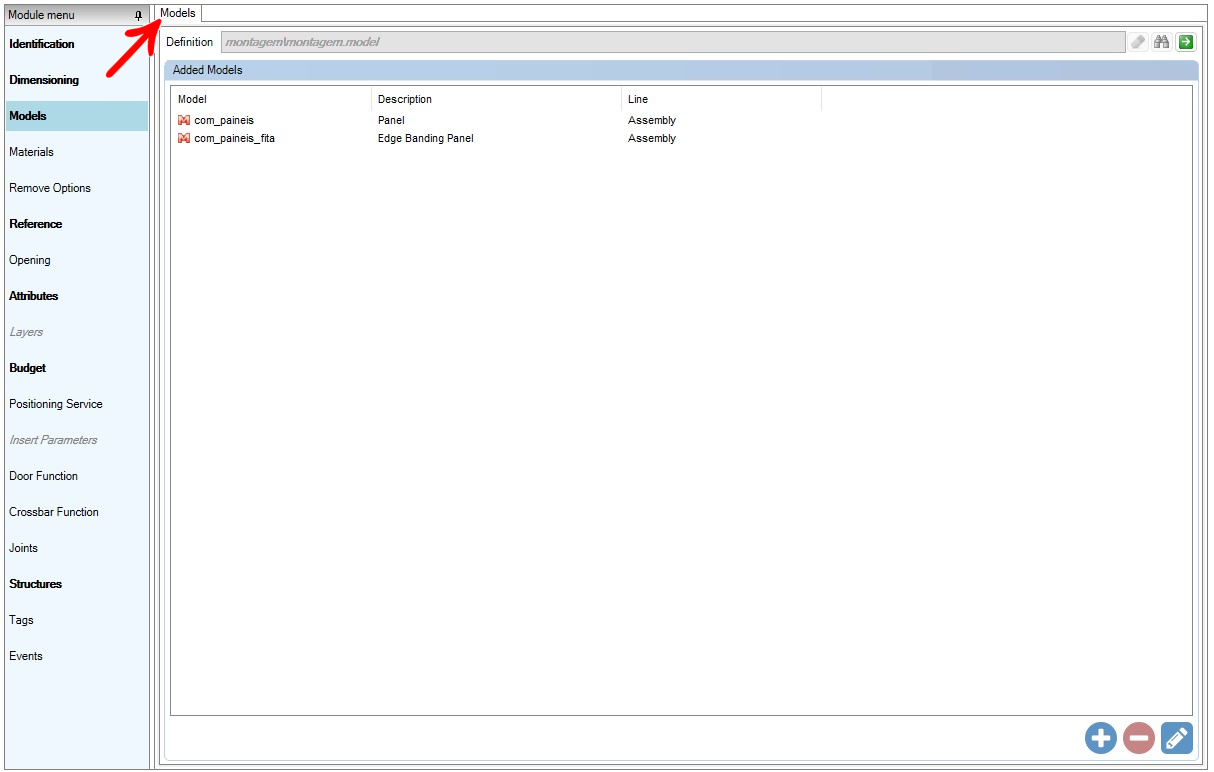 Reference Page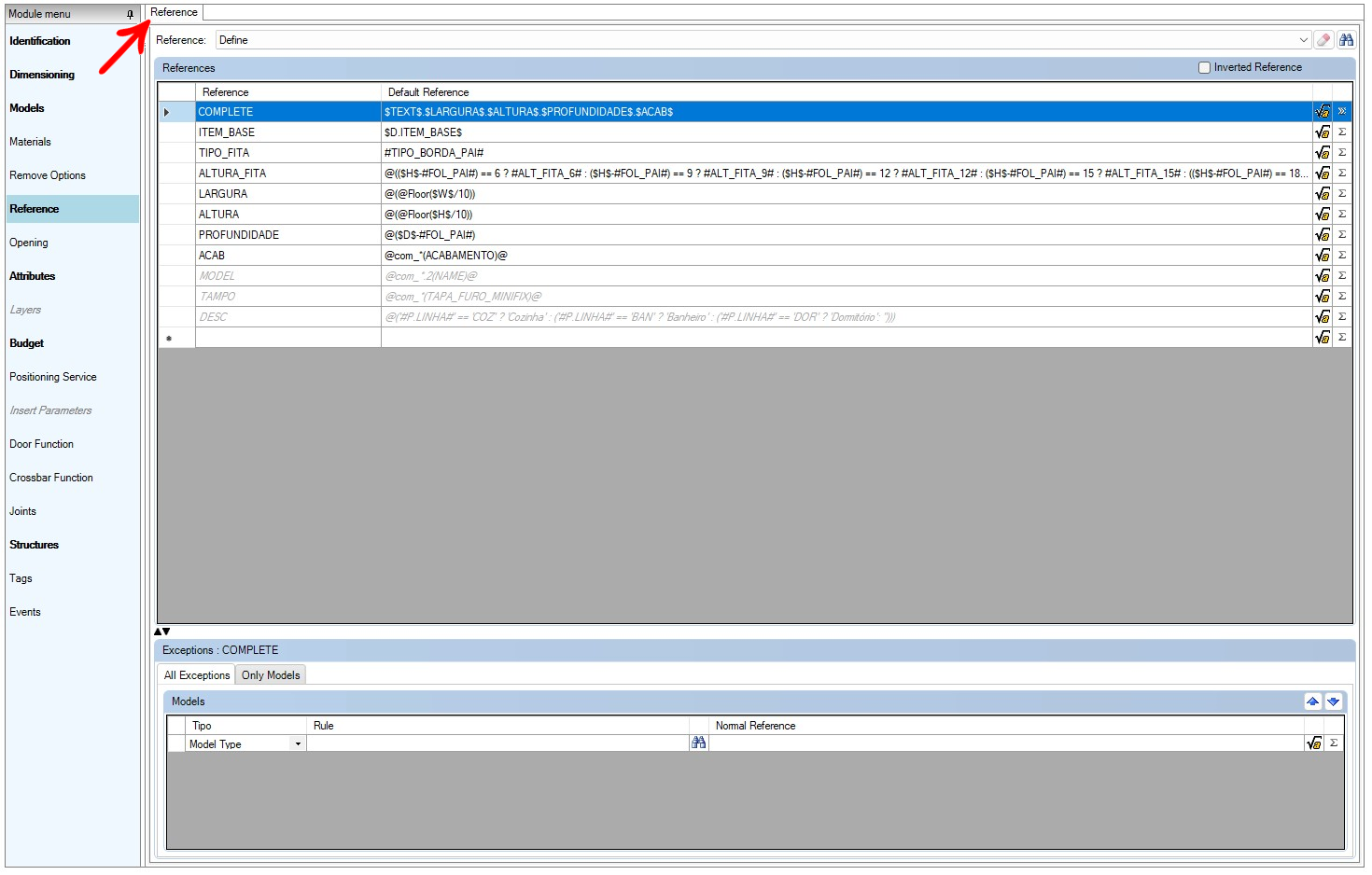 Attributes Page - Required attributes: LOCKEDGEOMETRY False, AUTOMATICTOP True and NAME_EDGE_LAYER [border name].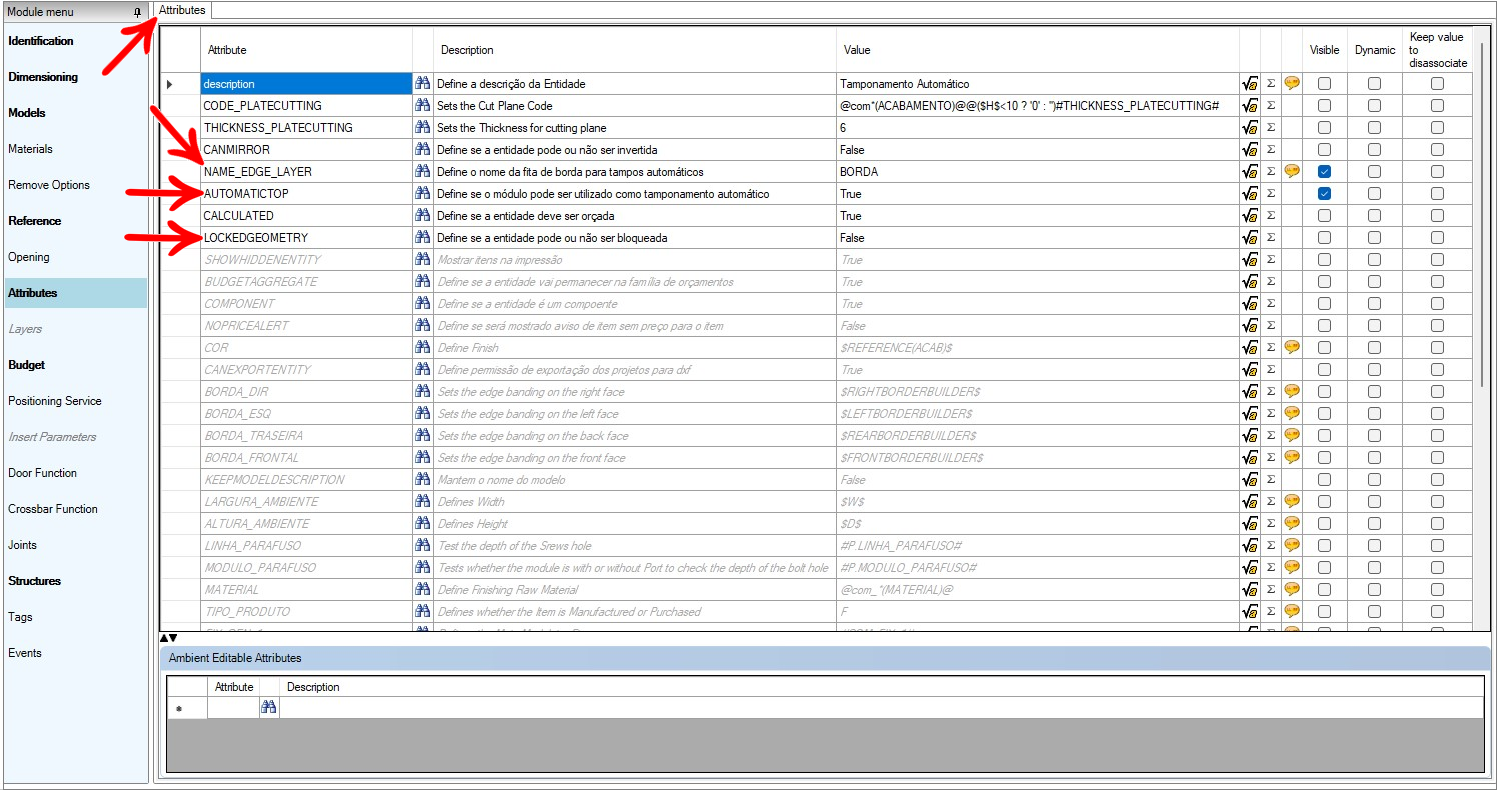 Structures Page - Examples of structures for budgeting and the like.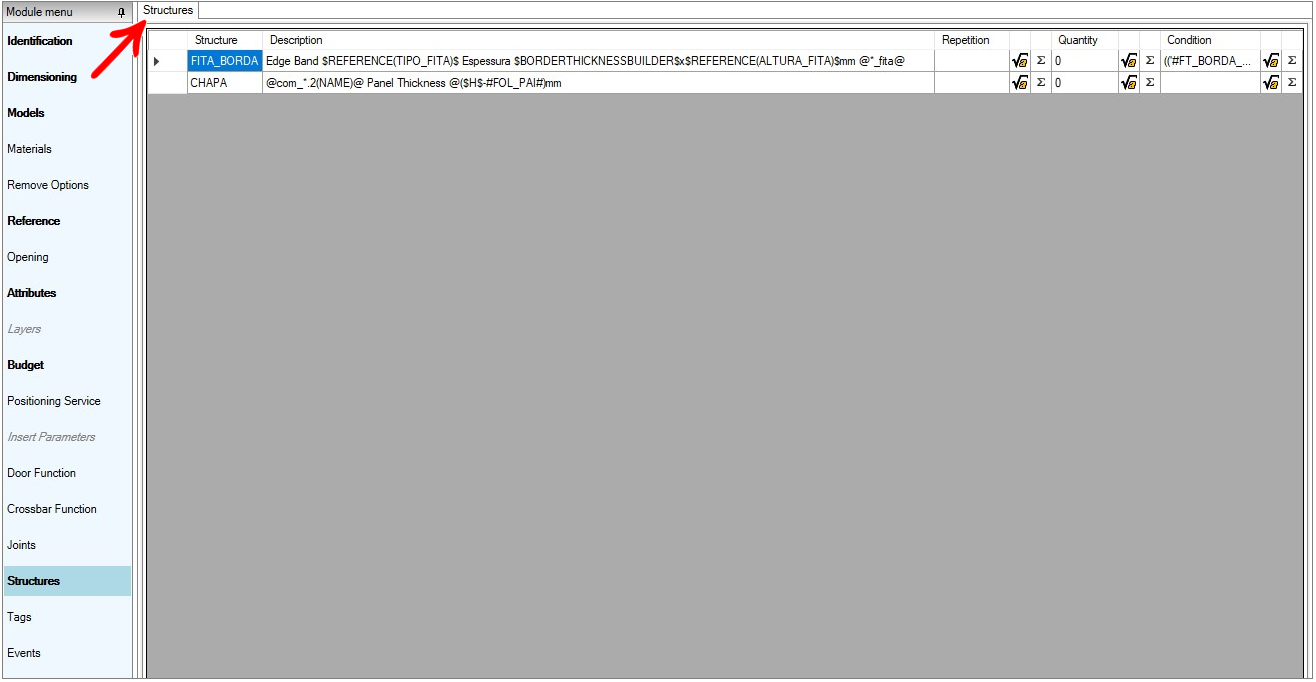 After following the previous steps, it is necessary to add the registered tamponade in the Tops editor. To do this, follow the instructions below:
1. Open the Tops Editor.
2. Click the Make Items icon.
3. Add the module registered.
NOTE: For a visual demonstration of the steps described above, follow the example below: