Available as of Catalog version 5.60.1.44
In the Budget the option Allow Optional Id from Connect is available, the Optional Id is the identifier of the option selected in Connect for a given project.
A project option is usually a version of the project with some minor changes, this new option makes it easier to have different versions of the project without the need to create a new separate project, the project options can be found on the main Connect page.
Configuration
To configure the Optional Id permission in Connect:
1. Access Registration - Budget - Budgets.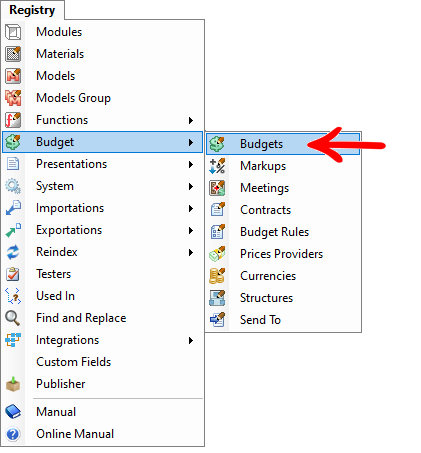 2. Under Budgets, locate the Engine tab, and select Allow Optional ID from Connect.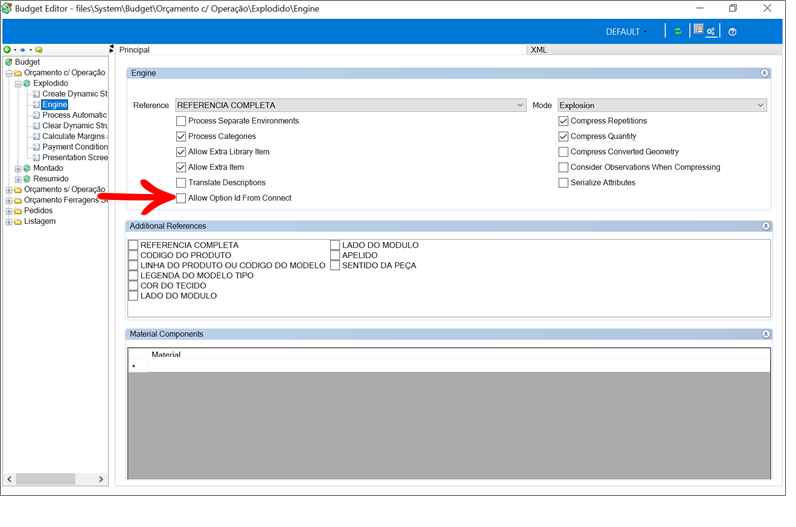 In the default.budget file a new parameter will be saved: ALLOWOPTIONIDCONNECT. This parameter will allow you to save in the budget XML the ID value of an optional project and its version ID.
Example: