The maximum measures define the value limit to be inserted in the general measures (width, height and depth), present in the configurations of all modules of the library.
Check below, the settings for the configuration available in Features Configurator - Maximum Measures. If necessary, see here how to apply dimension settings.
Maximum Measures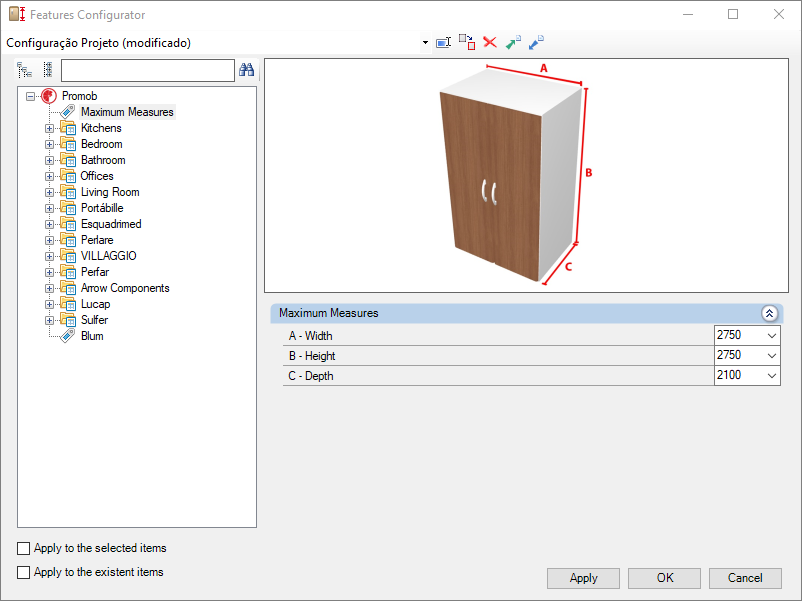 A – Width: Sets the maximum width of the module.
B – Height: sets the maximum height of the module.
C – Depth: sets the maximum depth of the module