Promob Cut Pro provides SCM cut management plugins, such as WinCut, ICut and Titanium.
IMPORTANT:
1.
It is necessary to
activate
the Plugin;
2.
The Cut Manager files will not be generated if the cut plane has been edited by the
Part Movement
.
3.
For all managers it is possible to configure the image of the label through the
File - Print
menu. For more information,
click here
.
Configuring plugins
Access to the settings of both plugins is done through the Main menu in the
Export Settings
button: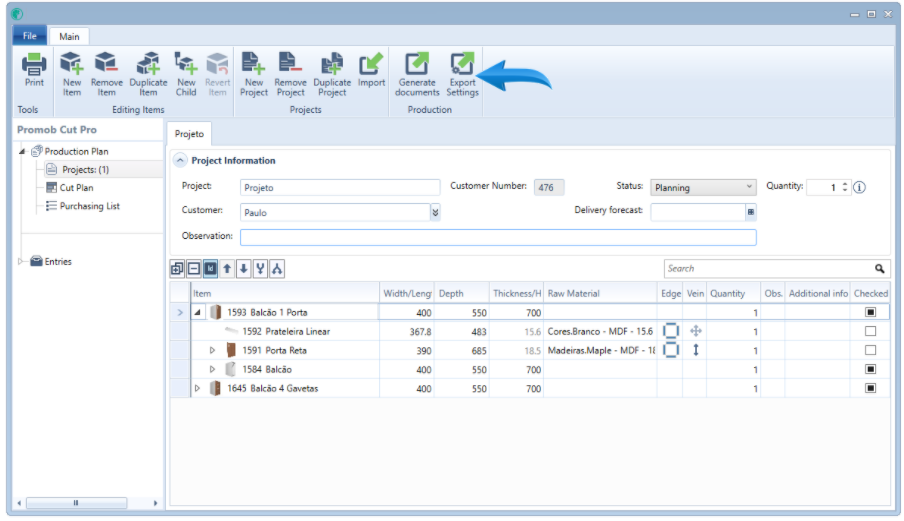 In the window below locate and click on the
Cut Managers
button. The active plugins will be listed in the indicated location: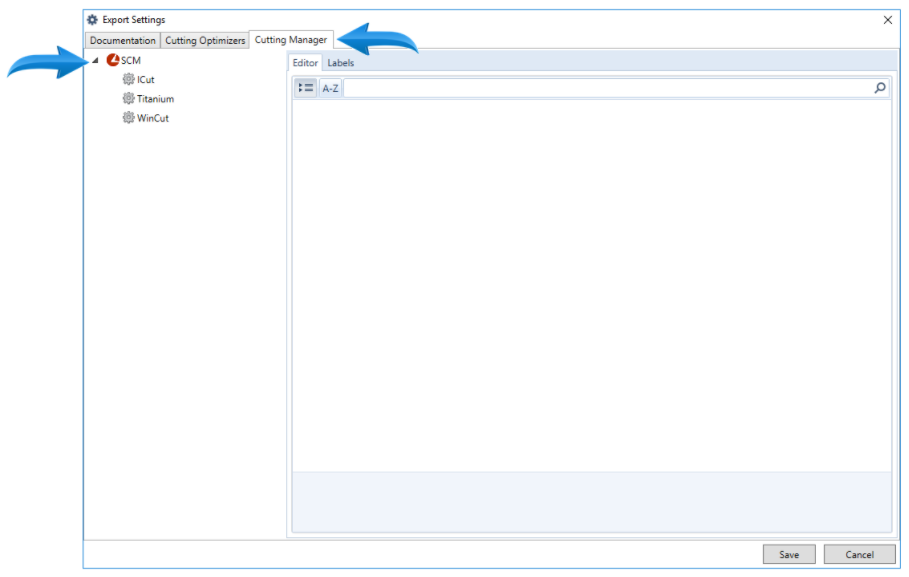 Click on the name of the manager to access specific information: