To activate or deactivate plugins in Promob Cut Pro follow the orientation below: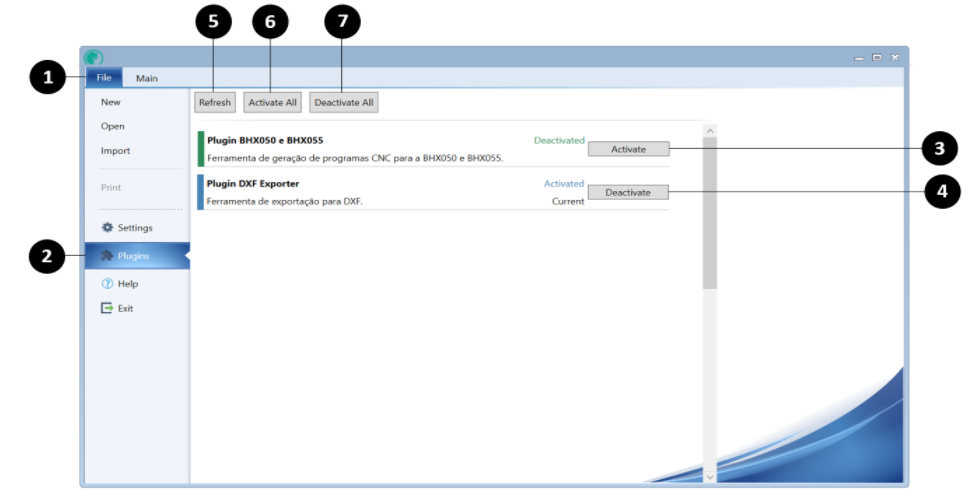 1. Access the File menu;
2. Click on Plugins;
3. Activate the desired plugins;
4. Activated plugins can be deactivated;
5. Refresh: update the list of available plugins in Promob account;
6. Activate All: Automatic activation of all available plugins in Promob account;
7. Deactivate All: Automatically deactivate of active plugins.
IMPORTANT:
1. Plugins listed on Cut Pro screen are the plugins available/purchased in your Promob account;
2. If the ticket is released or the logout is done, the plugins need to be activated again. To know more about tickets click here;
3. If you can not to activate / deactivate the plugins, an orange triangle will appear with the message explaining the reason.