It is through the Layouts Configurator that we create and make available the configuration layouts that will be used by users of Promob Make Automate, Produce and Design. It is possible to activate and deactivate the created settings.
In this article, the following subjects will be addressed:
Accessing Layouts Configuration
How to access the Layout Configurator
To access the Layouts Configurator, with the 3D design space open, click on the icon

. After clicking on Layout Configuration, the screen will open.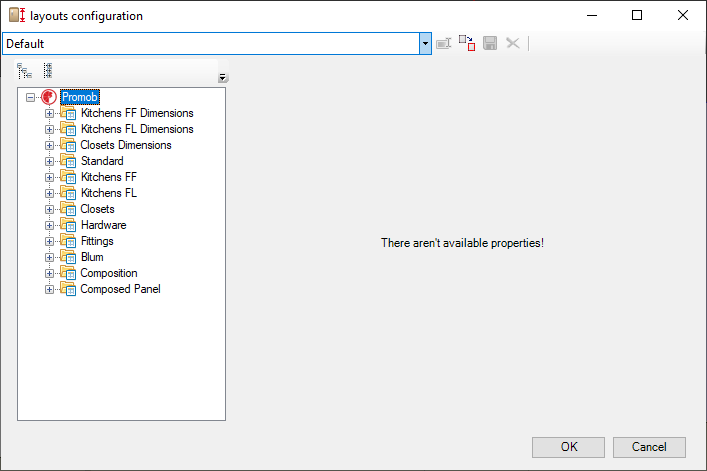 Accessing Layouts settings
When accessing the Layout Configurator, it is possible to access the list of definitions already configured. To access the list, just click on the arrow next to the configuration already selected.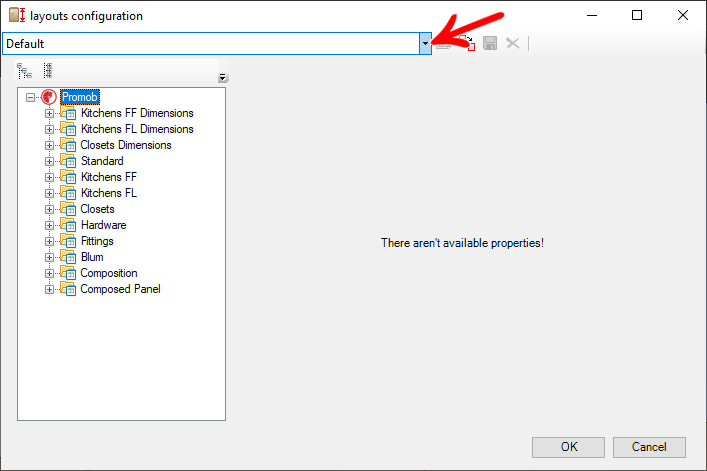 In this field, the settings are separated by:
System definition: Below this option, the standard layout made available by Promob is displayed. It is from this definition that others will be created.
Active definitions: Below this option, all active configuration definition will be displayed for users.
Not active definitions: Below this option, configuration definition that are not available to users will be displayed.
Unsaved definition: Below this option, the definition being edited will be displayed, but it has not yet been saved.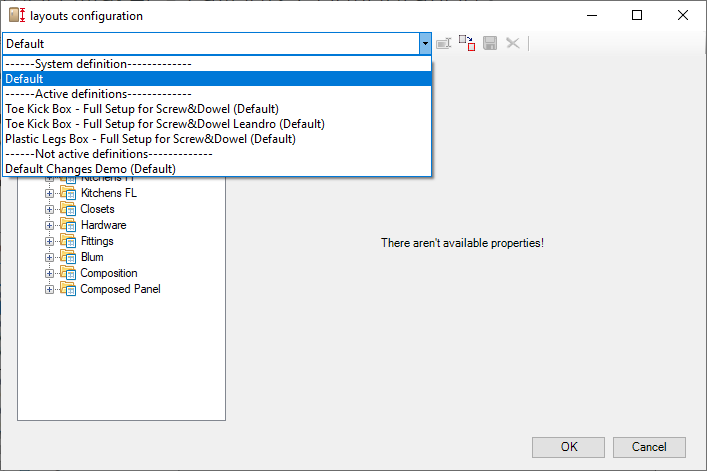 To delete a configuration, with it selected, click Delete. Remembering that exclusions will only be allowed for changed settings that are not active. System settings cannot be deleted.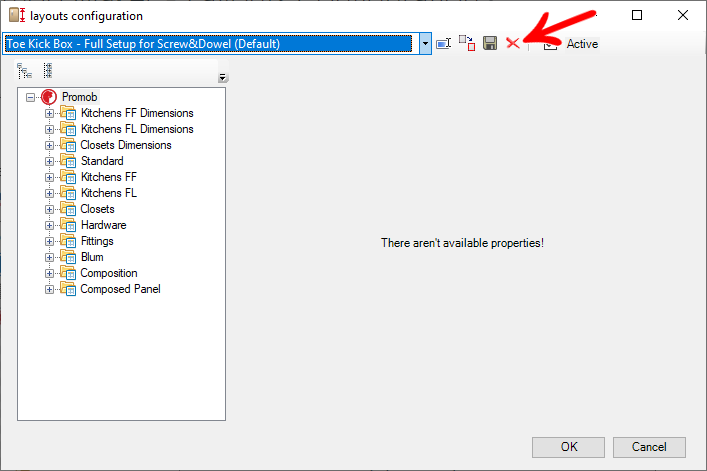 Duplicate Layout
To duplicate, select the desired configuration and click on the Duplicate Configuration option.
Enter the name of the configuration and click OK.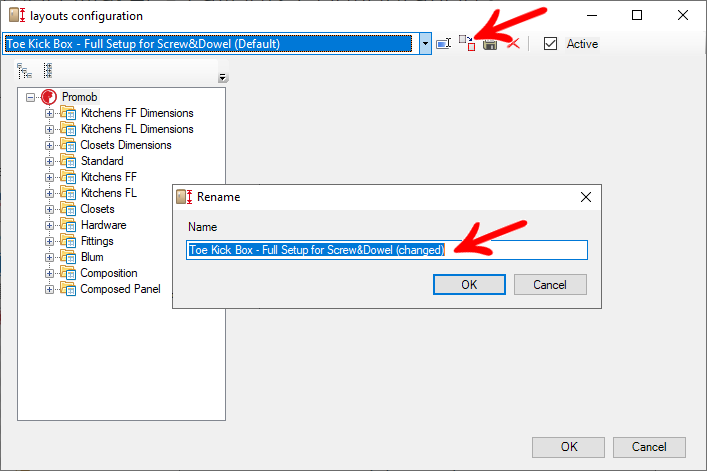 Rename Layout
After locating the desired configuration, click the rename button and on the open screen, enter the new configuration name.
Then click OK.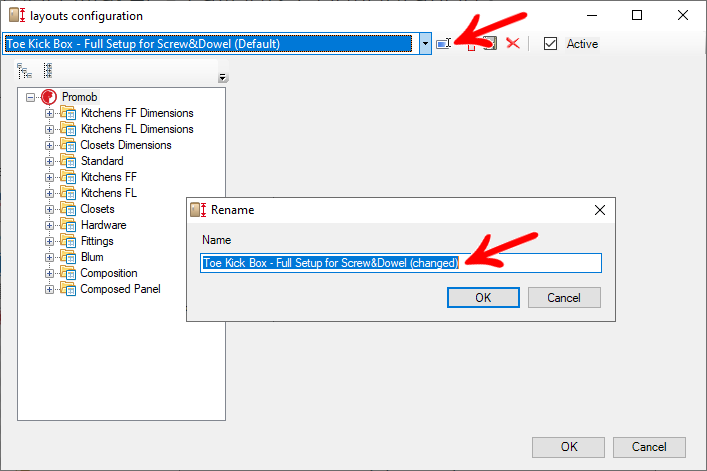 Edit and save Layout
Editing the layout settings can be done through the standard Layout made available by Promob or Layouts that have already been created by the user.
To edit a layout, simply select the desired configuration and make the necessary changes.
After you finish editing, be sure to click Save

.
Enable / Disable Layout
To activate or deactivate a layout/definition, simply select the desired configuration and check or uncheck the Active option.
Definitions with the Active option checked will be displayed to all users through the Feature Configuration. Definitions with this option unchecked will not be displayed to users.