The discounts listed on this screen are used to limit and adjust the amount negotiated with the final consumer. Discounts do not interfere with automatic transactions that may appear in the Payment Terms.
Register a new discount
1. To register a new discount, click on add
.
2. Enter the percentage of the limit and who it refers to, whether for a specific user or for a specific occupation.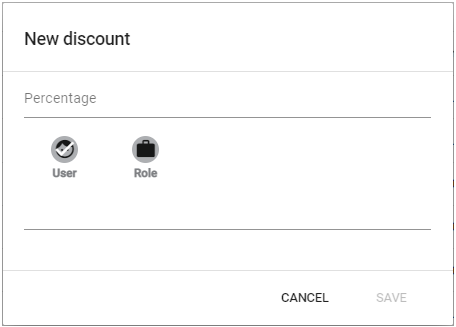 3.After click Save.
Edit discount
1. Check the discount you want to edit and click Batch Edit.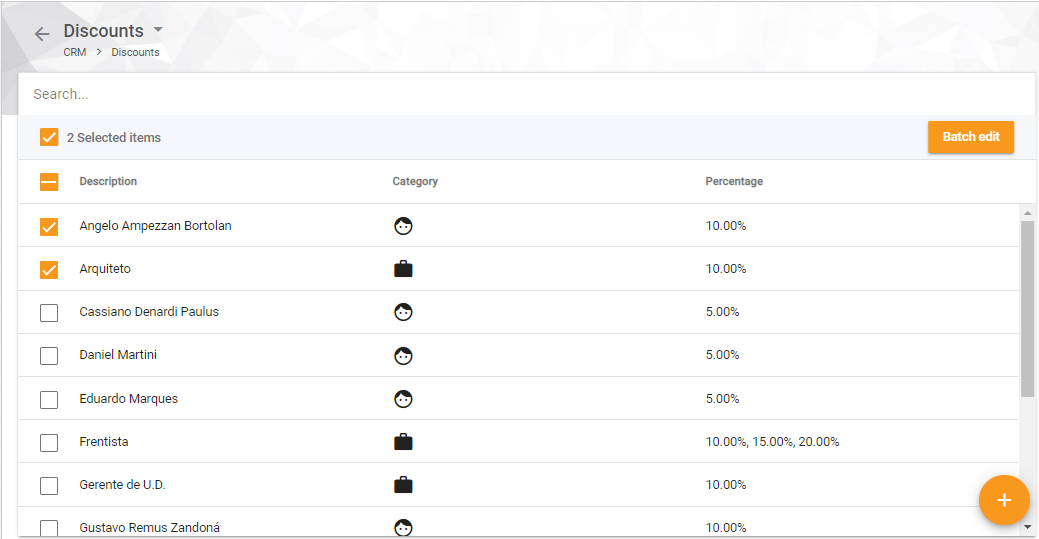 2. On the open screen, it is possible to edit the discount description information, to whom it refers, and the limit percentage.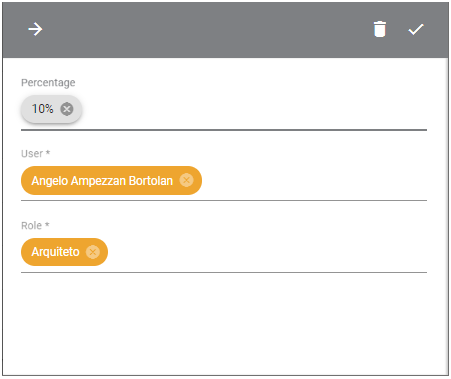 3. After making your edits, click Save
.
Discount Authorization
The discount rules are available in CRM - Settings - Discounts.

The Rules can be applied by occupation or user.
IMPORTANT: If there is no discount for the user, the occupancy discount is applied, if not found, there will be no rule.
To identify the employee's occupation:
1. Access Administration - Employees.
2. Select the collaborator's name, and in the new screen displayed select Edit:
3. Check the occupancy in the upper right corner.