In 2020 Manager, after registering the employee, it is possible to define different permissions for each user. To configure permissions, perform the procedures described below:
1. In 2020 Manager, access the Administration menu and then Permissions;
2. Locate and select the user;
3. When selecting the user, on the main screen, you can enable or disable the desired permission.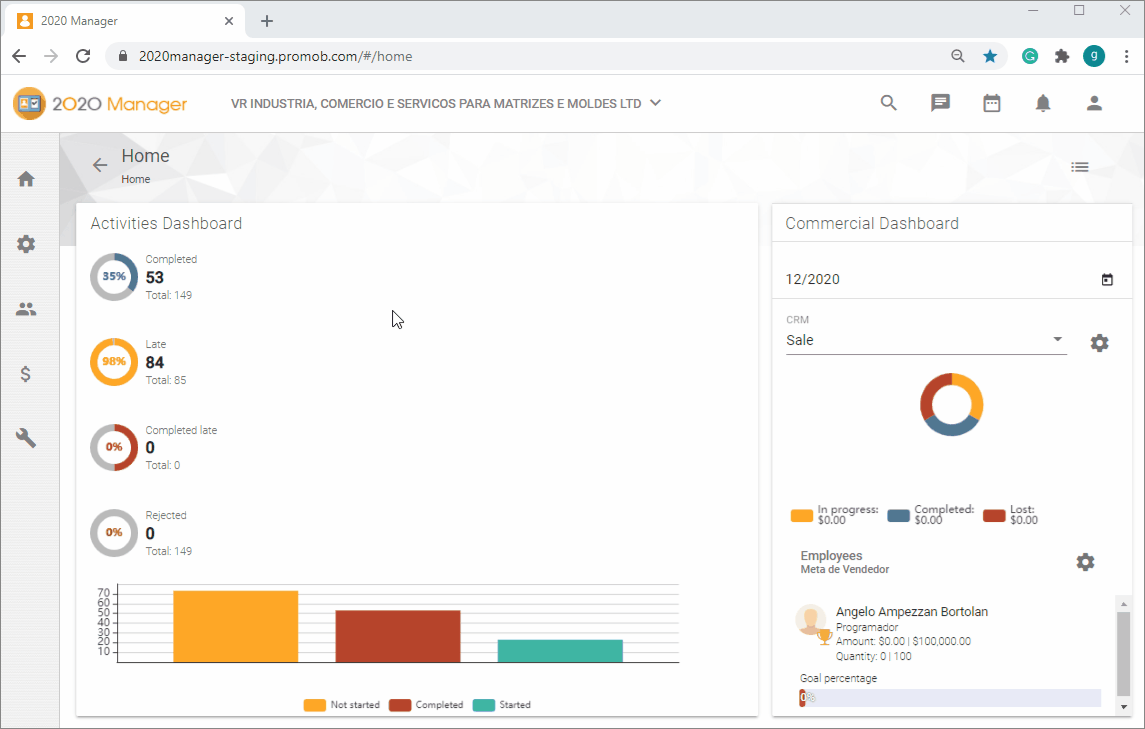 IMPORTANT: It is possible to change more than one user at the same time. To do this, simply select the users who will have the same permission setting. Or, apply the permissions for a given user profile.