To view the authorize discount screen, access the CRM - Settings - Discount menu.
No top menu, change to Authorize discounts.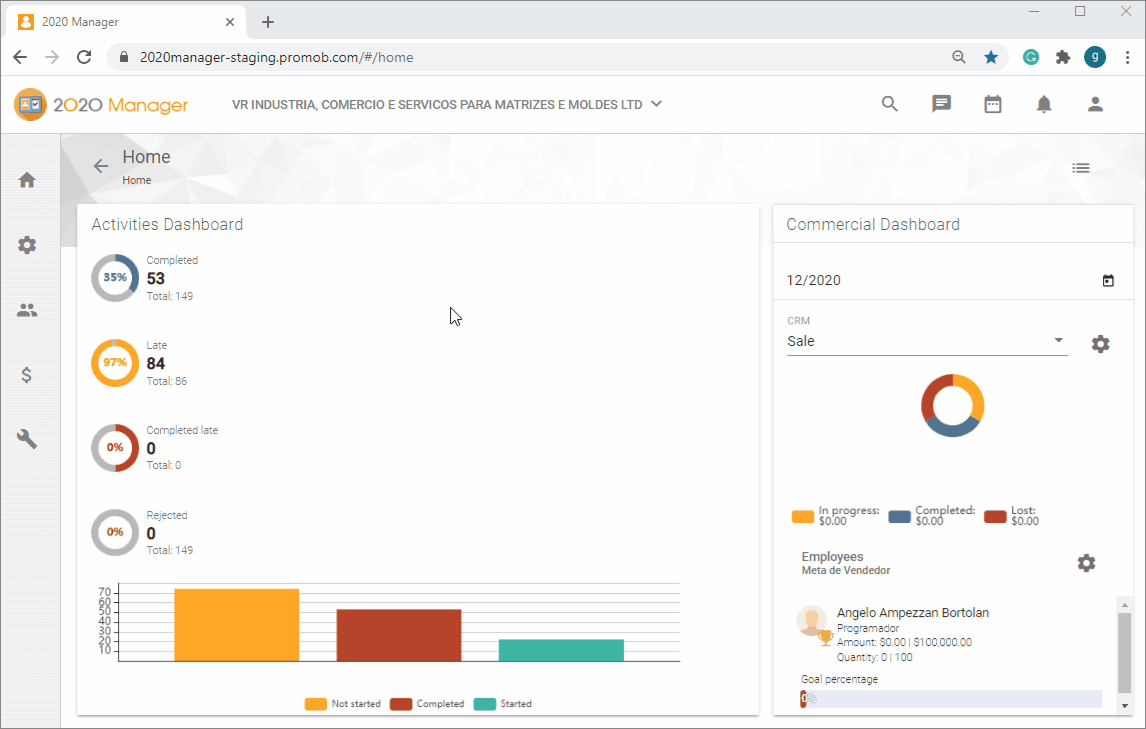 The sales or opportunities registered by employees in the Negotiation or Opportunity will be displayed on the authorize discounts screen.
When a discount registered by the employee appears on the screen, it means that the employee does not have permission to grant the discount present in the customer's proposal.
Thus, the employee with permission to grant discounts, must authorize or deny the proposed discount.
In the left tab it is possible to filter the discounts of opportunities and negotiations by employee, in the main tab it is possible to specify the search better.
IMPORTANT: when authorizing the discount, the negotiation will be recalculated.
1. For more information on the registration that generated the discount, click on the icon

and check the Go to Registration option.
2. You will be directed to the record that generated the discount.