As you already know, the Promob and Focco brands, which belong to the Cyncly company, are moving forward together and strengthening the markets they serve, as announced since 2021. Now we are at an important stage and we need to share with you in advance so that you can understand and follow along.
We are going to start the process of unifying our systems for managing accounts, orders, issuing invoices and collections, that is, you will receive all these documents only through the Promob brand.
For this reason, we will start registering all the companies that are in the Focco system for the Promob Portal in November – a place where all the management records of the services provided to you will be stored and with access to be able to manage them.
I already have access to the Promob Portal
If you are already a Promob customer, you have access to the Services Portal. If you want to add new users to manage subscriptions and open requests, just follow the procedures described in this article here.
I do not have access to the Promob Portal yet
Email registered
We registered in the Promob Portal the e-mail address that you received the welcome to Promob now, as an administrator user of the account.
IMPORTANT: it is possible to add new users and emails later in your account, for that, check this article.
Access to the Promob Portal
The address of the Promob Portal is https://portal.promob.com/ .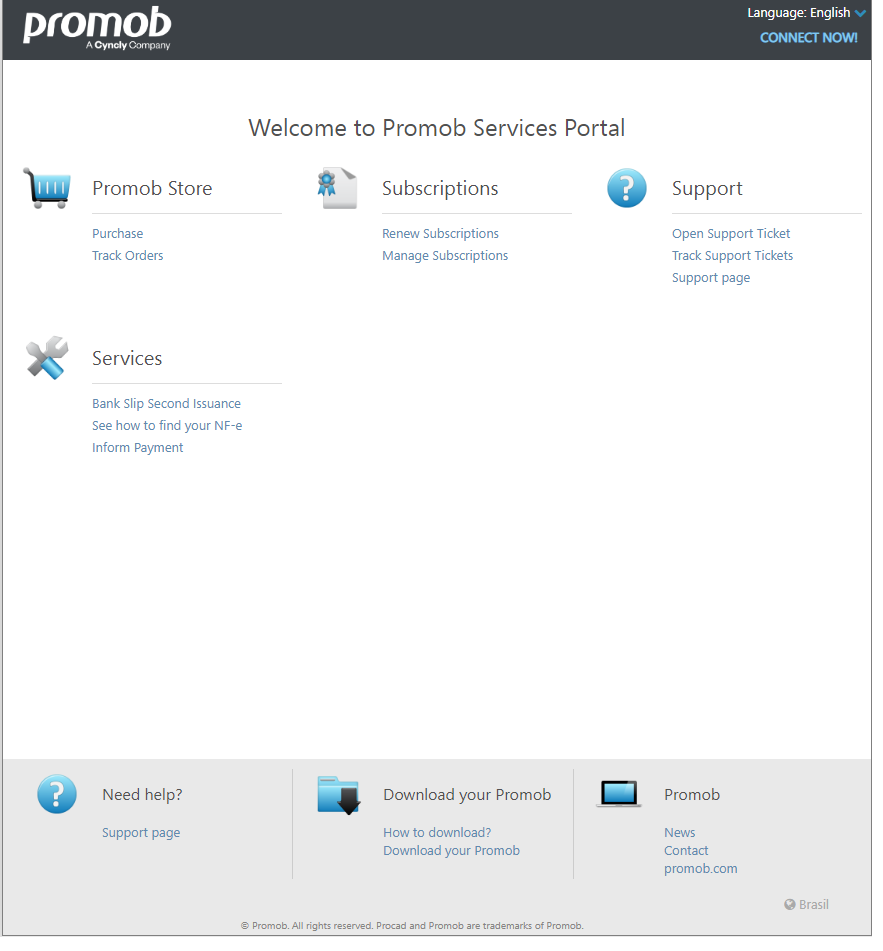 Reset password
To access your account on the Promob Portal it is necessary to reset the password on the first access, for this:
1. Go to https://portal.promob.com/ and click Connect Now.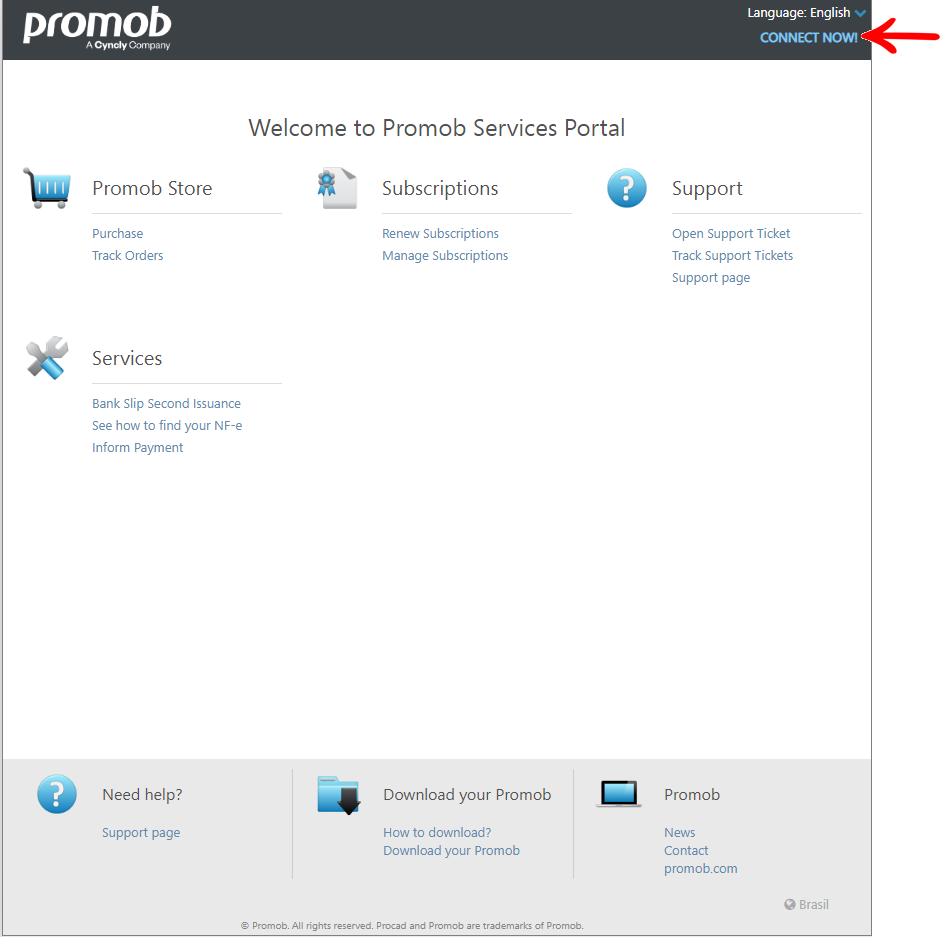 2. Click Forgot your password?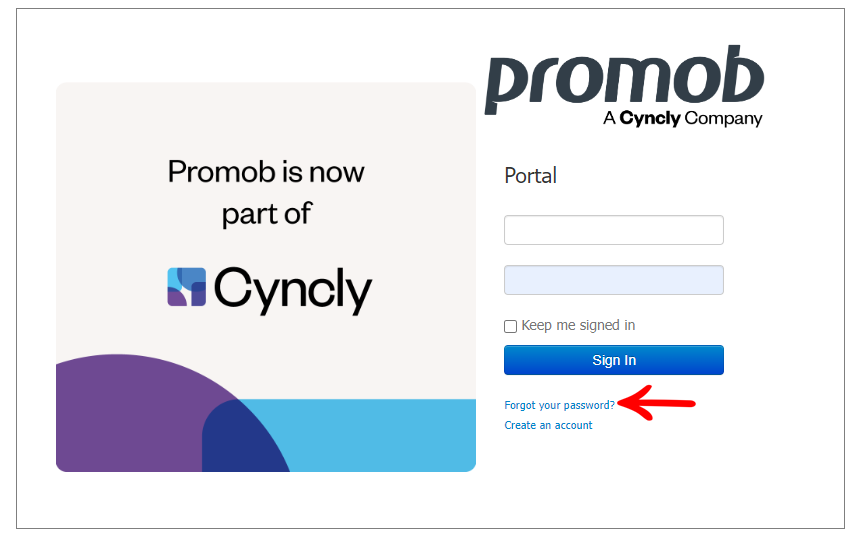 3. Inform the access email and click on Recover Password;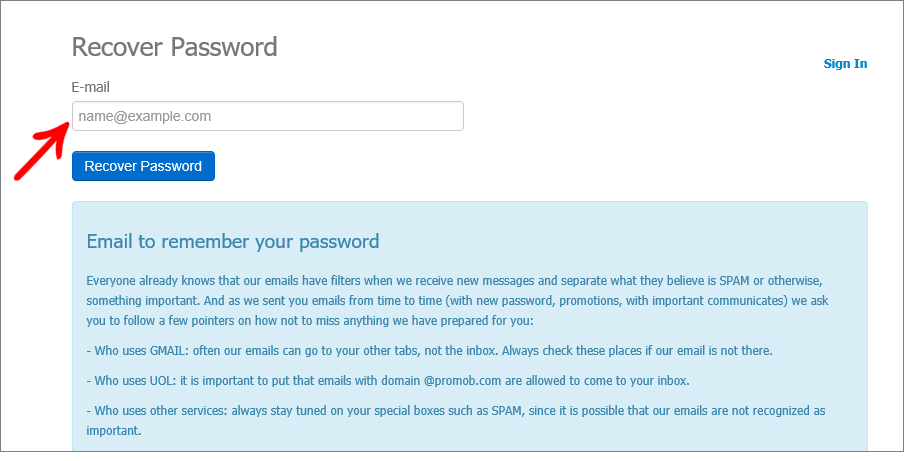 4. The message Check the instructions for registering a new password in the email provided;
5. Access the registered e-mail box and check the receipt of an e-mail with the subject Change Password. Read the information in the email and click on the link provided in the email;
6. Enter the password and click Save.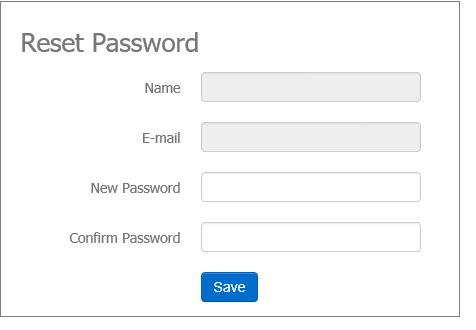 Service Channels
If you need assistance, contact Focco Support on 054 3025-9000 or open a support ticket. We are ready to support you!