Connect from version 2.0.18
In Promob it is possible to have control and administration of the project's execution of your office or store, from the charts. There you will be able to have information such as Project conversion Rate, which shows the number of projects that were generated and how many of them were converted. Currently, the charts are not displayed inside Promob, check out how to access:
To access the charts:
1. Inside Promob, on the left side, click on the Charts tab.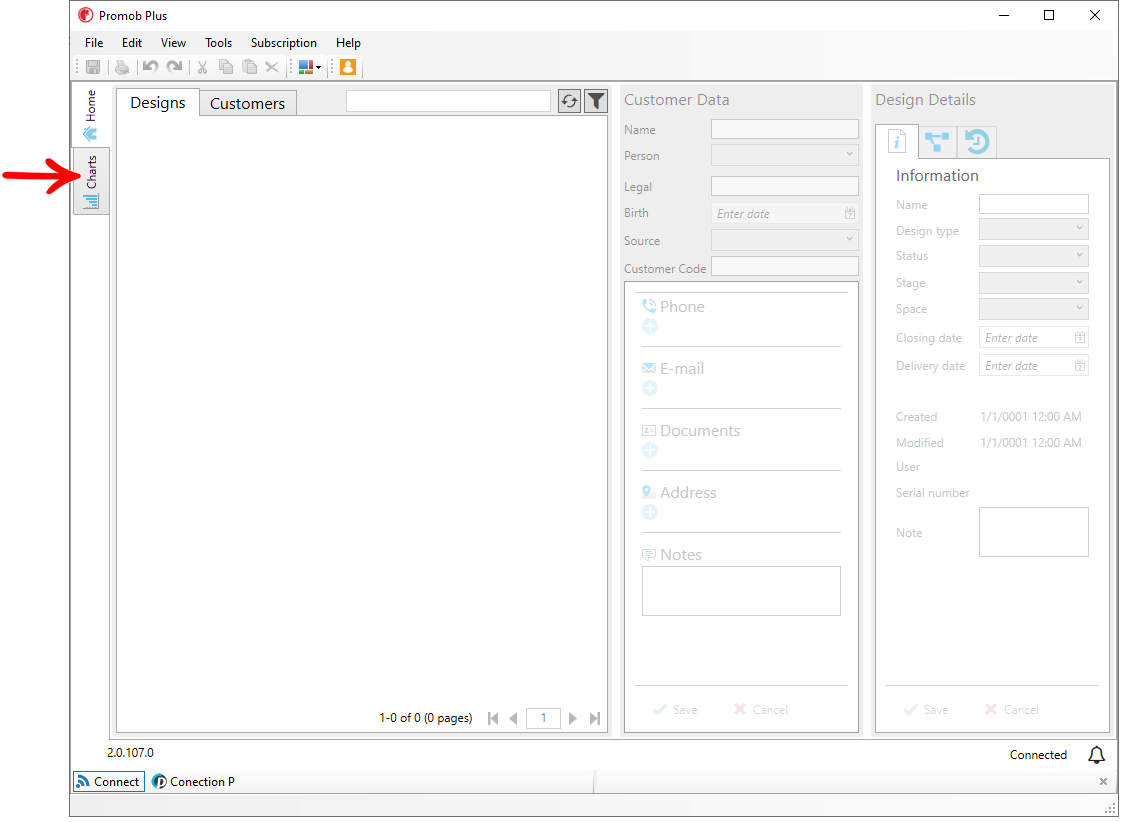 2. Click the link https://connect.promob.com/charts displayed in the red box.
IMPORTANT: You can also access the link directly from the internet browser page at https://connect.promob.com/charts.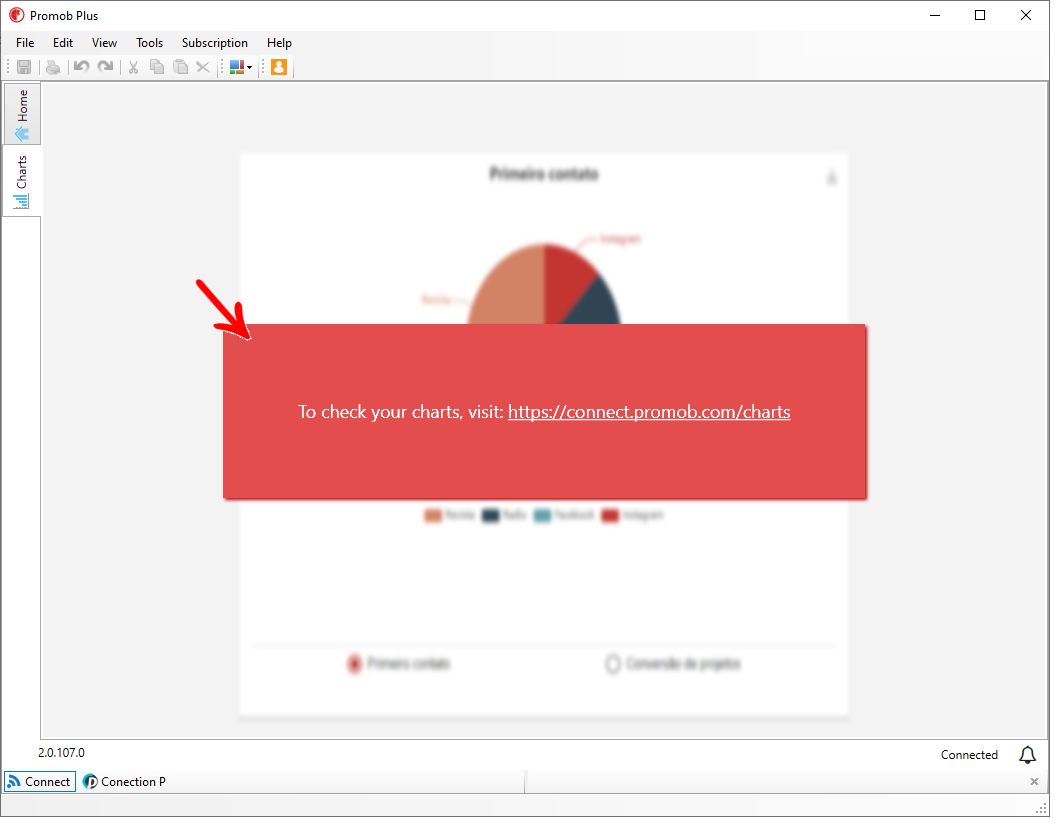 3. Log in with the email registered on the Promob Portal.
4. The Connect page is displayed, this is where the projects created in your account are displayed. On the left side, select the Charts button.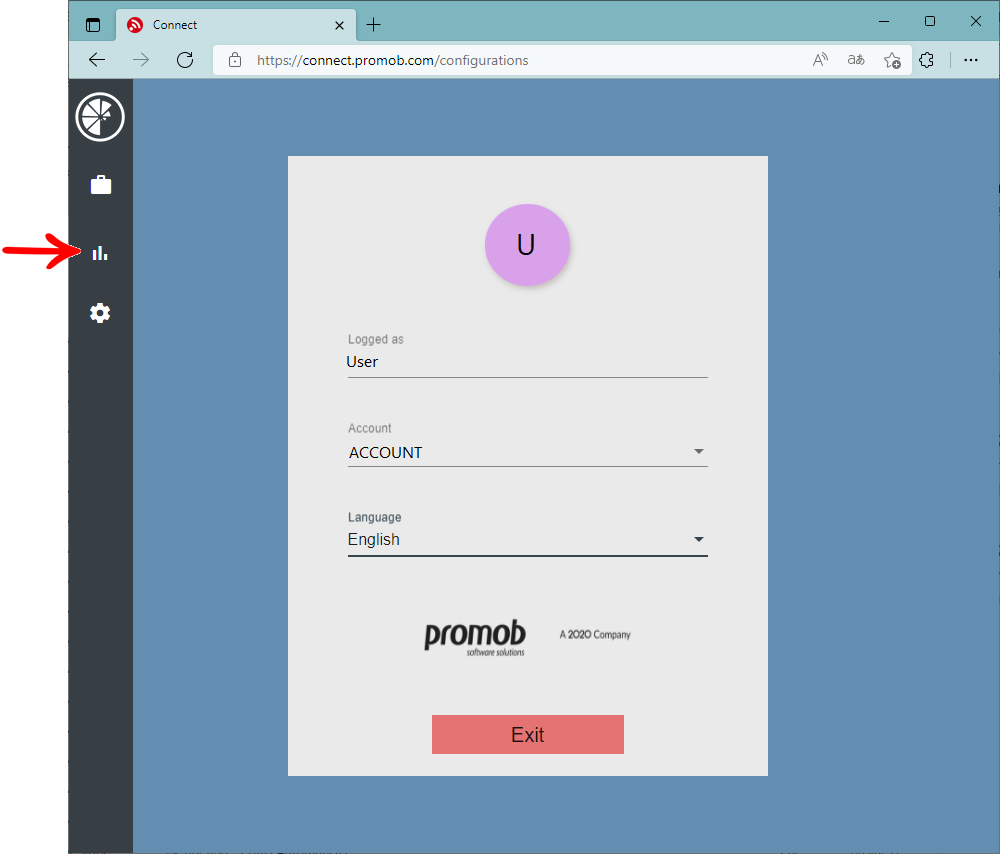 5. In the Conversion tab, the charts for the account's projects are displayed.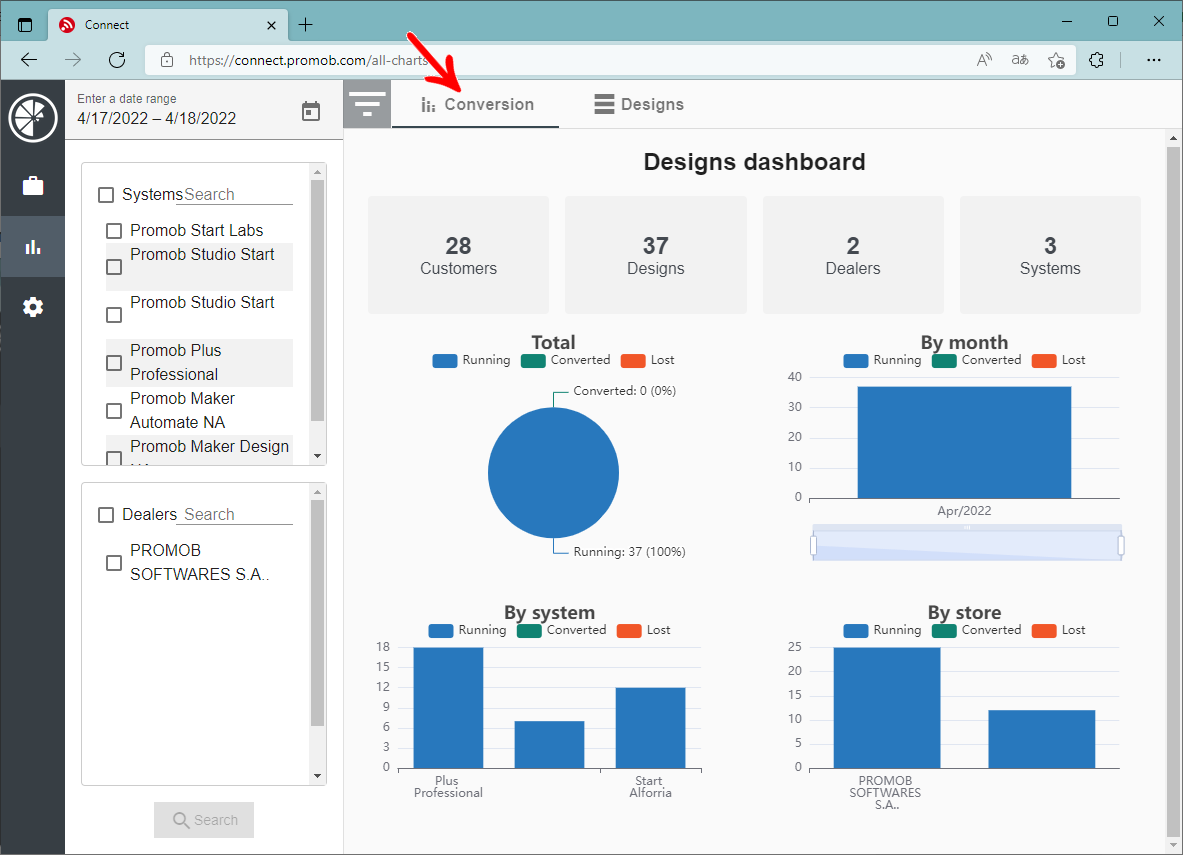 6. To filter what will be displayed in the graphs, access the side tab and select the Systems and/or Dealers that you wish to display in the chart.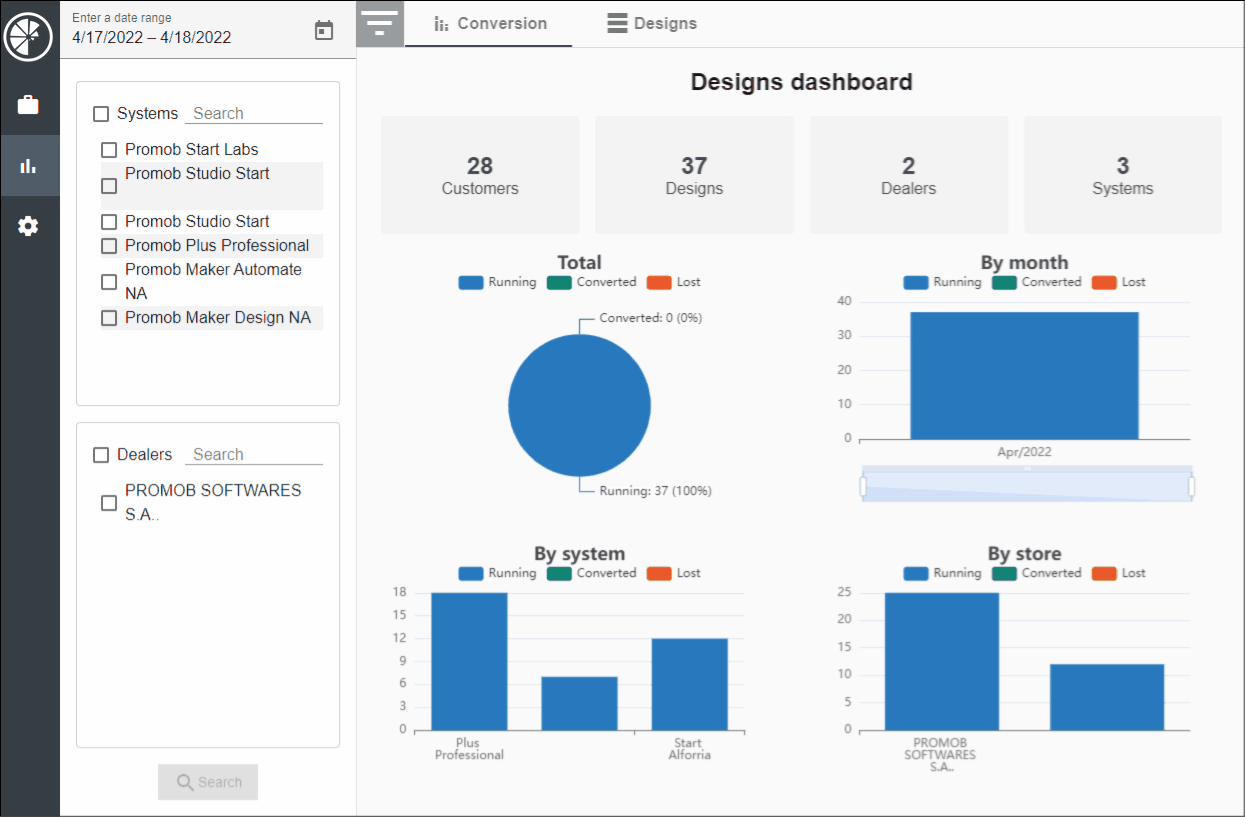 7. On the Designs tab, the list with project data is displayed. Here it is also possible to apply the filter for Systems and/or Dealers in the left side menu.