What happens?
When inserting a certain item in the space, the unconformity is presented.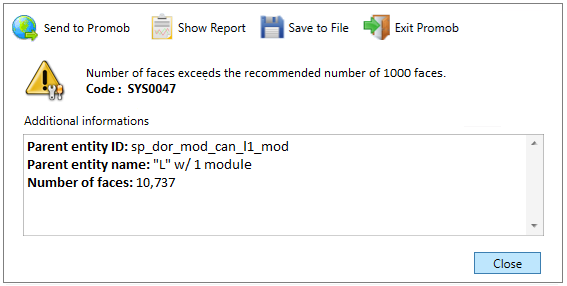 Why does it happen?
The design of the item or one of its aggregates has more than 1000 faces.
What to do?
The unconformity is just an alert, if you want to improve Promob's performance during the insertion of this item in the space, it is recommended to reduce the number of faces in the drawing. For this, it is necessary to edit it through the respective modeling software.