What happens?
When trying to import a drawing file through the Drawing tab of the module editor, the message below is displayed: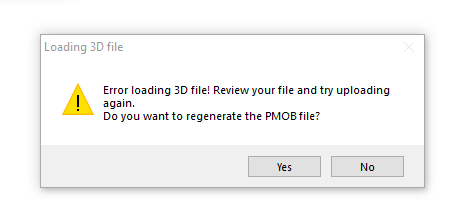 Why does it happen?
The message is displayed when the 3D file being imported does not follow all the parameters required by Promob for import.
How to solve?
Open the drawing file in the modeling software and verify that it meets the Promob parameters for import. For more information, click here.