The Promob Catalog recognizes drawings that follow the parameters below:
1. File format: DXF or OBJ;
2. Unit of measure: millimeters;
3. Object position: point 0,0,0 of the coordinate axis, which corresponds to the lower-left rear corner of the drawing;
4. At the end of the drawing, the layers must be purged;
5. The drawing file, must be opened in the modeling software and saved with AutoCAD 2007 ASCII (dxf) compatibility;

IMPORTANT: If you do not have the option of compatibility with the 2007 version of AutoCAD, you can save in the version AutoCAD 2000 ASCII (dxf);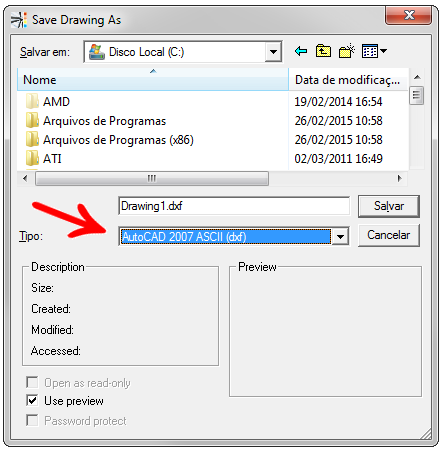 6. The file name must not contain special characters or spacing;
7. Promob does not recognize drawings created in AutoCAD 2012 that use Meshtype 1 as the type of mesh construction. Only Meshtype 0 is read by Promob;
8. Promob does not read solid drawings;
9. DXF files: not all drawing primitives are recognized and imported by Promob. Promob reads some types of blocks/groupings but does not recognize polylines;
10. Promob reads the DXF files created by Blender, but he does not understand the layers created by Blender, the layers need to be created in other 3D software.
IMPORTANT: Because the file is not linked to the Promob layers, the models are not respected.