Check this article for information to do integration with Giben machines.
INTEGRATION PLUGINS
FLAT (Selexx / Professional Line / Stratos)
FLAT BDT / Spectra
Genesis EVO
Flexdrill 1000
Flexdrill 1200
Flexdrill 6 - 1200a
Flexdrill 612KS e FlexDrill612M
PTP 3013/3214
WIBJ 5
Below, select directly about one of the subjects covered in this article:
Representation of Structures and Edges
ToeKick Machining WIBJ Machine
Available from version:
Plugin WIBJ 5 - 1.11.8.3 or higher
After identifying that line machining, with tool inputs on the part, was "chipping" the part, the way ToeKicks machining (machining that starts outside and ends outside the part) was changed.
First, the ToeKicks machining was done in the same order and direction as the lines registered in the Builder Catalog. Now with the change, the last line of the register is inverted so that it is possible to start from the outside and end inside the piece, preventing it from being chipped.
EXAMPLE:
Program generated with old model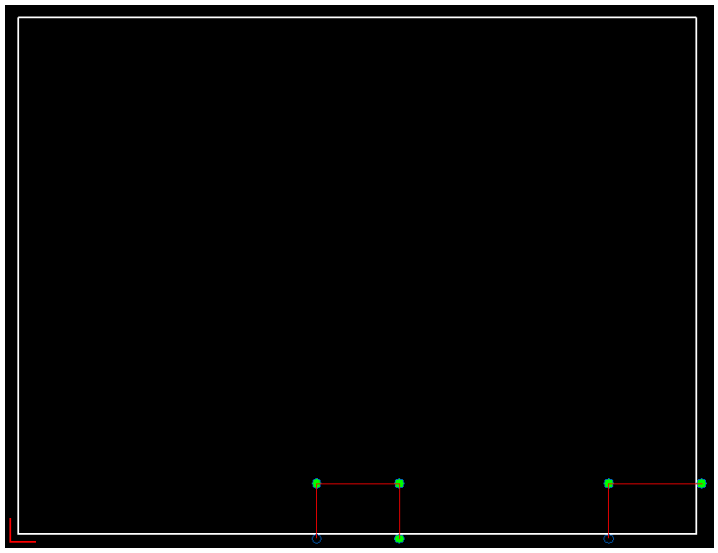 NOTES: Green dots represent tool inputs.
Program generated with new model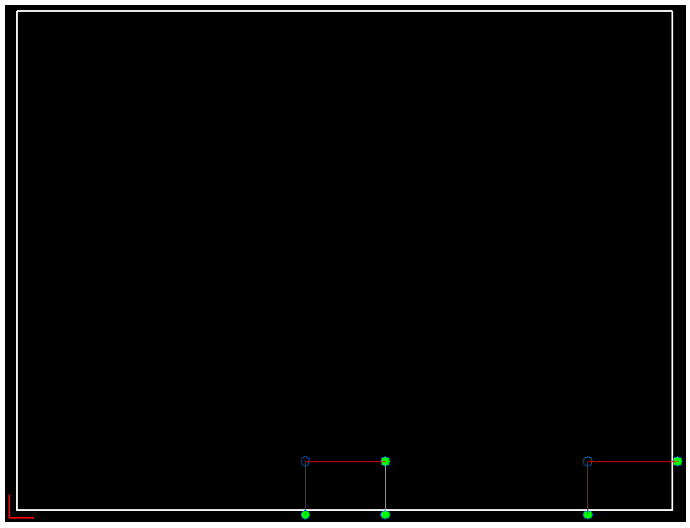 Builder - Representation of Structures and Edge Bands
Available from version:
Plugin Builder 1.12.12.30 or higher
Representation in technical drawing
The representation of the edges bands in the technical drawing is made from arrows that show on which faces there are registered edges. Arrows are accompanied by the letter B and a number. This legend indicates which Structure corresponds to the edge.
When the registered edge band is not linked to a Structure, its representation is displayed only through the letter B. However, the structures of the part continue to be informed in the drawing, but they do not have a link with the edge band.
Link edge band to structure
The structures that can be linked to the edge are those that are added to the part.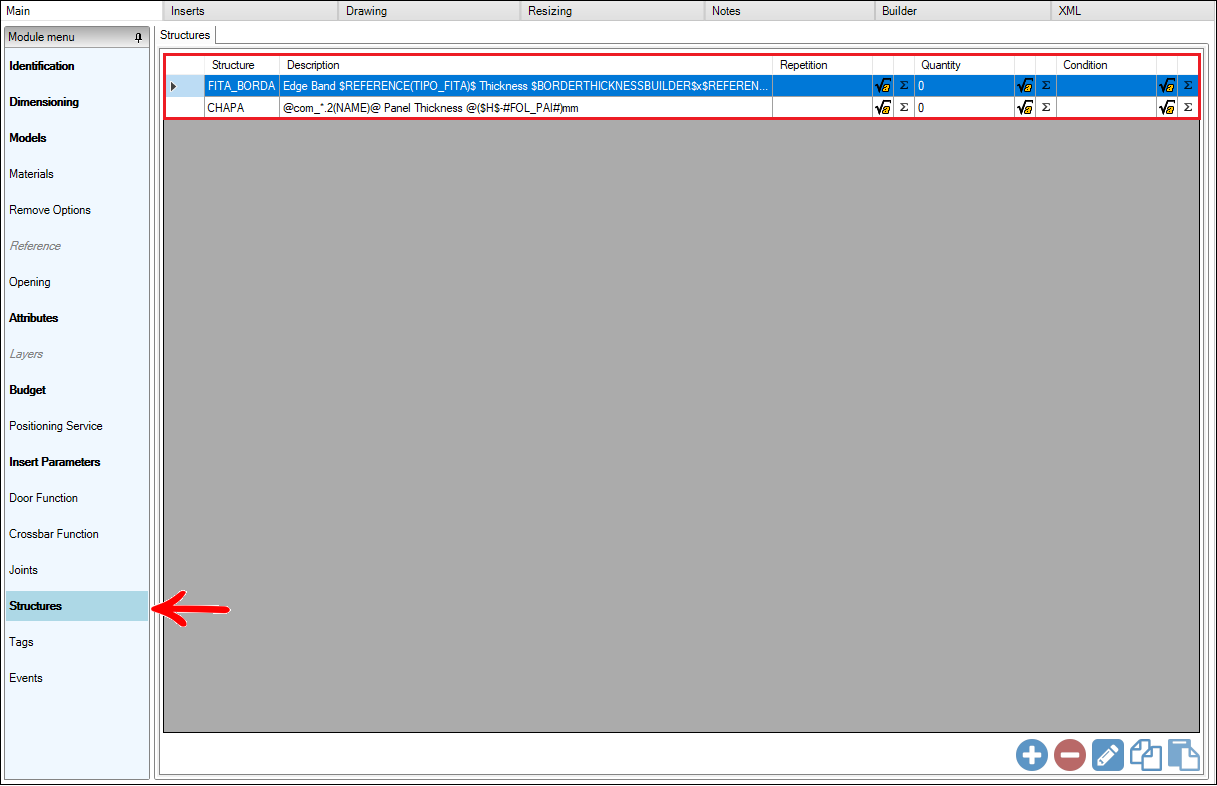 On the Builder tab, when selecting an existing Edge Band or registering a new one, it is possible to link it to a structure through the Edge Band Structure property. To do this, perform the procedures below:
1. Access the Module Editor.
2. Select the desired item.
3. Define which structure will be assigned to the edge band.