The smoothing of the faces that form a 3D object consists of repairing faceted areas of the drawing, making them more rounded, thus improving the presentation of the object.
To better understand the concept of smoothing an object, note the difference between the images below.

IMPORTANT: the possibility to smooth the faces of the 3D drawing is available from the 2013 version of the Catalog.
1. Access the Registry - Modules menu.
2. Locate the module that will have the faces smoothed by the Navigation Tree.
3. Click the Smooth PMOB button.


4. Enter the smoothing angle of the faces and click Smooth. The default value is 45 °. Click here to see how the face smoothing angle is calculated.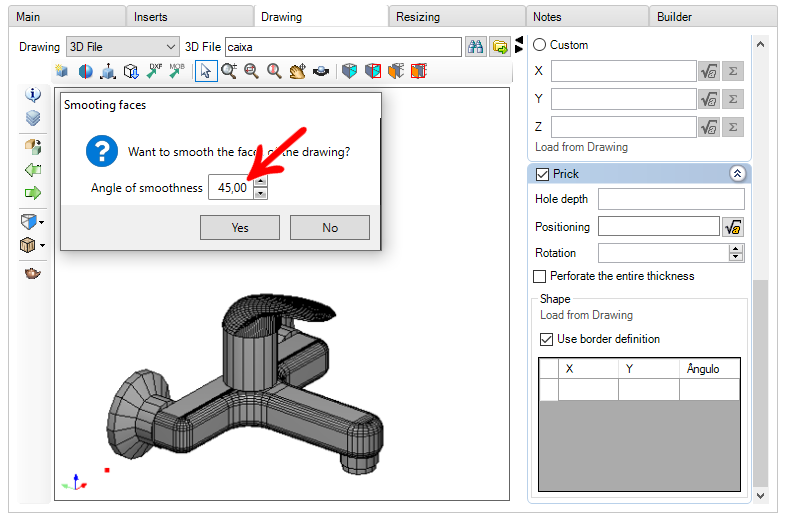 5. The message will appear asking for confirmation. Click on Yes.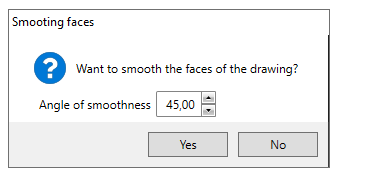 6. Wait while the drawing faces are smoothed.




7. After smoothing the drawing, click the Refresh icon

, in the header.


How is the face smoothing angle calculated?




IMPORTANT: the possibility of smoothing the faces of the 3D drawing is available as of version 5.35.3 of the Catalog. To see the Catalog version, click on the Help menu and select the About option.
1. To start the face smoothing process, Catalog checks the angle value entered by the user.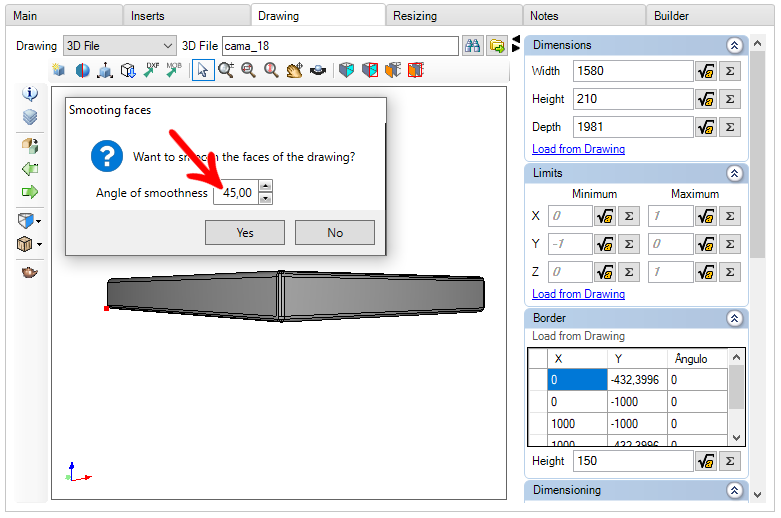 2. Then, Promob verifies which are the vertices of the faces of the drawing that share the same point and that form an angle equal to or less than the value previously informed by the user.

3. Then, the vertices of the faces are smoothed.