As of the 2013 version, the Promob Catalog has been transformed into a separate component of Promob. Thus, when updating Promob, updates to Promob and / or Catalog can be identified.

The version of Promob can be consulted through the Help - About menu, in Version, or it can also be consulted in the same way as shown below.

To see the Catalog version:
1. Access the Tools - Update Promob menu.
2. In the open Promob Update window, access the Status tab.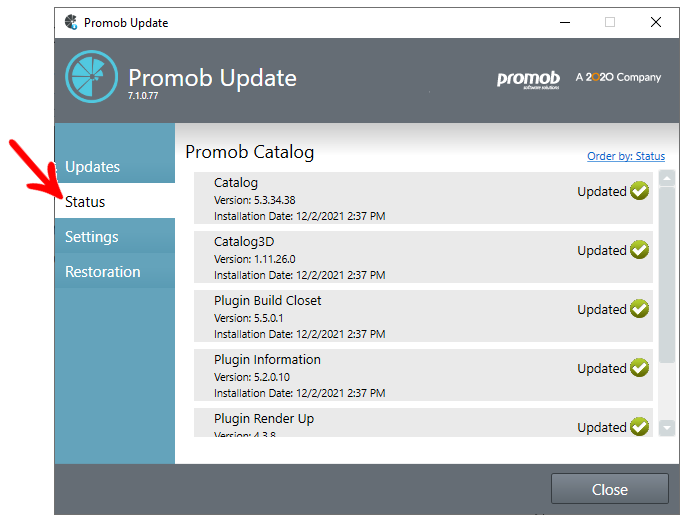 3. Wait to load the status.
4. Locate the Catalog component and consult its version, and if it is updated:
Version = 5.3.X.X - 2014


Version = 5.2.X.X - 2013
IMPORTANT: Through this window it is possible to consult the version of all installed components and plugins, in addition to identifying whether the component is updated according to the latest version released for your subscription.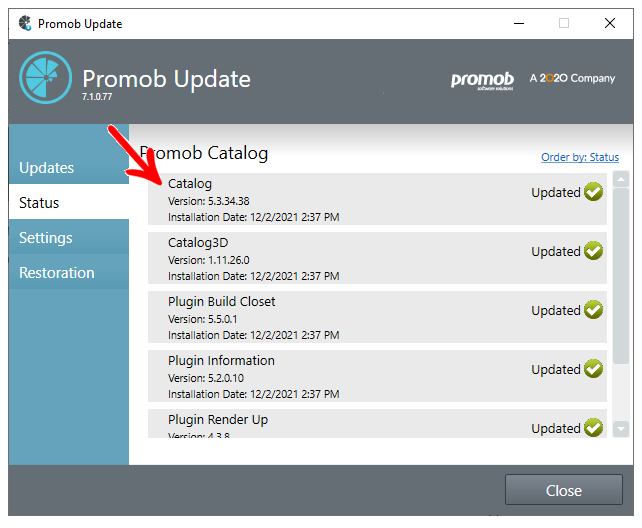 5. If any of the components are out of date, return to the Updates tab and run the update.