Some registered modules should not be listed in the budget, listing, or order. Thus, as all modules have the Calculated attribute with True value by default, it is necessary to perform a specific configuration for the items that should not be budgeted.
You can perform this configuration in two ways:
1. Setting the Calculated attribute to False. Click here to see how to proceed.
2. Changing the item's budget setting. For that:
2.1 Access the Registry - Modules menu.

2.2 Select the item you want to configure that is not budgeted by the publisher's Navigation Tree.
2.3 With the Advanced mode active, access the Budget tab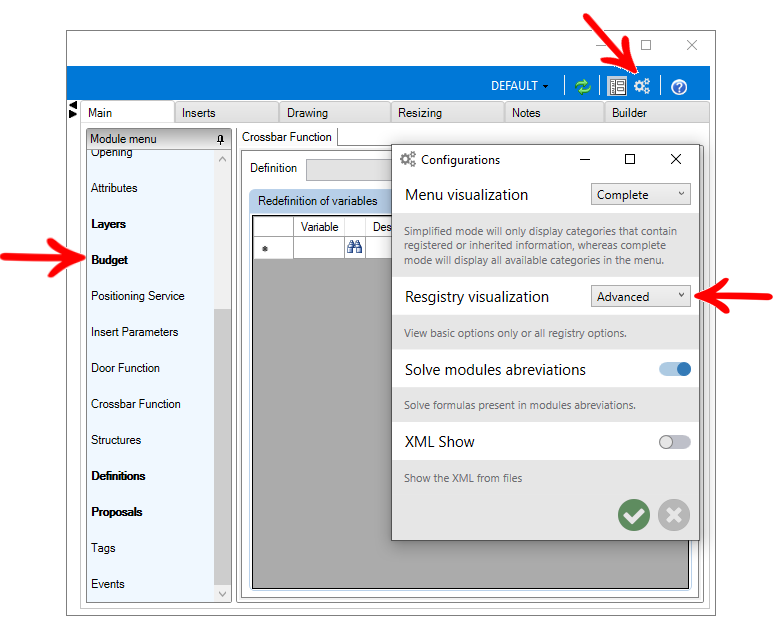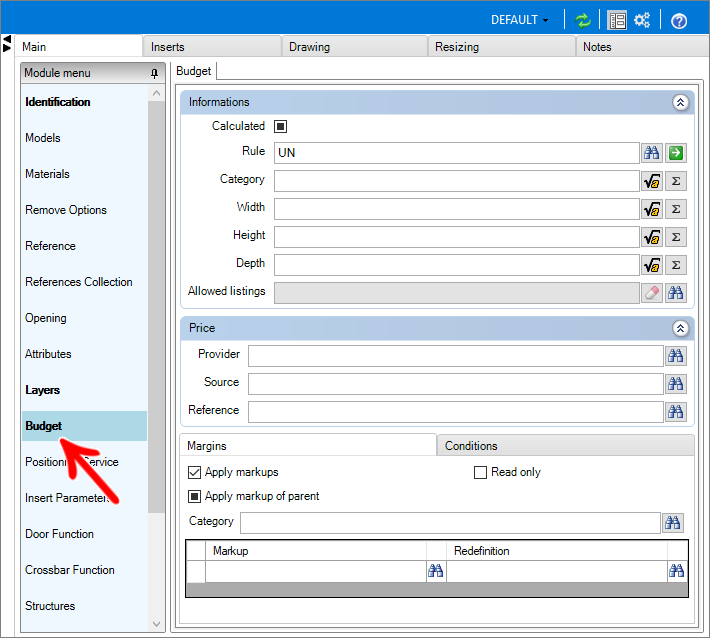 2.4 The Calculated checkbox may be completely filled. This means that it will inherit the parent group's budget settings. To prevent the item from being budgeted, uncheck this checkbox.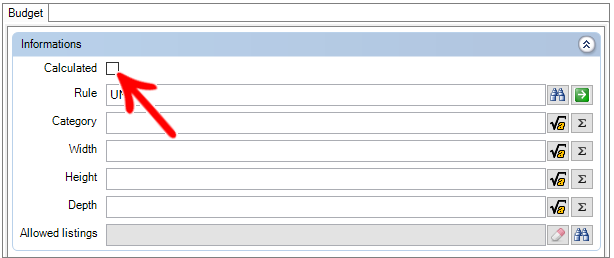 2.5 Click the Refresh icon to apply the changes.