After making the payment for subscription renewals, through the Promob Services Portal, it is possible to inform the system of payment.
On the Inform Payment screen, simply enter the order number and forward a proof of payment. In this way, the temporary use of Promob is allowed, until the bank clearing of the payment is effected.
For more information on renewing subscriptions, click here.
When to use this feature?
When the payment for the renewal of subscriptions has already been made, however, the subscription is in Expired status on the Promob Services Portal, preventing its use. To follow the subscription status click here;
The payment information can be done at any time but only once a month.
When paying by PIX or Credit Card, it is necessary to wait for the automatic clearing which will take place within two hours, and it is not necessary to inform the payment.
Which orders can have the payment informed?
Subscription renewal orders for Promob, Manager and Plugins products;
Subscription renewal orders that have already been approved. To track the status of orders click here.
IMPORTANT:
The payment information can't be done in purchase orders. In these cases the bank clearing has to be waited;
It is necessary to have proof of payment to inform it.
How to inform the payment?
1. Access Promob Services Portal;
2. Click on the Services - Inform Payment menu;

IMPORTANT
To report a payment, it is necessary to generate a renewal request. If the order has not yet been generated, please contact our renewal department by calling +55(54)3209-9200 or via Whatsapp +55(54)3022-5800.
If the renewal request has already been generated, access the Portal - Promob Store - Orders.
3. Click on Promob Store - Orders. All orders already generated appear, so copy the order that refers to renewal.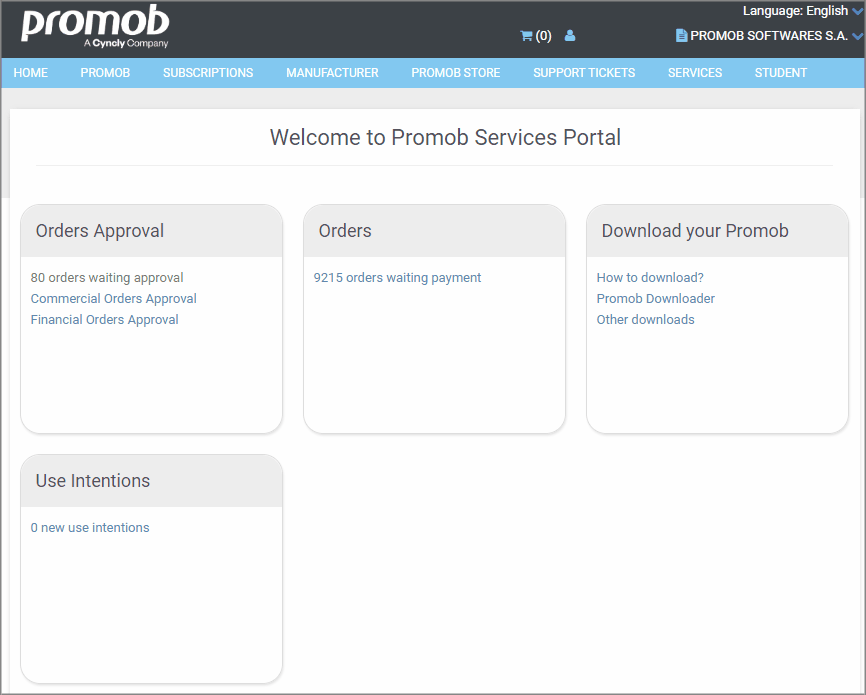 4. After locating the order or the document number, access the tab Services - Inform Payment.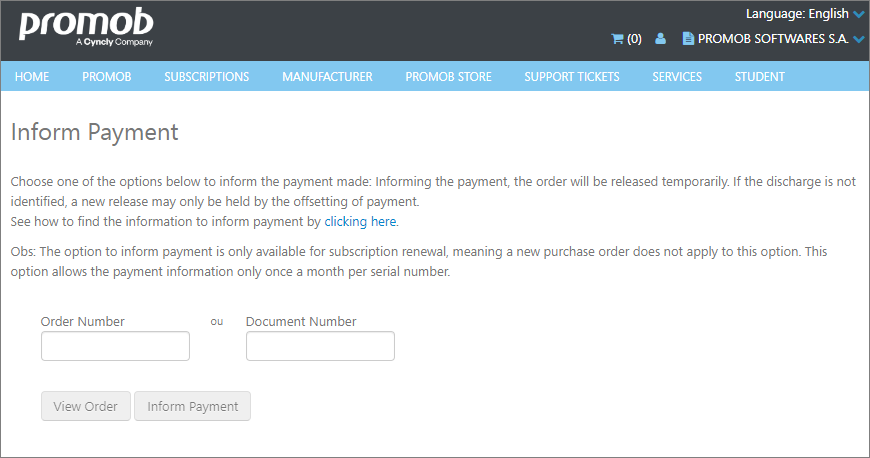 5. Enter the order number and click View Order. A proof of payment must be attached. After attaching the receipt, click on Inform Payment again.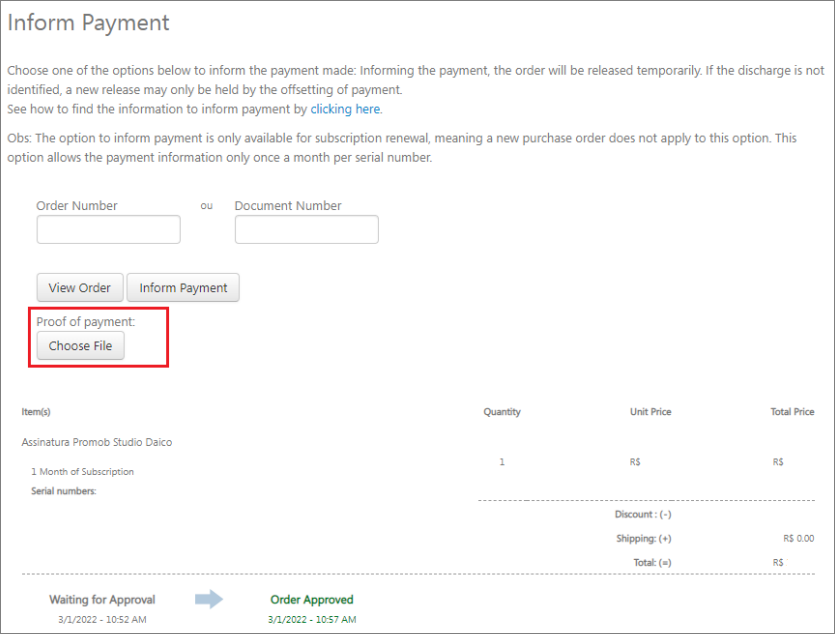 6. After choosing the receipt file, click on the option Inform Payment;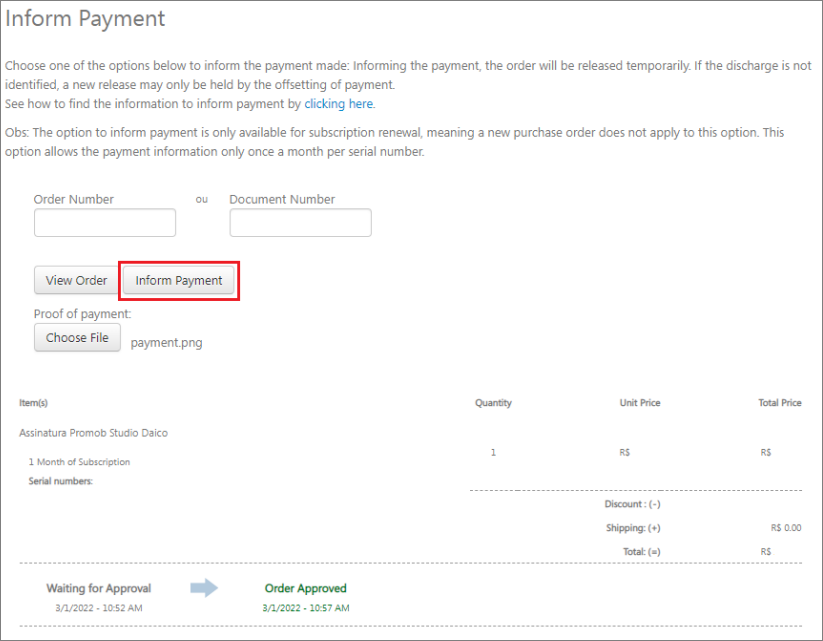 7. The message Payment successfully entered should be displayed. If another message is displayed, click here for more information.
IMPORTANT: The expiration message continues to appear on Promob, it only comes out when the ticket clears (up to 24 hours), but you can use Promob normally.