After making the payment for subscription renewals, through the Promob Services Portal, it is possible to inform the system of payment.
On the Inform Payment screen, simply enter the order number and forward a proof of payment. In this way, the temporary use of Promob is allowed, until the bank clearing of the payment is effected.
For more information on renewing subscriptions, click here.
When to use this feature?
When the payment for the renewal of subscriptions has already been made, however, the subscription is in Expired status on the Promob Services Portal, preventing its use. To follow the subscription status click here;
The payment information can be done at any time but only once a month.
Which orders can have the payment informed?
Subscription renewal orders for Promob, Manager and Plugins products;
Subscription renewal orders that have already been approved. To track the status of orders click here.
IMPORTANT:
The payment information can't be done in purchase orders. In these cases the bank clearing has to be waited;
It is necessary to have proof of payment to inform it.
How to inform the payment?
1. Access Promob Services Portal;
2. Click on the Services - Inform Payment menu;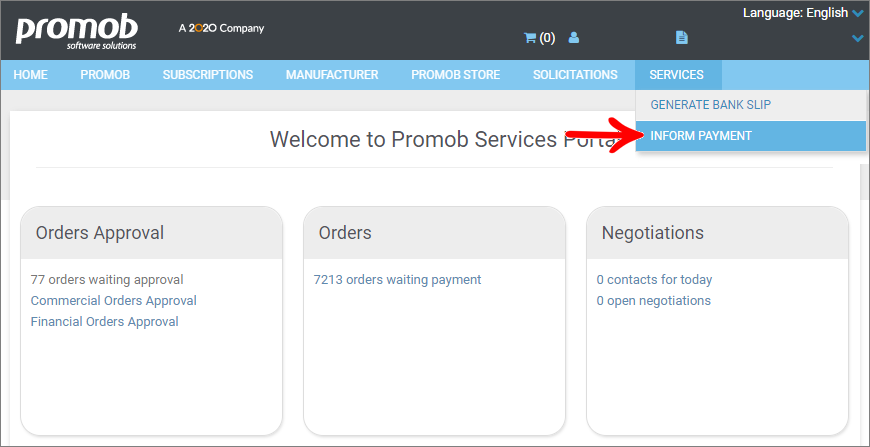 3. The subscriptions renewal payment can be informed through the order number or the document number;
To locate the order number access the Promob Store - Your orders menu;
To locate the document number, check the Document Number box in the bank slip;



4. After locating the order or the document number, write it down and click on the View Order option;
5. The summary of the order in question will be displayed, click on the option Choose file to provide proof of payment.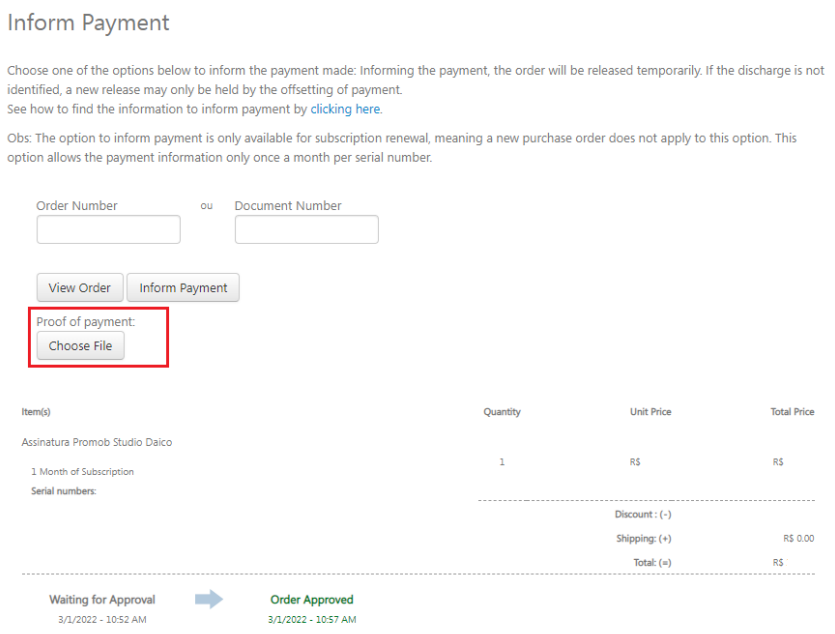 6. After choosing the receipt file, click on the option Inform Payment;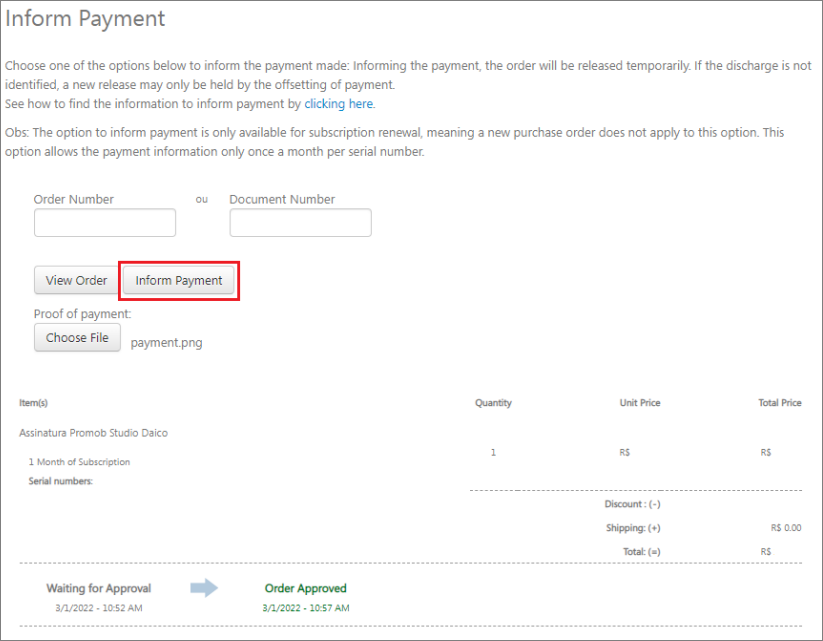 7. The message Payment successfully entered should be displayed. If another message is displayed, click here for more information.