This attribute allows to define if items with geometry drawing or free geometries created in the environment can be mirrored in the vertical plane.
With a value of False, it is not possible to mirror an item whose design is vertical geometry of the plane.
In the registration of this attribute, its default setting defines that it is automatically created (hidden) for all entities (property Automatic Creation) with default value True, that is, the attribute is applied to all items whose design are geometries and on the geometries created in the 3D environment by the Geometry tool to define that they can be vertically mirrored. If you need to define that some item should not be vertically mirrored, you need to apply the attribute on the item and change its value to False.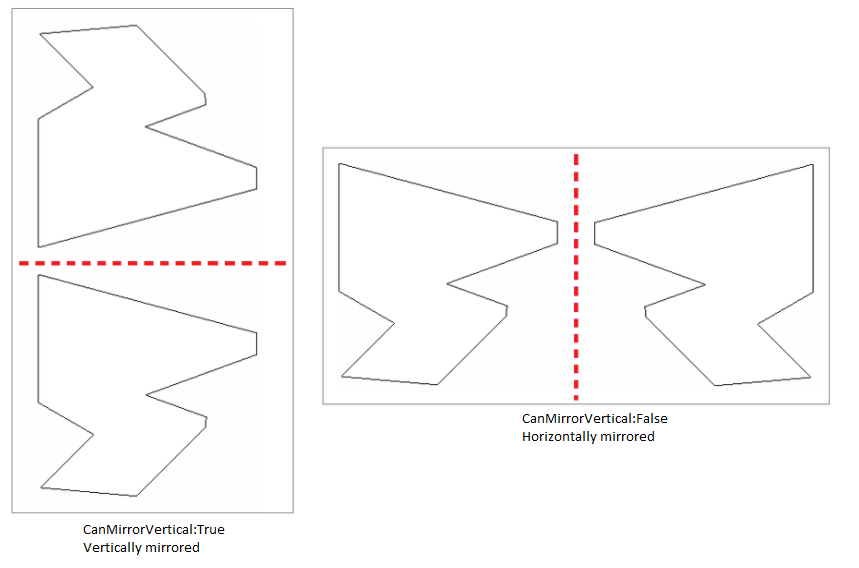 To apply the attribute, click here and see how to proceed.