This attribute allows you to determine whether the part will be exported to cutting plans and Builder reports.
With True value, the module is now listed in the cutting plans and reports "Technical Drawing" and "Manufacturing by Components" by Builder, but does not change any behavior of the same in the design.
In the registration of this attribute, its default configuration defines that it is created automatically (in a hidden way) for all entities (Automatic Creation property) with a default value of False (False), that is, for a part to be exported in plans of cutting and reporting it is necessary to apply the attribute on the part manually with the value True.
Example:


Counter parts can be configured to be exported to the builder's cutting plans and reports. In this case, if the pieces are registered separately (sides, bases and bottom), it is possible to apply the attribute directly to the group of components, with True value.
Through the images below, it is possible to see that the counter components were exported to the Builder report and to the document to be imported in the cutting plane. For this, the Component attribute with True value was configured in the component register.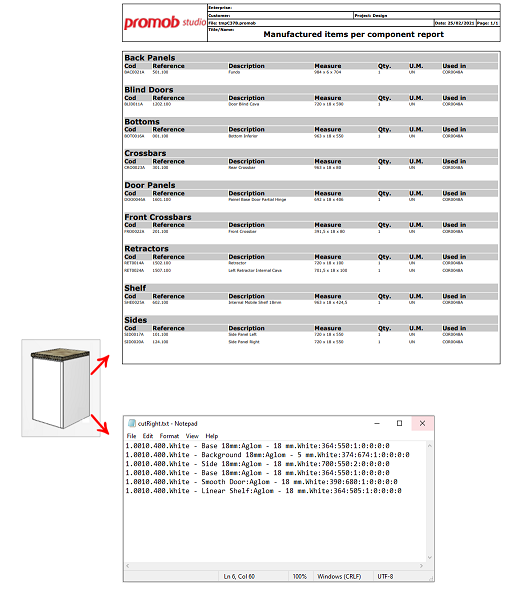 To apply the attribute, click here and see how to proceed.