Available for products
Mooble
Mooble Design
Starting a project on Mooble is very simple. Just go to Mooble.com and click Start a Design or in the top right corner on Design.
To start a new project:
1. Click Project and then New;
2. On the Save Project In Progress screen, enter the name and description if you want to save, or click discard. Clicking discards will delete the current project.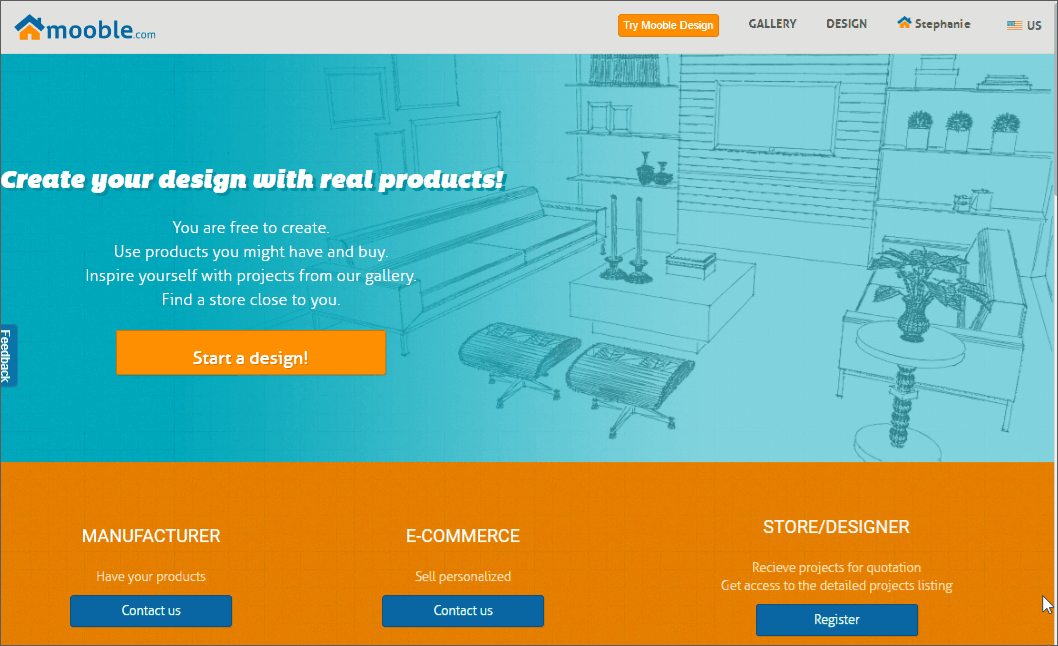 3. A new design will open.
To open projects saved in Mooble, click Projects - Open. Projects saved in this account will be displayed. Click on the project you want to open.