In Connect version 2.0, the project backup is named Autosave, in which it is possible to automatically save the project every 5 minutes, as long as the project is in the Connect start screen. The Autosave file is saved on the machine for up to 30 days.
In order to locate the autosave file for your project, follow the process below:
1. Access Local Disk C:\ProgramData\Procad\Promob and select the desired Promob.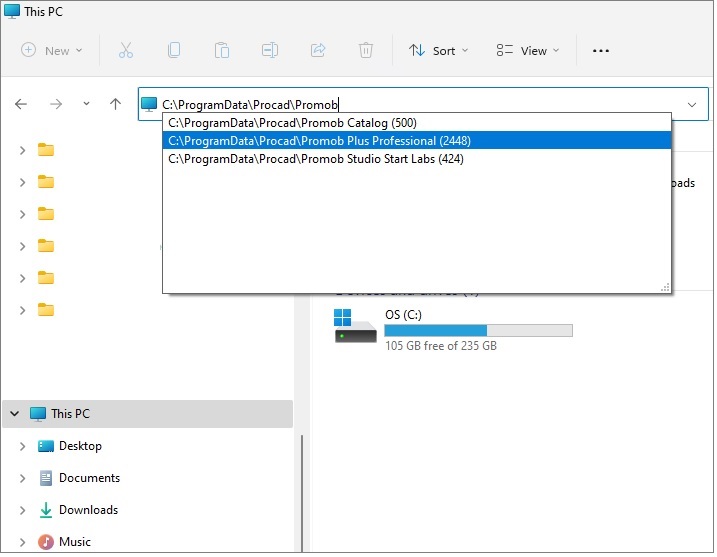 For more information on locate the ProgramData folder, click here.
2. Localize the autosave folder.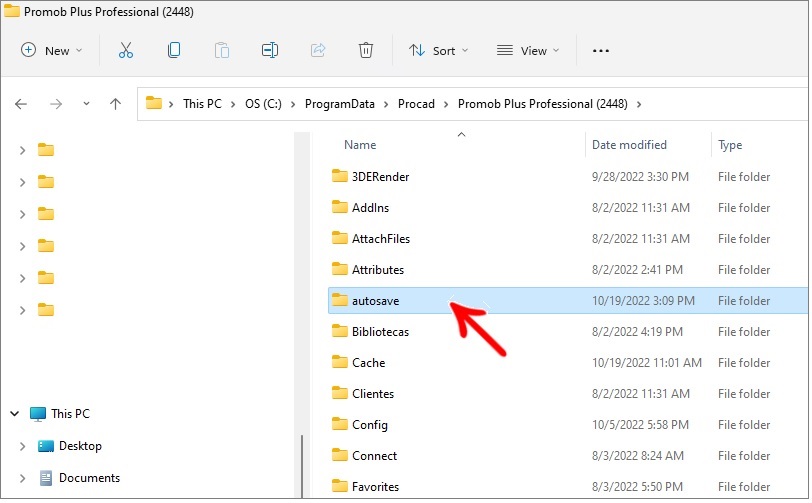 3. There are several folders with numbers/letters, which you can sort by Date Modified, as shown in the image below: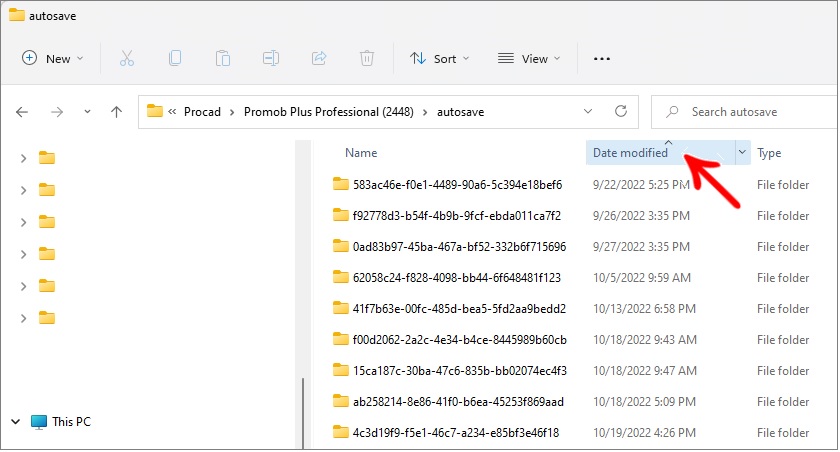 4. In every folder, there will be autosave files of the project worked on in Promob. In the folders, backup files are displayed with the name of the project and times at which the automatic save occurred. Verify the archive with the most recent date/time of the project you wish to recover.
5. Right-click on the sav. file and copy it.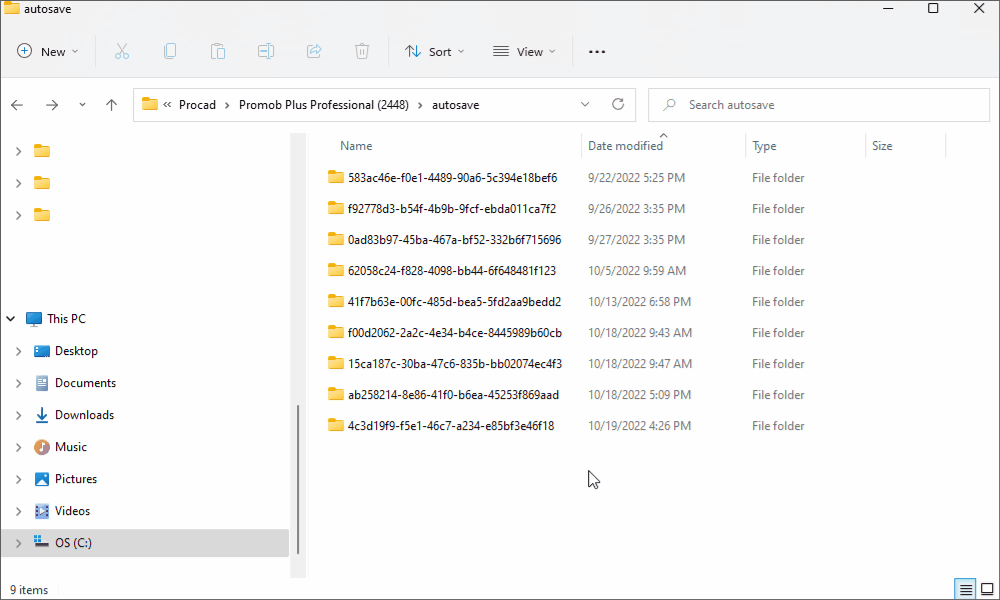 6. After that, paste it to the Desktop of your computer.
7. Open the Promob program, click the File > Import Design menu and import the Autosave (.sav) file pasted into the desktop. Finish the process of importing the file in Connect.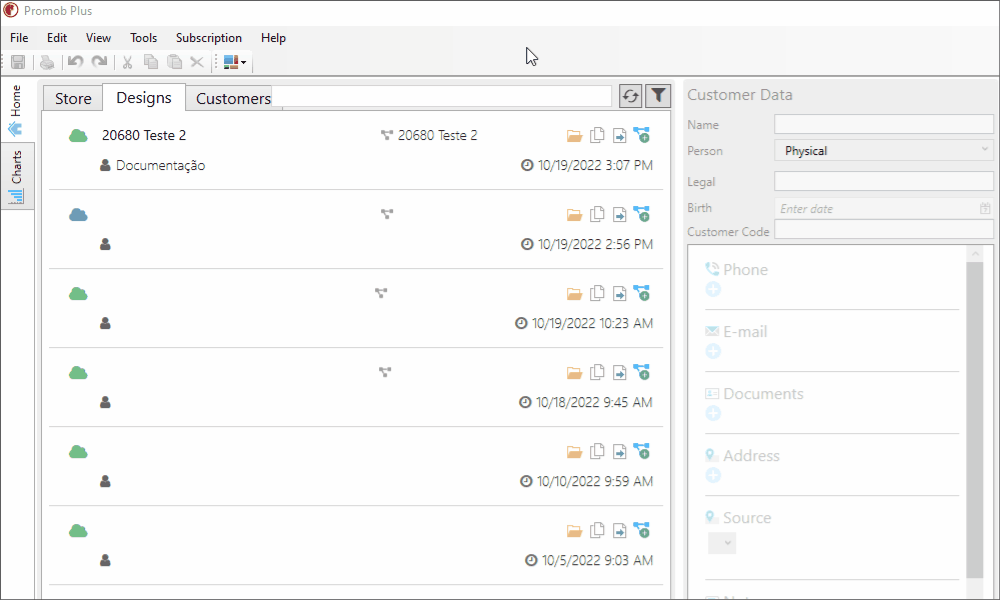 8. Click Open Design.