Available in the products
Connect from version 2.0.97 or higher
Open a previous version of the project
Now the customer can open a project in any version that was generated of the project, and with this he can also return the project to a specific version. To do this:
1. Select the project.
2. Go to Design Details, and click on the History tab.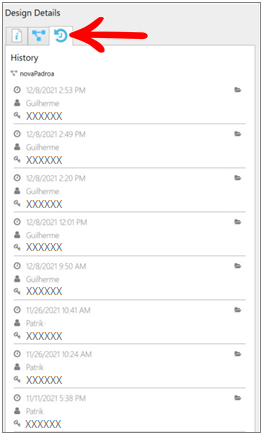 3. In the list of available versions for the project, locate the desired version, and click the Open icon, to open the project in this specific version.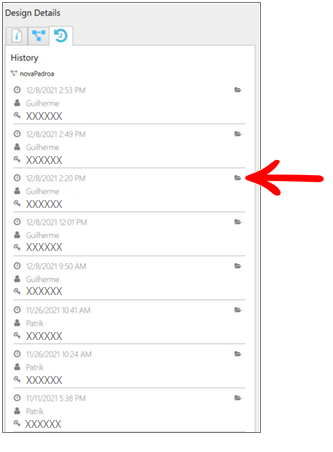 IMPORTANT: If the project does not have more than one project option, it will not have the icon to Open the versions created for the project.
For example:

Return the project to a previous version
To return the project to a specific version:
1. Open the project in the desired version.
2. When the project is open just save it.