Available in the products
Available from versions: Library Configurator Plugin 1.2.0.75
When creating/editing a Model in Maker, on the plate tab, you can associate one of the registeredcover cap codes.
When budgeting for modules or parts that have cover cap in their composition, the model of the plate applied in the parts will also be used to determine the model of cover cap, and thus search for the correct reference and description for the budget.
In this documentation we will see:
Associate a cover cap to a plate
1. Register the cover cap code.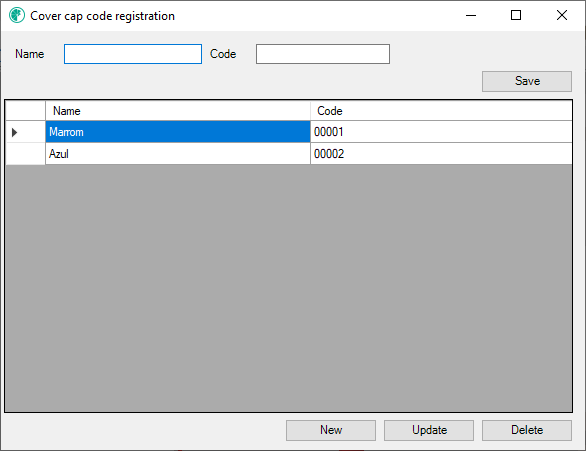 2. Access template editing for the desired material.
3. Access Plate registration, make the necessary settings, and if the model is already registered, go to item 4 of the procedure.
4. In the Cover Cap Code field, select the desired cover cap (registered in step 1) for the plate.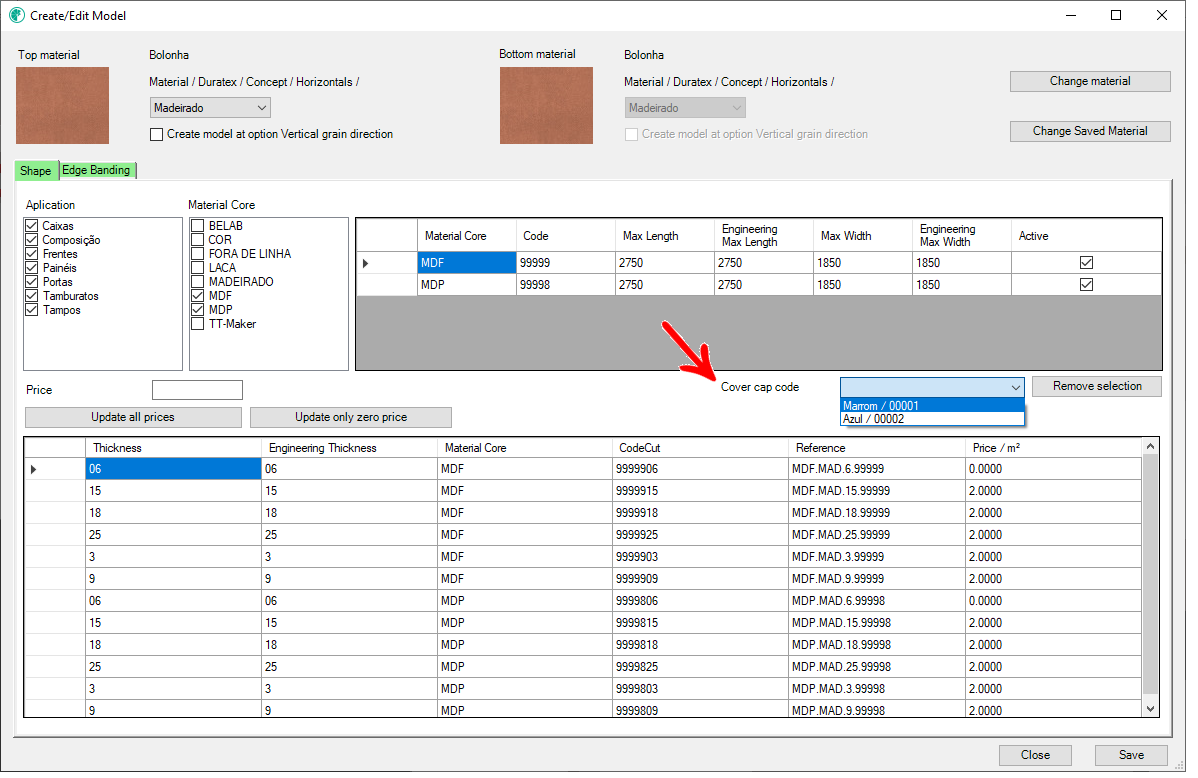 5. Click Save.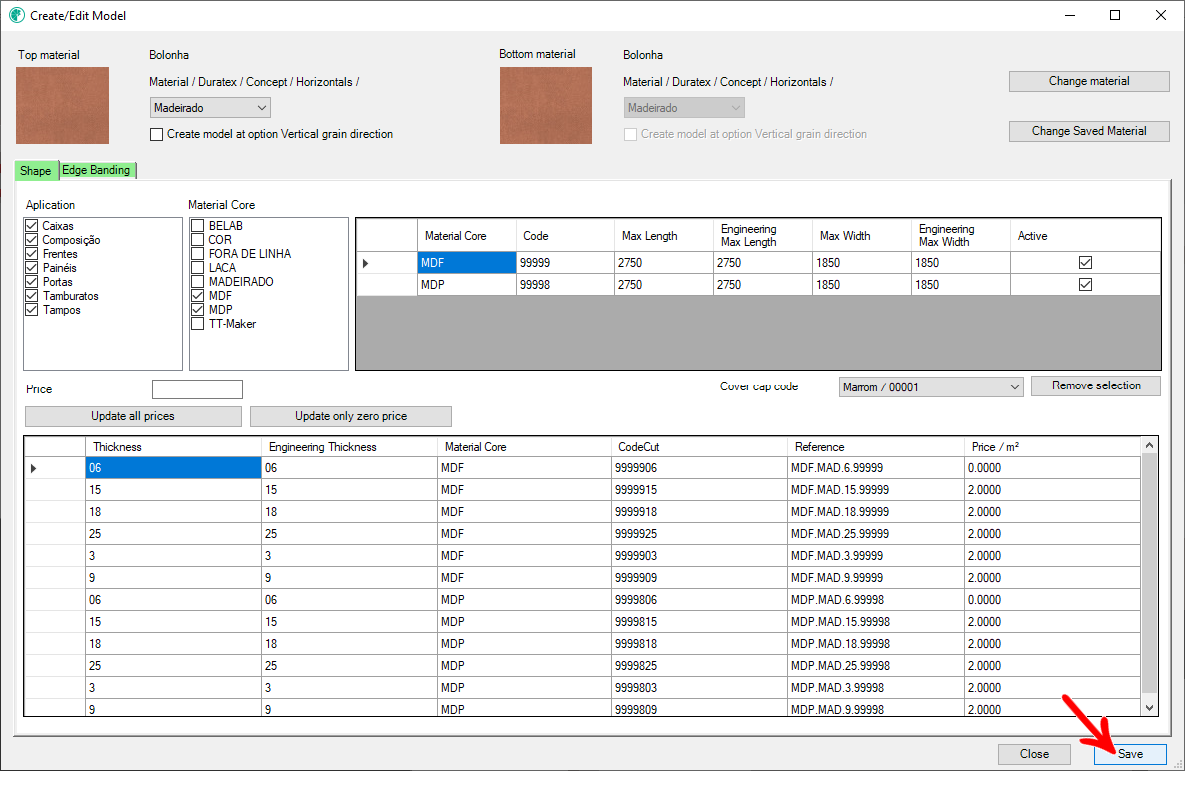 Disassociate a cover cap from a plate
1. Access model editing for the desired material.
2. Access the Plate register.
3. In the Cover Cap Code field, click Remove Selection.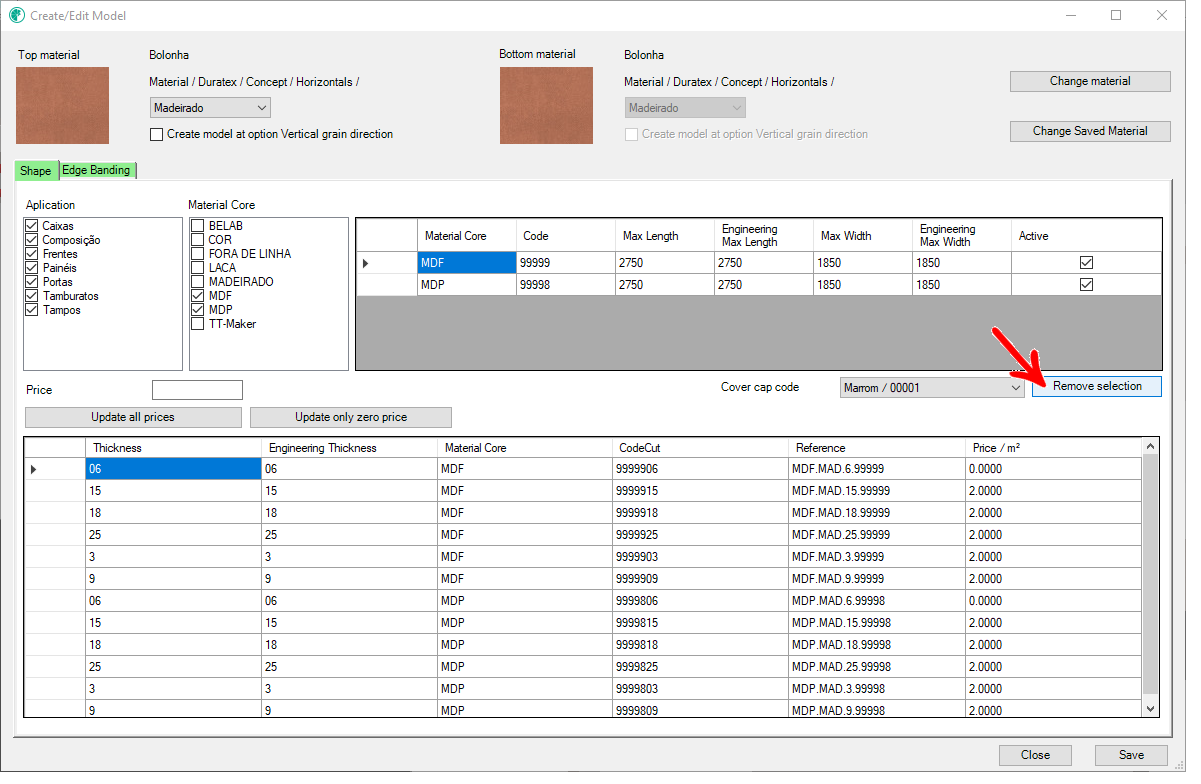 4. Click Save.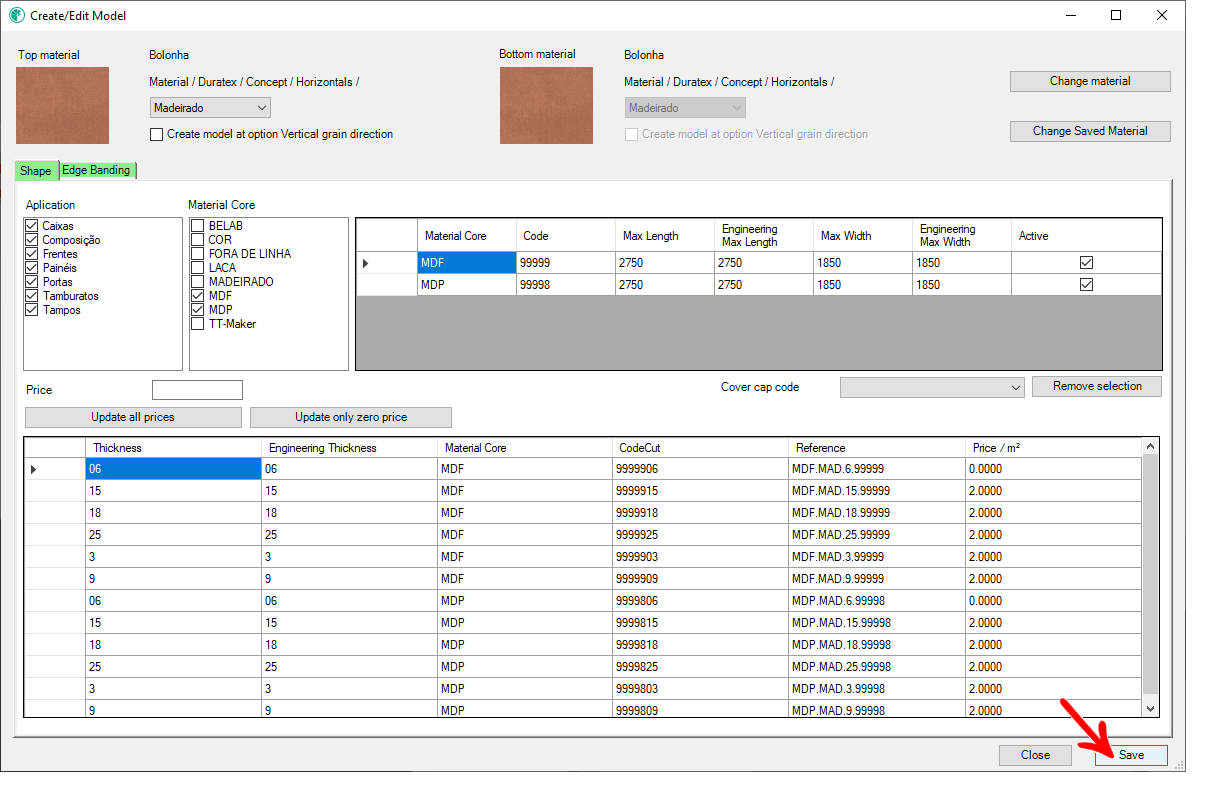 IMPORTANT: When the cover cap is unassociated or has not been selected for the Plate, the quote will use the Generic Cover Cap model, as explained in the next section.
Cover cap pricing and budget
To correctly budget the cover cap, it is necessary to define the price of each previously registered cover cap.
For parts that have cover cap, but the plate model does not have a cover cap code selected, a generic cover cap code 99999 will be quoted by default.
To set prices:
1. Access the Price Configurator.
2. Locate the cover cap code(s) you wish to set or edit the price. Cover cap references are started at "TF." (Maker BR) or "CC." (Maker NA) followed by the 5 digits of the registered code.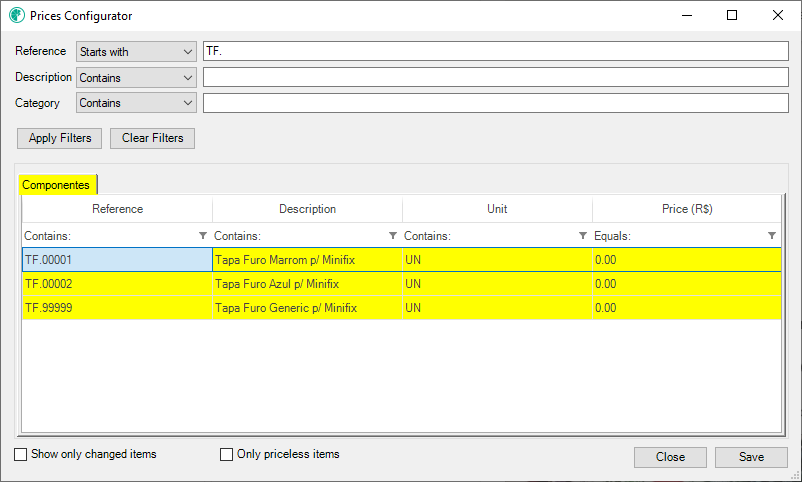 IMPORTANT: Generic Cover Cap with code 99999, will be displayed together with the other codes in the price configurator, making it possible to price it as well.
3. Make the necessary changes and then click Save.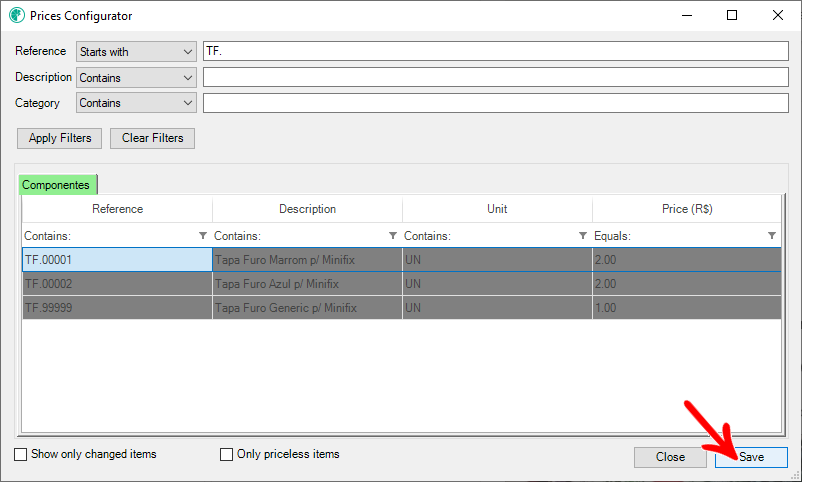 4. When generating a budget for a module/part that has cover cap in its composition, the cover cap reference to be quoted will be the one selected for the applied Plate model.
Example: