Available in the products
Available from version 1.2.0.68 of Plugin Catalog Configuration.
Access
To access the screen where the information of the materials with registered templates is displayed, click on the

icon and select Materials with registered models.

The screen of materials with registered models is displayed with information about the material, fields are displayed with the image, name, direction, path in the library and if the models are active.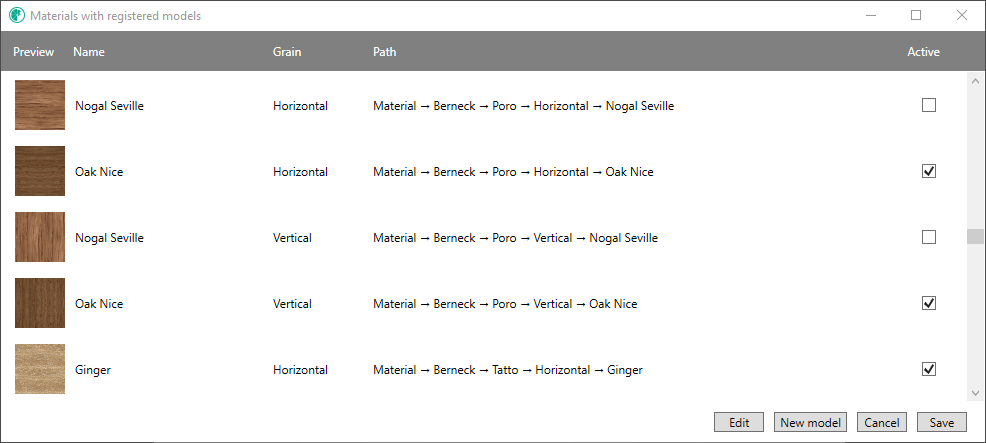 Functionalities
When you deactivate or activate a material, all models registered for this material will be activated or deactivated.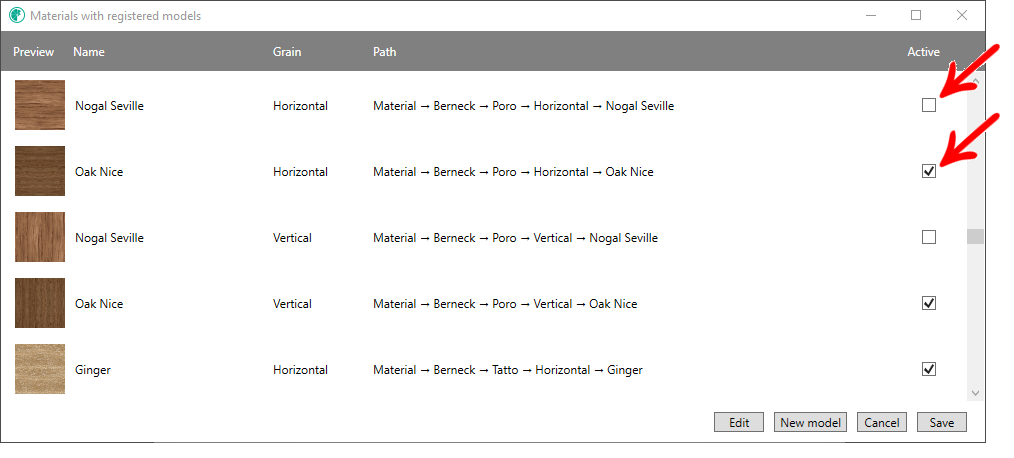 By clicking Cancel, the changes about the activation of templates will not be applied. And by clicking Save, the changes will be applied and made available.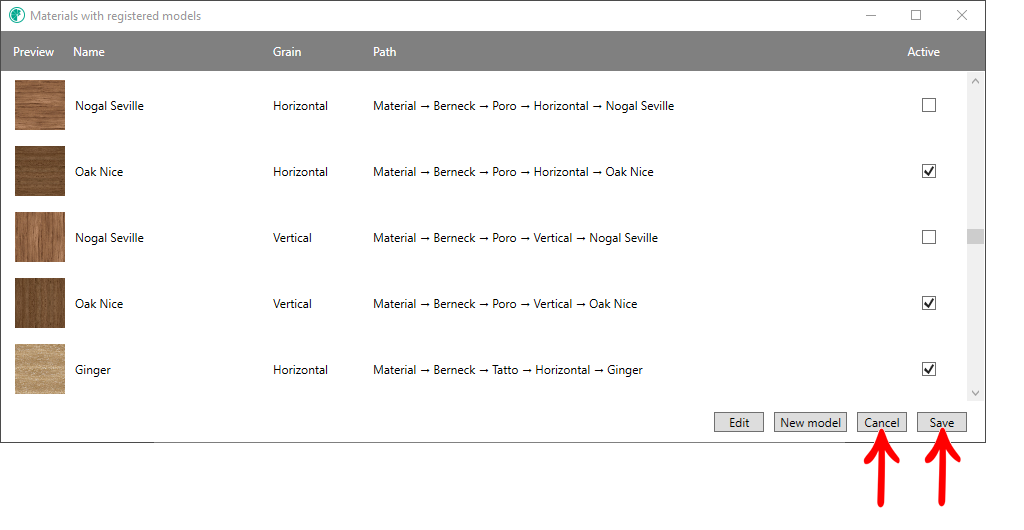 Edit the models registered for a material
It is possible to edit the existing models of a material, to do this:
1. Select a material and click Edit.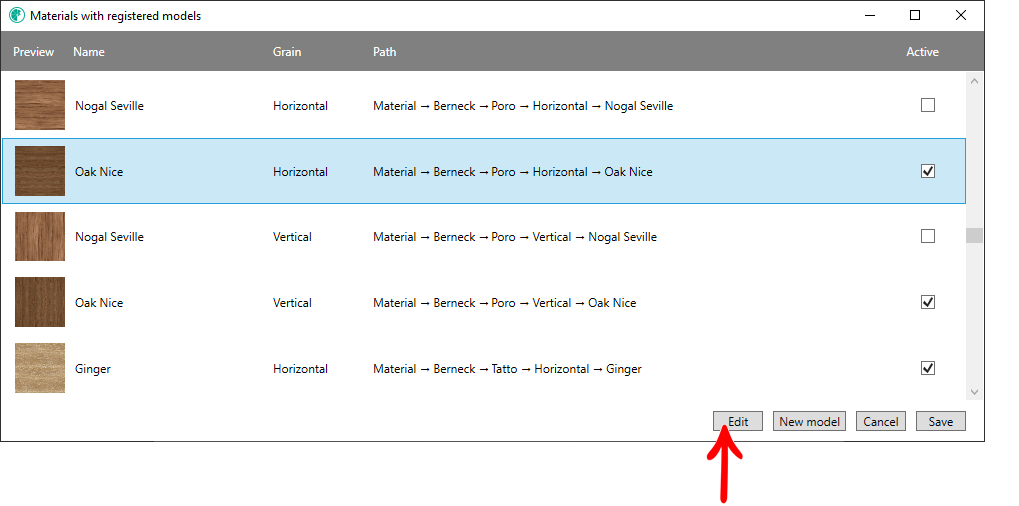 2. The Create/Edit Models screen will be displayed.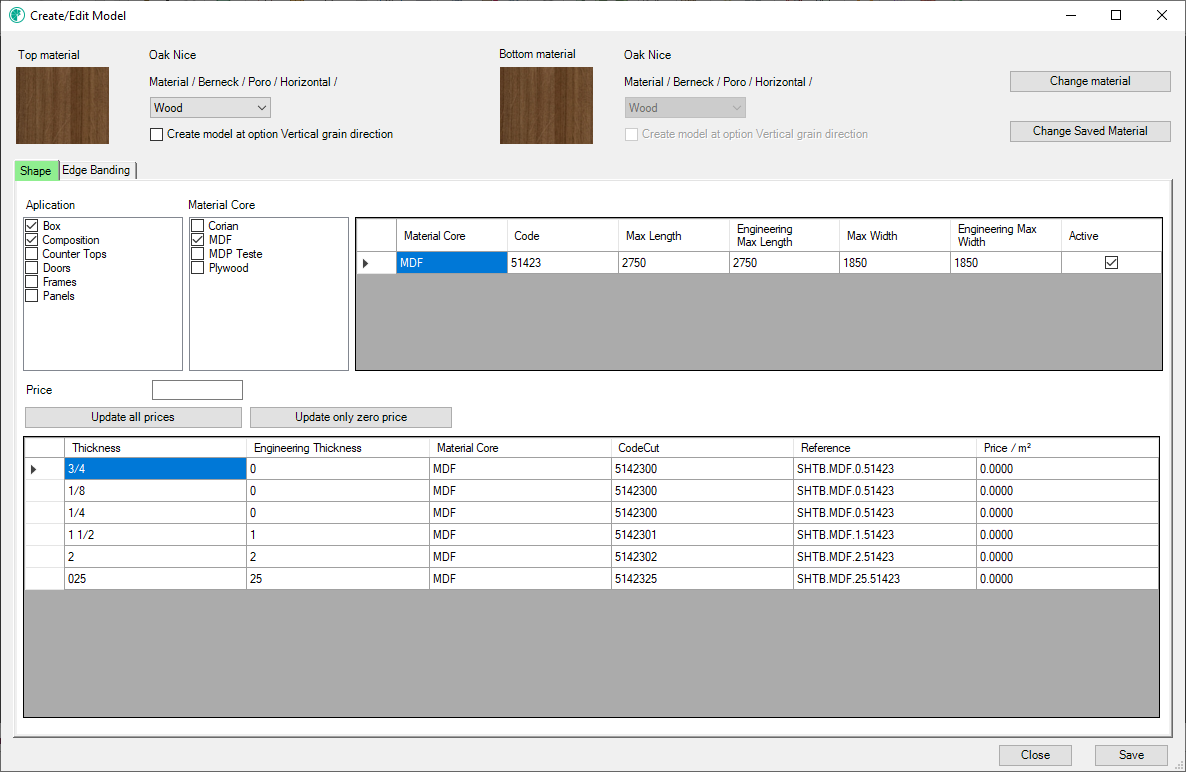 To check how the registration and editing of models takes place, see the documentation below:
Promob Maker - Sheet Board registration
Promob Maker - Edge banding registration
Promob Maker - Glass Registration
Create Templates
In the materials screen with registered models, it is also possible to create a model, for this:
1. Click New Model.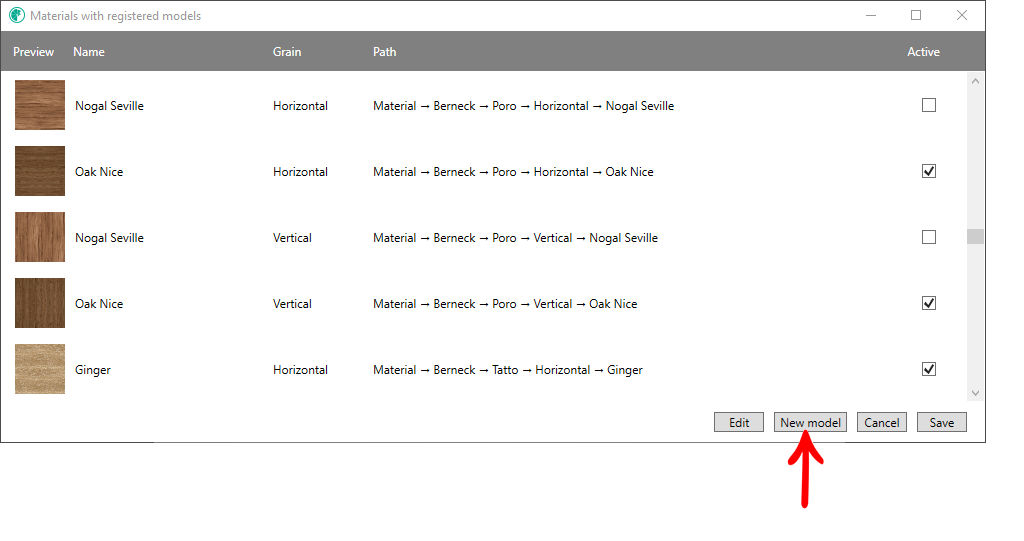 2. The material selection screen will appear, select the desired material and click Choose Material.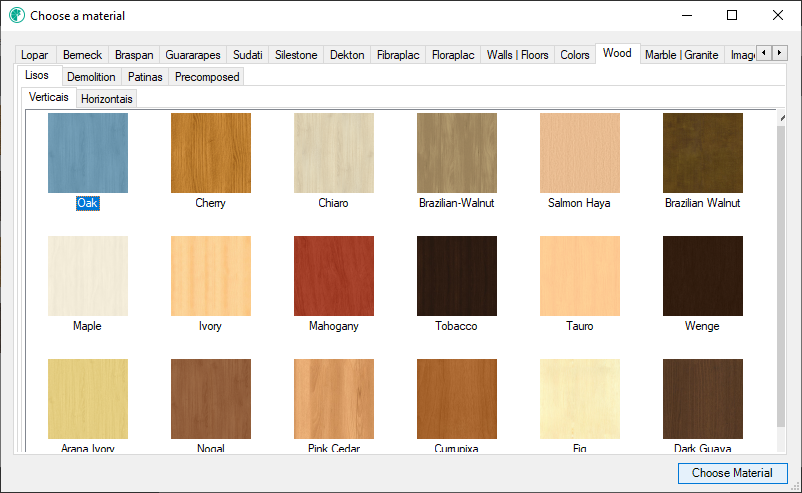 3. After you have chosen the material, the Create/Edit Models screen appears with the information for the selected material. Set the template information and click Save.