In order for the negotiation to be won, the system must be informed of one or more suppliers responsible for the design items, so that the purchase order can be requested.
The registration of suppliers can be done directly in the Suppliers Panel, but also, when generating a new negotiation manually, 2020 Manager identifies if the supplier informed for the project already exists. If not identified, you can select a supplier already registered or make a new registration when generating the negotiation.
The Supplier Panel is a screen accessible both to the Company's employees and to the suppliers themselves. Through it, it is possible to allow external user access, to perform the integration between store and supplier. For more information, click here.
This article covers the following sections:
Register suppliers
1. Go to Adjustments - Manufacturing - Suppliers;
2. Click Add

3. The screen for registering the supplier data is displayed. Fill in the fields and click Save.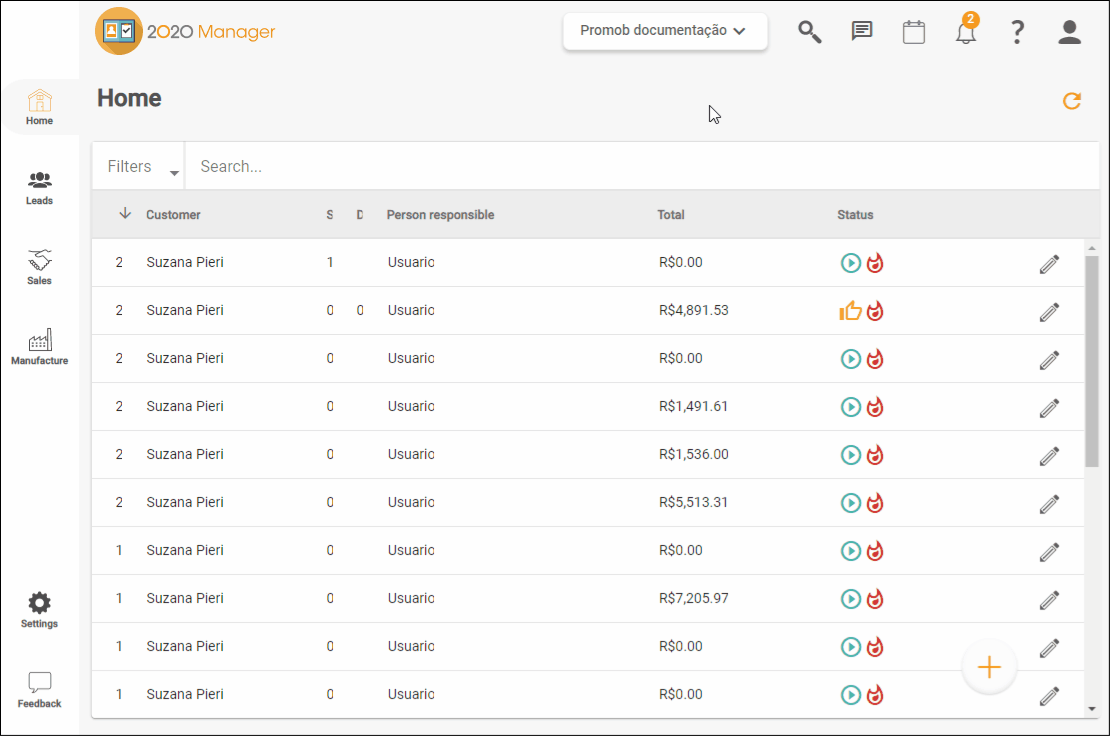 Register or select a vendor in the negotiation
REMARKS: It is not mandatory to inform the supplier when creating the negotiation, but it can be edited later in the Negotiation.
1. In the negotiation screen, click Add, and then click Import Project by File;
2. Fill in the required data: Person and Temperature;
3. Select the file to be imported, and click Save;
4. Then, on the Define Suppliers screen, find or register a Supplier;
5. Click Save.
If a supplier has not been reported in a negotiation, on the left side, on the main negotiation screen, the message Inconsistencies - Supplier not reported is displayed, click Click here to resolve. On the screen that appears, select the Vendor, and click Save.