To cancel licenses for promob products, follow the instructions below:
1. Access o Portal de Suporte Promob.
2. Log in with your account in Connect now.
3. Click in Licenses - Manage Licenses.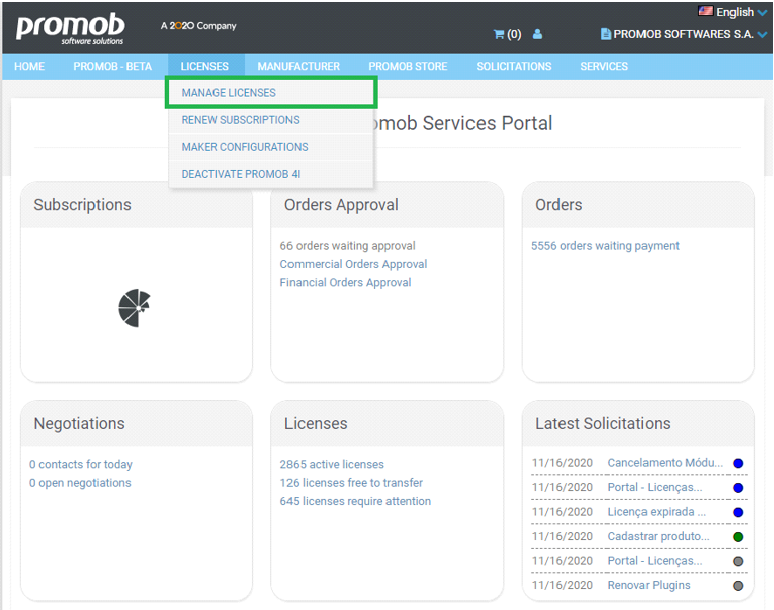 4. Click on the

next to the license to be canceled.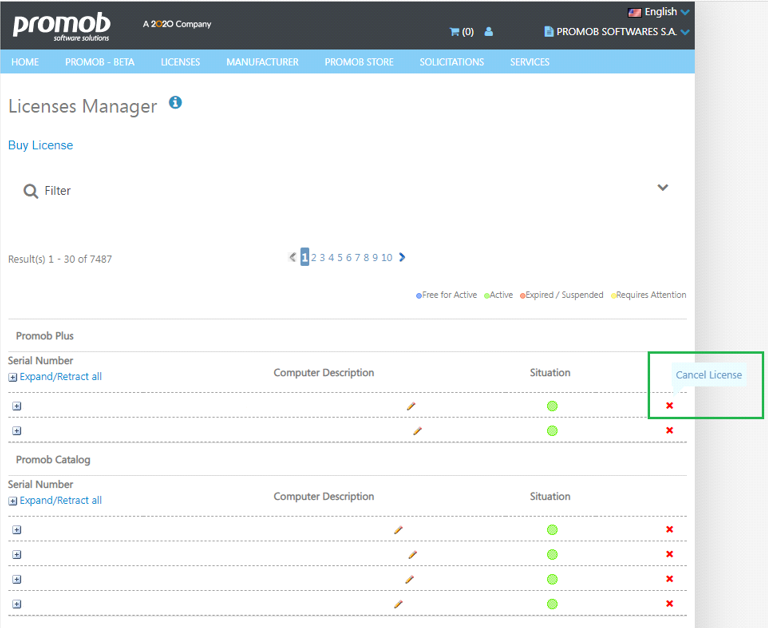 5. After that, a warning message about the license cancellation will be displayed. Click on Yes to complete the cancellation.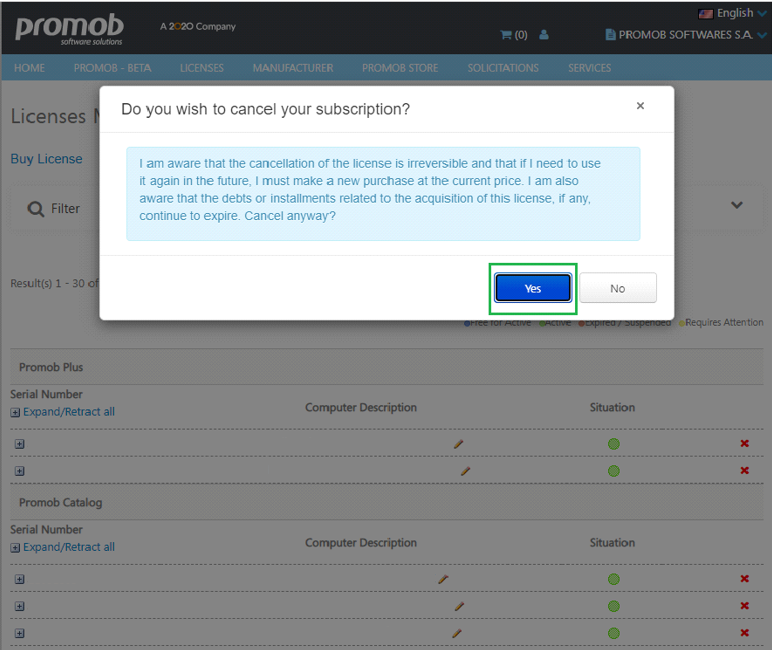 6. After clicking Yes a message will appear saying that the cancellation was successful.