To cancel subscriptions for Promob products, follow the instructions below:
1. Access o Portal de Suporte Promob.
2. Login with your account to Connect now.
3. Click in Subscriptions - Management;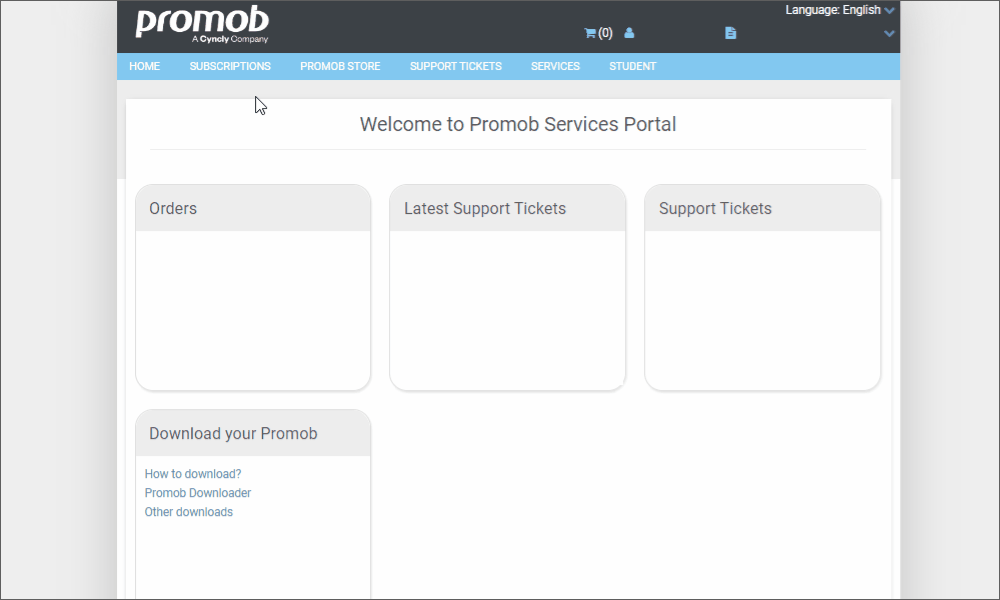 4. In the Manage Subscriptions screen, the Filters tab is available. Choose your search options.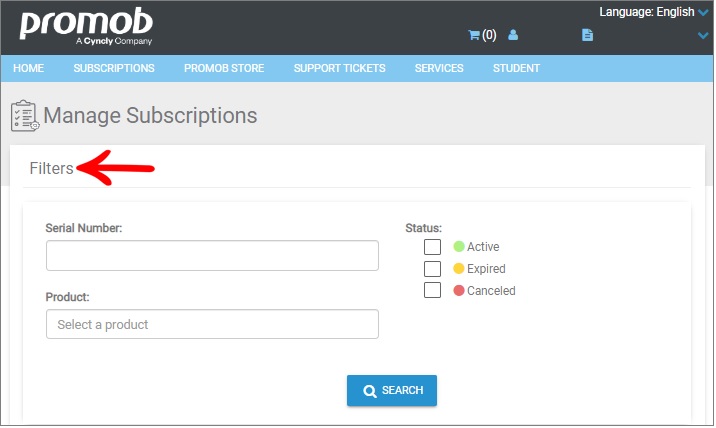 5. Select the Promob with the license to be cancelled.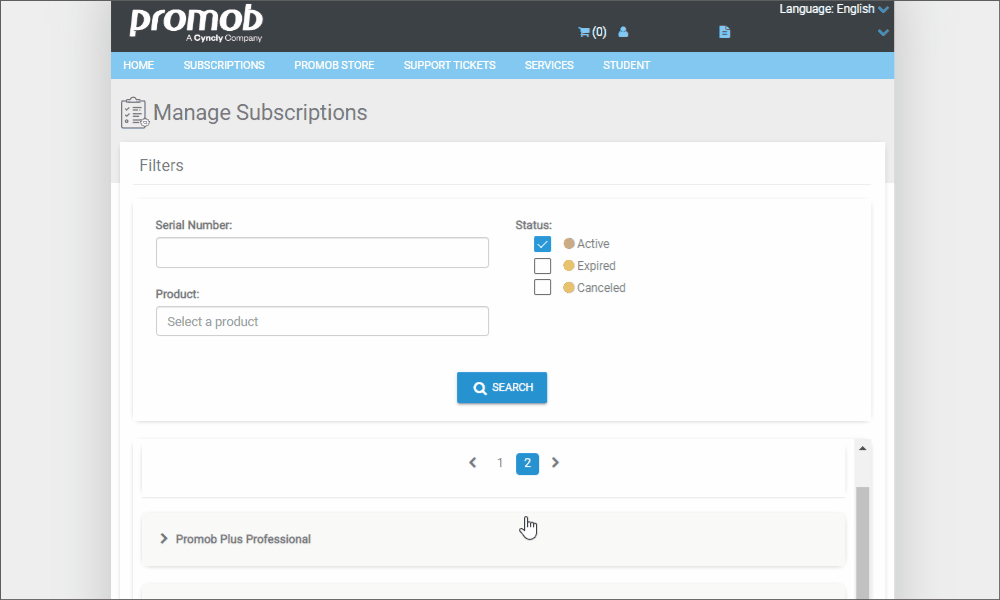 6. Click the Actions

tab next to the subscription to be canceled, and then click Cancel;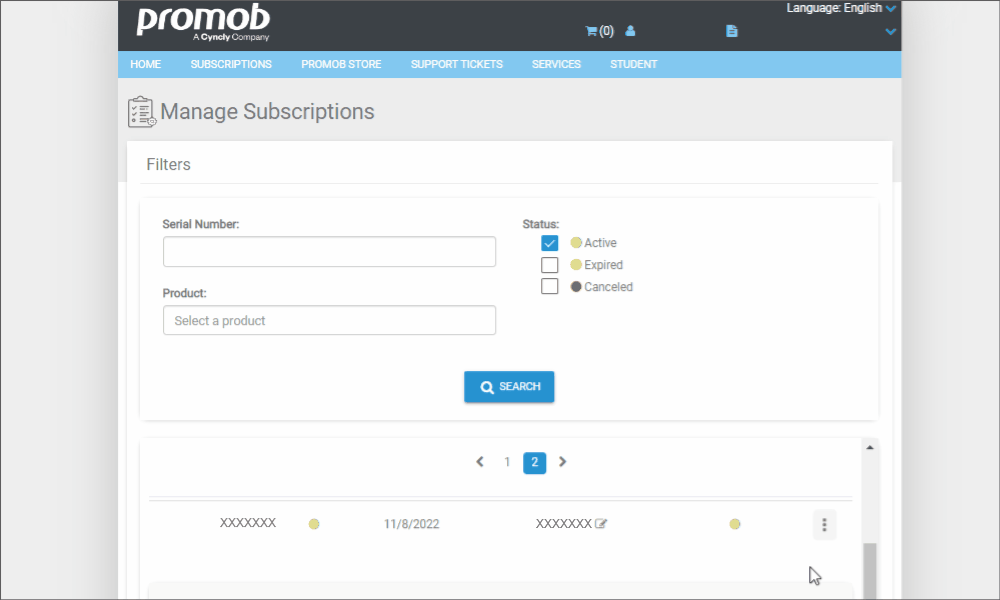 7. After that, a warning message about the subscription cancellation is displayed. Read carefully and confirm the reason for cancellation, then click Yes to complete the cancellation;
IMPORTANT: If you want to save the designs created by the subscription to be canceled, it is necessary to export them from Promob to the machine, before canceling. Designs are registered and linked to the Portal account, so if the subscription is cancelled, the designs linked to it are not saved.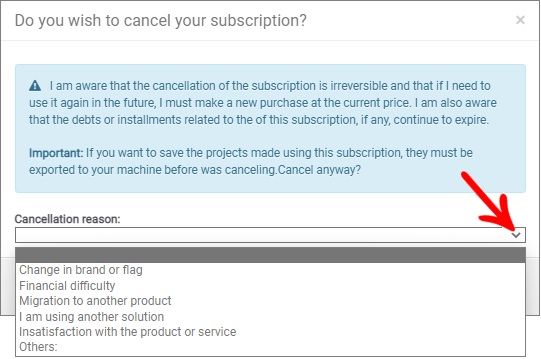 8. If asked for the reason for cancellation, fill it in and click Yes.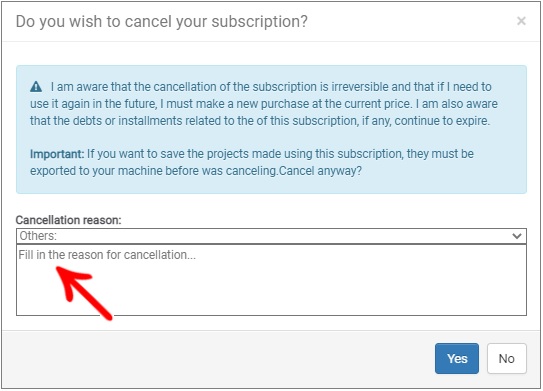 9. If the user does not select or fill in the reason for cancellation, the warning message appears in the lower corner of the screen:

10. After clicking Yes, a message will appear saying that the cancellation was successful.