Available in the products
For that you can present the project to your client with a closer view of reality, Mooble enables the rendering tool.
After you have made the render settings and reached a render preview that you consider good, the time has come to request the Render!
Check out how to render:
1. Choose the size and after click Render;
2. The render will be sent to a queue;
3. At the end of the rendering, an e-mail will be sent notifying the user logged into Mooble;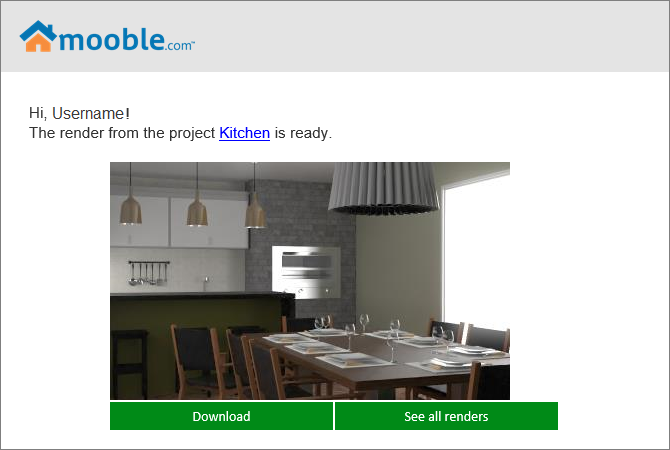 4. The renders can also be viewed by clicking See all renders;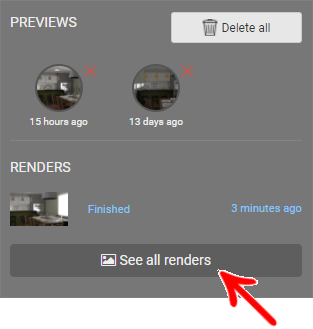 5. Or by accessing the account and clicking on Renders;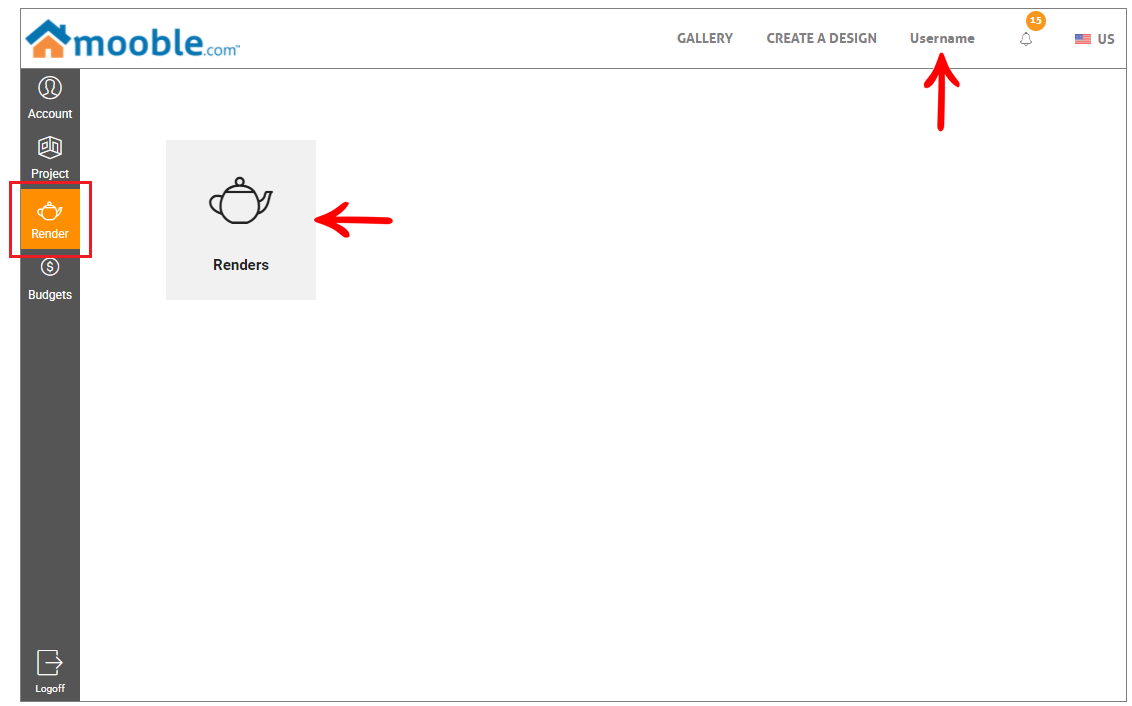 On this screen all the renders taken from this account will be displayed.