Situation: When trying to send the request to 2020 Manager, the message Service Failure in Promob ERP Cloud - Invalid reference is displayed.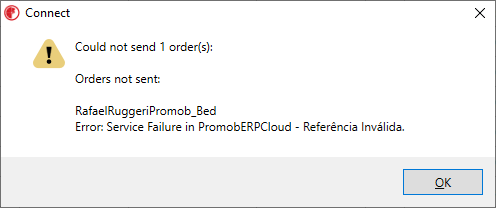 Cause: This situation occurs because there are items calculated without a valid reference registered, it is blank.
Solution: Contact Promob Support sending the project in question so that the item can be checked and adjusted.