Once you have purchased one or more Maker configurations, you can check your account in the Promob Portal for available configurations, configuration status, as well as their expiration date.
To access the available configurations page, follow the instructions below:
1. Go to the Promob Portal and login.
2. Go to the menu Subscriptions - Maker Configurations.F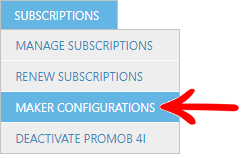 3. Now simply select the desired configuration, filter by situation, and click Search.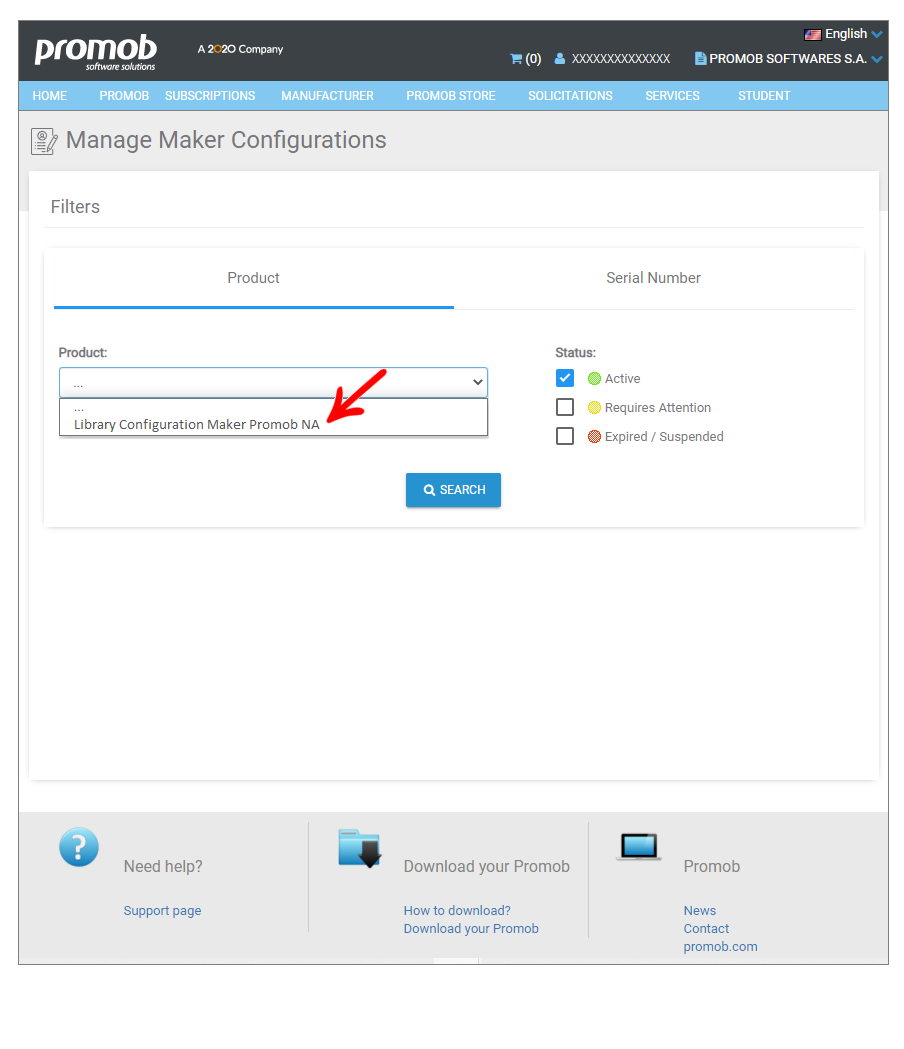 4. By clicking on the subscription activation number you can assess the status of each one individually.