Available for the products
In the registration of models and their derivatives, some information can be registered in several units of measure. We can register units of measure for the following information:
Sheet Thickness
Glasses Thickness
Thickness Edge Banding
Height Edge Banding
Model Width
Model Depth
Register
To register the units of measurement:
1. Access Maker - Units Measure Registration.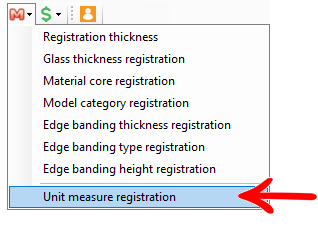 2. The Units of Measure Registration screen appears as below.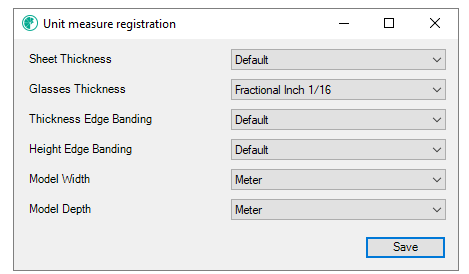 IMPORTANT:
The default value will not be converted to millimeter.
When you change a unit of measure, the value will not be applied to other entries. The user must change it one by one.
3. Choose the unit of measurement for each desired information.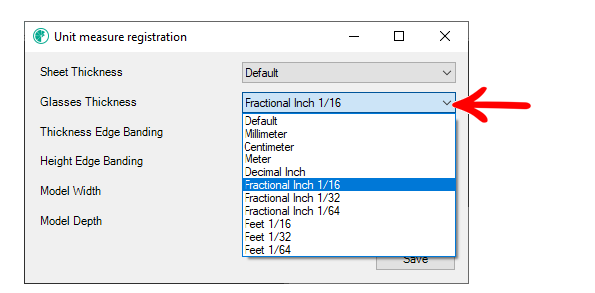 4. After selecting the unit of measure, the specifications of the selected unit are displayed: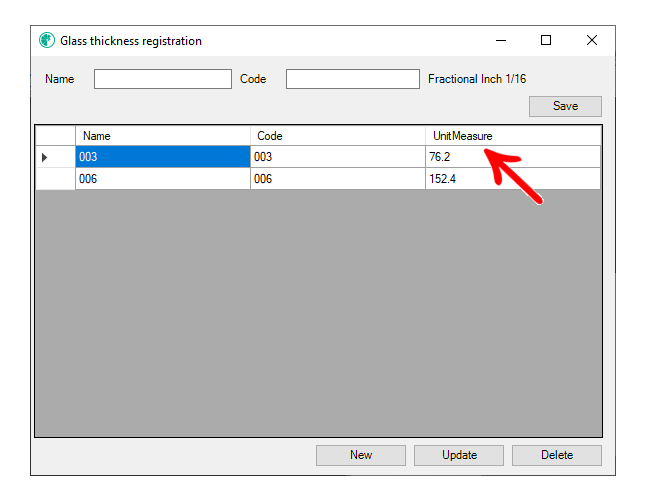 5. For each unit of measure value selected, you will be informed of the unit of measure and the conversion to the engineering value, in millimeters.