In the Import Designs tool, it is possible to import files from 2020Design, through the XML file, as the 2020Design file extension differs from the Promob file extension.
Import the design into Promob with the XML file generated in the conversion.
IMPORTANT: Click here to check the XML file generation procedure.
After generating the file, it is necessary to import the design:
1. On the initial screen for selecting designs and users (Connect screen), on the top menu bar, click on File - Import Design;
2. On the new screen, click on the file selection box and select the XML file generated in the conversion;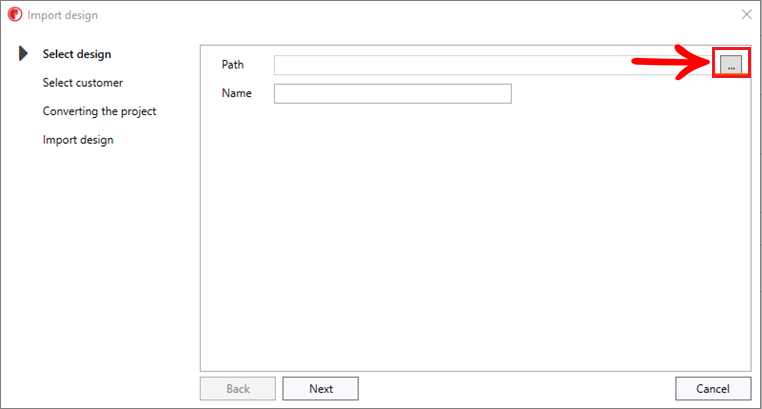 3. After clicking on the file selection box, a new window will open to select the file to be imported. In the lower right corner of this new window there is a file type selector as shown in the figure below, the file type that must be selected for import is XML;

4. After selecting XML file type, the system will make a filter showing all XML type files present in the folder, at this moment select the import file and click Open;

5. After selecting the file, the selection window will close and the information with the path of the selected file will appear on the Promob screen. The name of the file also appears on this screen, a name that can be changed at this time, if the user finds it necessary. After this step, click on Next;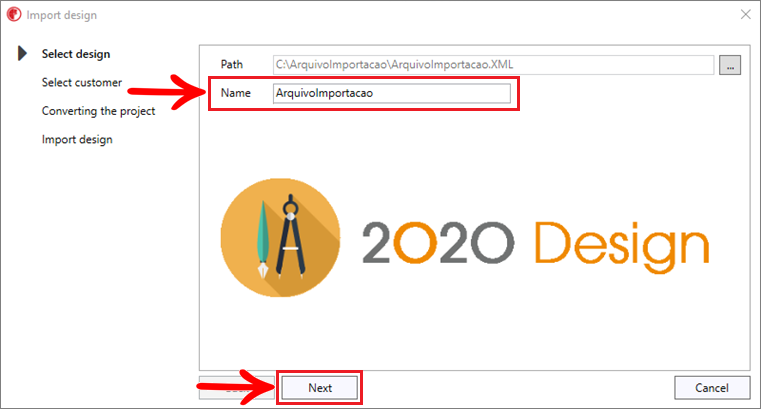 6. On the customer selection screen, you can select an existing customer or create a new customer so that the design is linked. After selecting the client, click Next;

7. The screen will show the message that the file is being converted, at this moment it is necessary to wait for the conversion. The lead time for the conversion is relative to the size of the design, that is, the more items, the longer the conversion will take;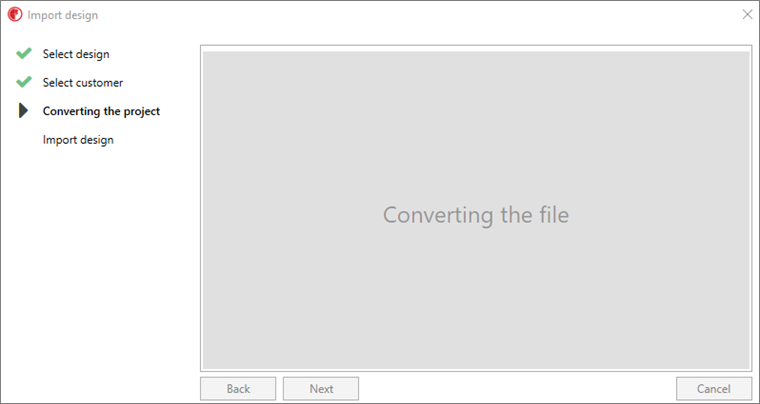 8. At the end of the conversion, a warning message will appear, that the file has been imported successfully, just click on Ok and the design will appear in the list of designs in Promob.