Check below, the definitions of each configuration available in Features Configurator - Blum. If necessary, see here how to apply dimension settings.
Blum Drawers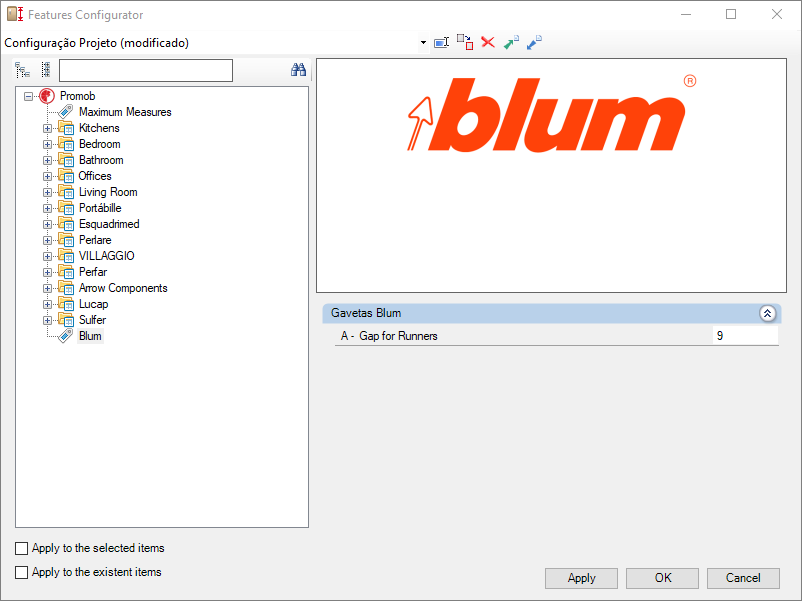 A - Gap for Runners: defines the total clearance/gap between the unit and the module. Changes the width of the drawer. For Metabox drawers the value must be equal to 0.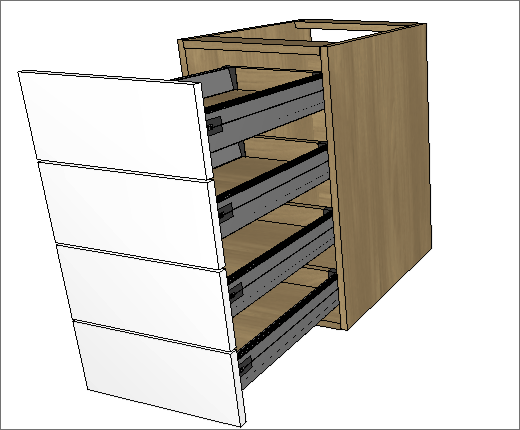 NOTES: For the configuration to be visible, it is necessary to select the drawer module and insert the Blum drawer as an aggregated item, in Tools - Aggregates.