Check below, the definitions of each configuration available in Features Configurator - Lucap. If necessary, see here how to apply dimension settings.
TV info
The TV Info settings, through the Feature Configurator, do not reflect visual changes in the 3D space. They have the function of generating technical information based on the TV to be installed on the TV Panel, to be later displayed in the XML file sent to the manufacturer.
To view the changes to the Panel measurements, access the TV Editor.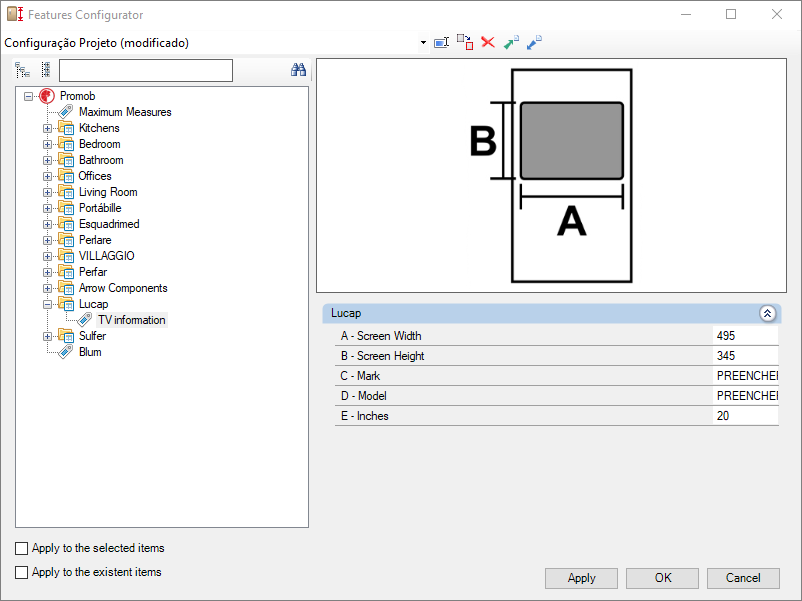 A - Screen Width: Sets the width of the TV. This filling must be mandatory;
B - Screen Height: Sets the height of the TV. This filling must be mandatory;
C - Brand: Sets the brand of the TV. This filling must be mandatory;
D - Model: Defines the model of the TV. If necessary, consult the TV manufacturer. This filling must be mandatory;