Builder uses the models applied on the items in the 3D Environment to export the information on the Technical Drawings, Cutting Plans, Nesting, etc.
Labels
In the examples below, we will show you how to find the information of the models displayed on the labels.
The Carvalho Model was applied at the counter: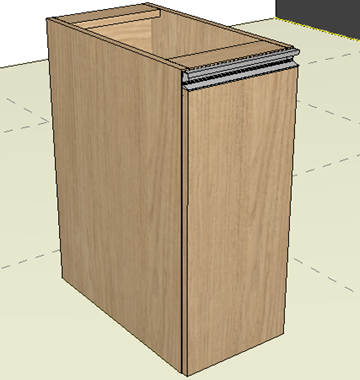 And when exporting the labels, in the tape information, the reference of the model registered in the library is displayed. Below we have an example of the Label when the border is Carvalho: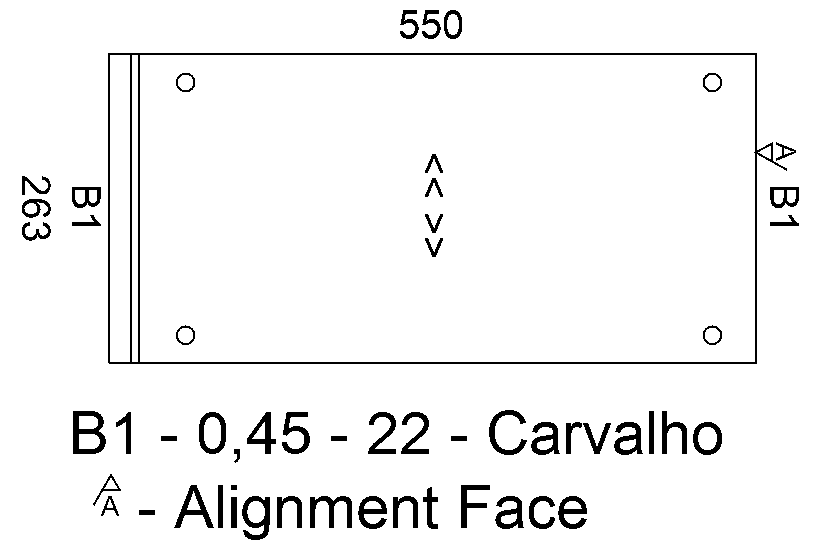 The reference can be edited in the Template Editor, to do this:
1. Go to Register - Models.
2. Select the desired model, and edit the information in the Reference field: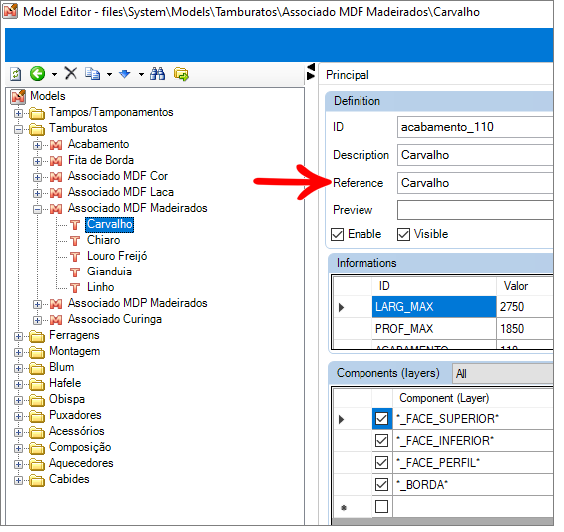 You can also use wildcards, with the Builder production materials register.
In the example below, we apply the Gobi material to a wildcard template and register.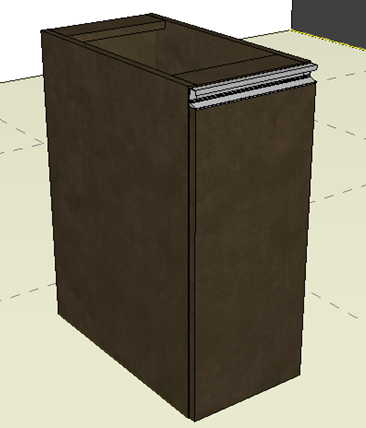 The label is displayed as follows: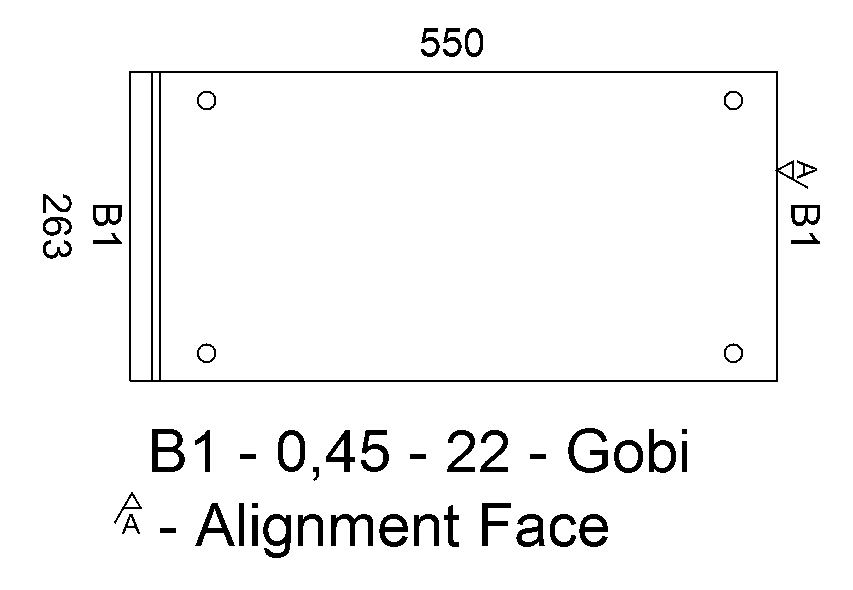 To edit the information of the materials applied by the wildcard:
1.On your Promob access Builder Documentation and select Builder Production Materials Register.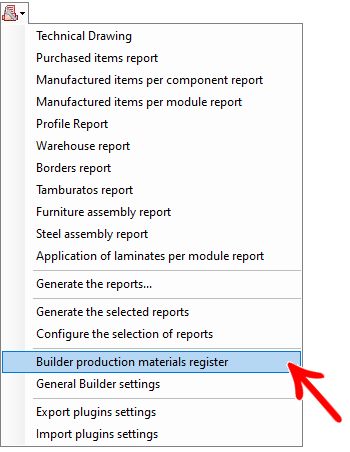 2. In the Builder production materials register, under Material Name enter the desired name: