Promob Cut Pro provides the Plugin Putsch Meniconi Ilenia. For more information on purchasing the plugin, contact Promob.
Plugin Activation
To use the Plugin Putsch Meniconi Ilenia:
1. Active the Plugin, go to File - Plugins and click Activate.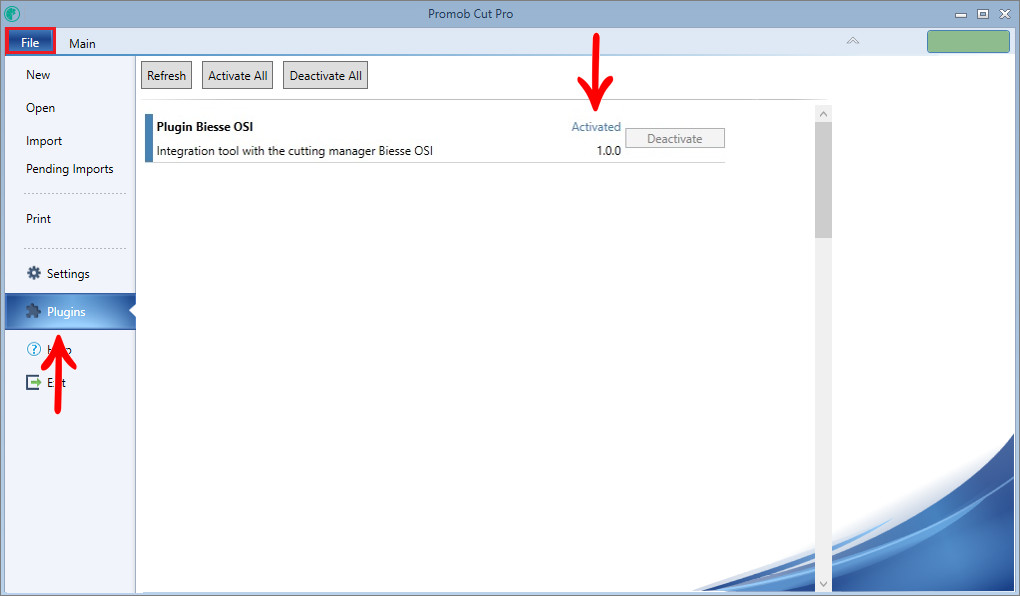 IMPORTANT:
The Cut Manager files are not generated if the cut plane was edited by Moving Parts.
For all managers, it is possible to configure the label image through the File-Print menu. For more information, click here.
Plugin Configuration
1. Configure your plugin by going to the Main menu - Export Settings.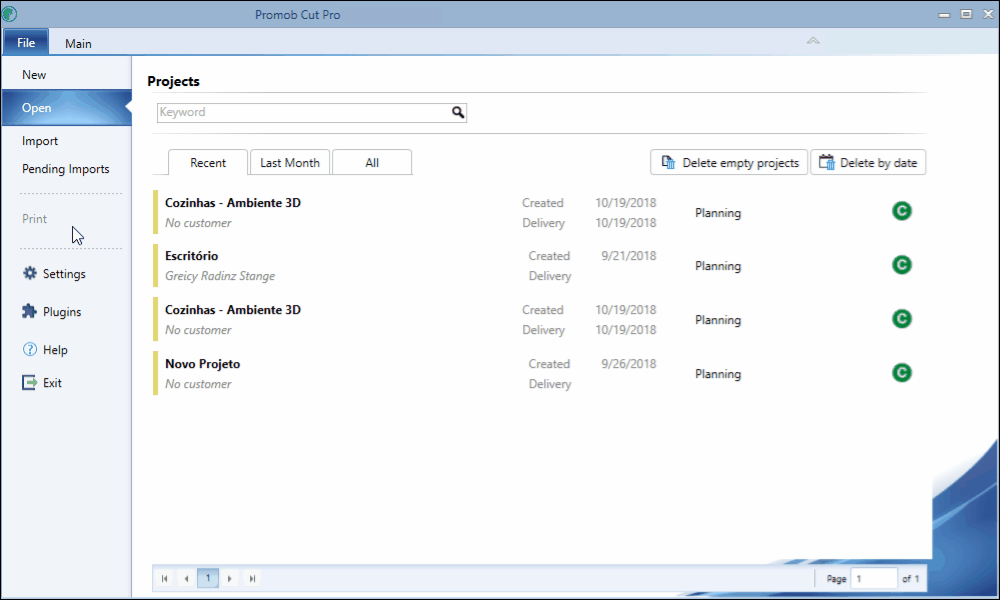 2. In the window that appears click on the Cutting Manager and select Ilenia.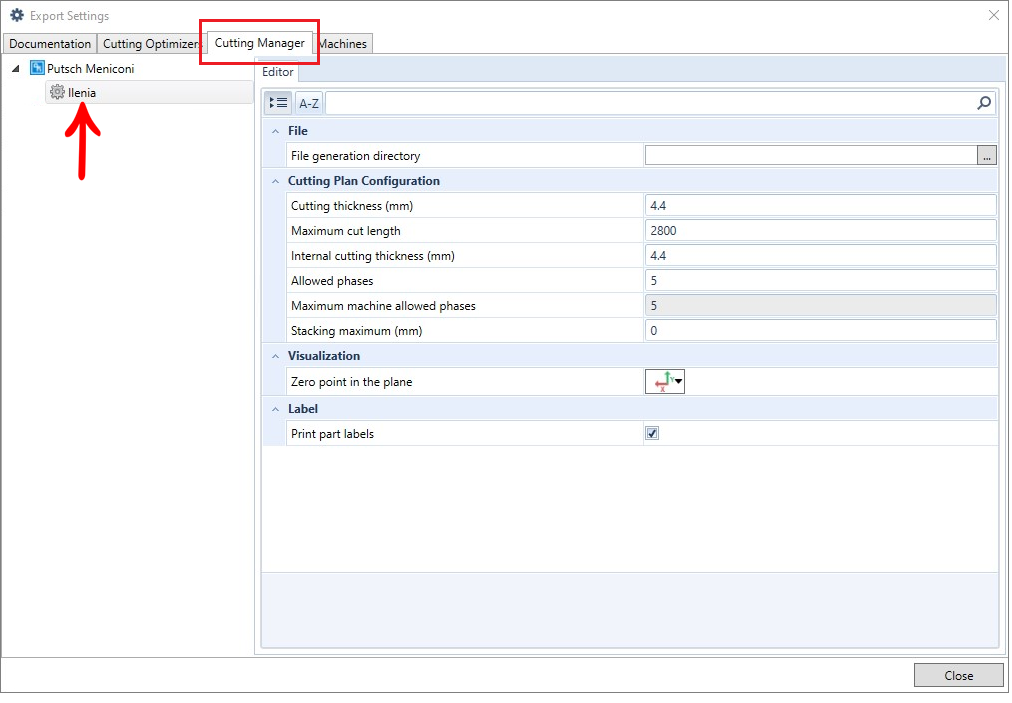 3. Click on the manager name to access specific information: