To optimize the purchase process of design items, it is possible to generate Online Orders in Promob, that is, you can request the purchase of items, from the Budget tab, directly from your design, which it directs to the product brand website to finalize the purchase of the order.
To place an order online:
1. Access Budget - Buy Online and choose the Order of the desired brand;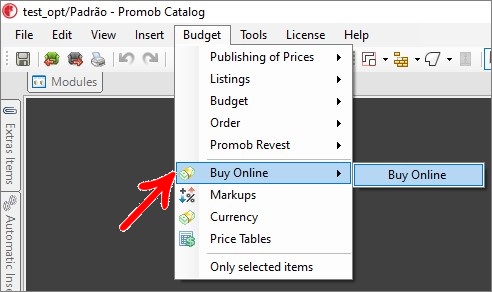 The order list is generated;
2. Click the Buy Here button in the right corner;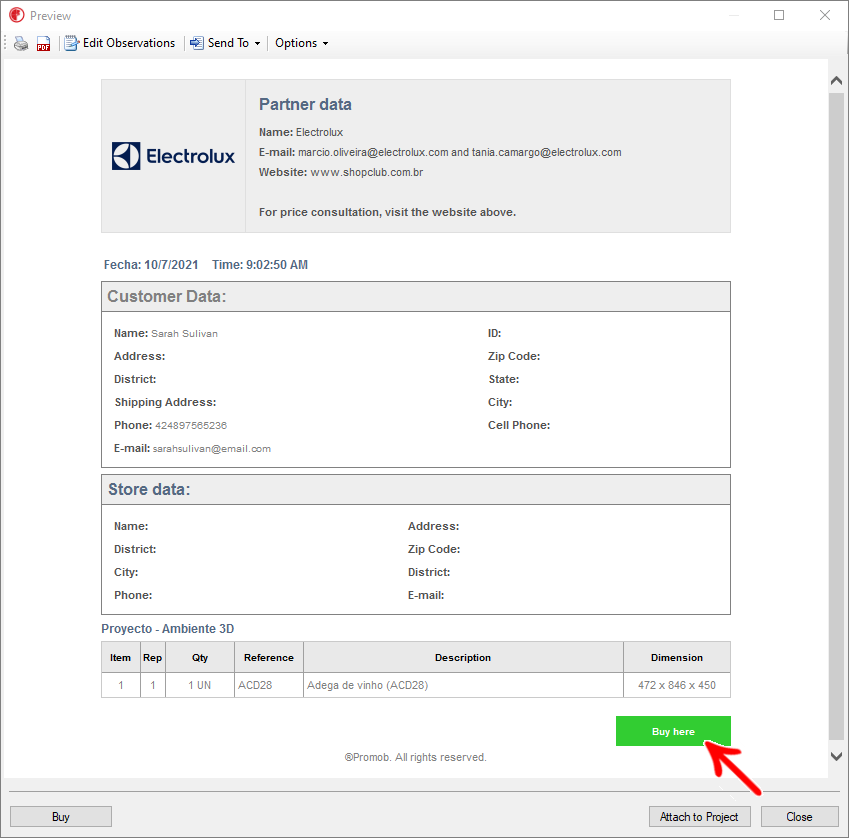 3. The product purchase page is loaded in the internet browser.