Available in the products
1. To access the My Data screen under Settings, it is necessary to go to the Dashboard home page, click
on the icon in the upper right corner

2. In the menu that appears, click the gear icon located next to the user's name.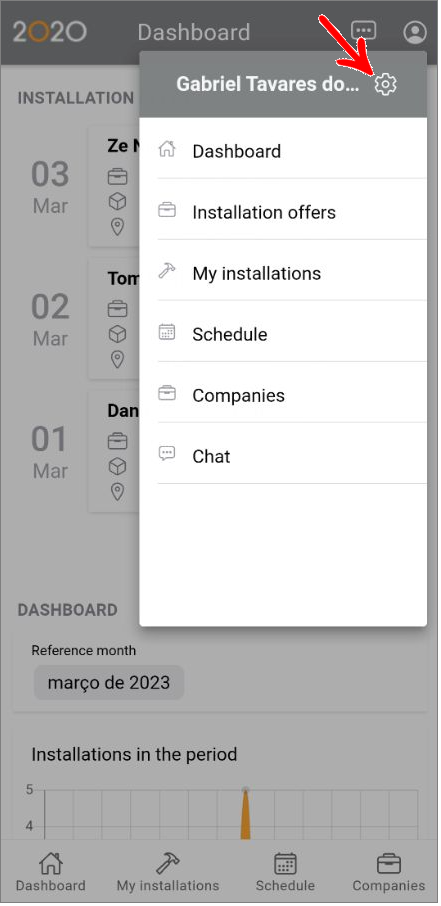 3. And load the screen with the following settings:
Language: where you select a language to display the App.
My data: where you will inform your name, e-mail, contact phone and description about you.
Service hours: where you will define the days of the service week, as well as the start and end time of service.
My projects: where you can upload images of projects that have already been assembled and installed by you.
It is also possible to add a profile photo, just select the profile image option in the upper left corner. Upload a photo from your phone via the Gallery option or take a photo by clicking on the Camera option.
IMPORTANT: these informed data may be used by the Company that you are linked to.