In addition to design views, images saved in files can also be inserted on the print page to assist in composing the print layout. These images can be in jpg, gif, tif, bmp and png formats.
To insert an image on the print page:
Insert image
To insert the image:
1. Click the Image

button on the side toolbar;
2.
Select the file and click
Open
;
3. Click on a location on the print page to define the beginning of the region where the figure will be inserted;
4. Move the mouse without pressing;
5. Click another location to define the end of the region.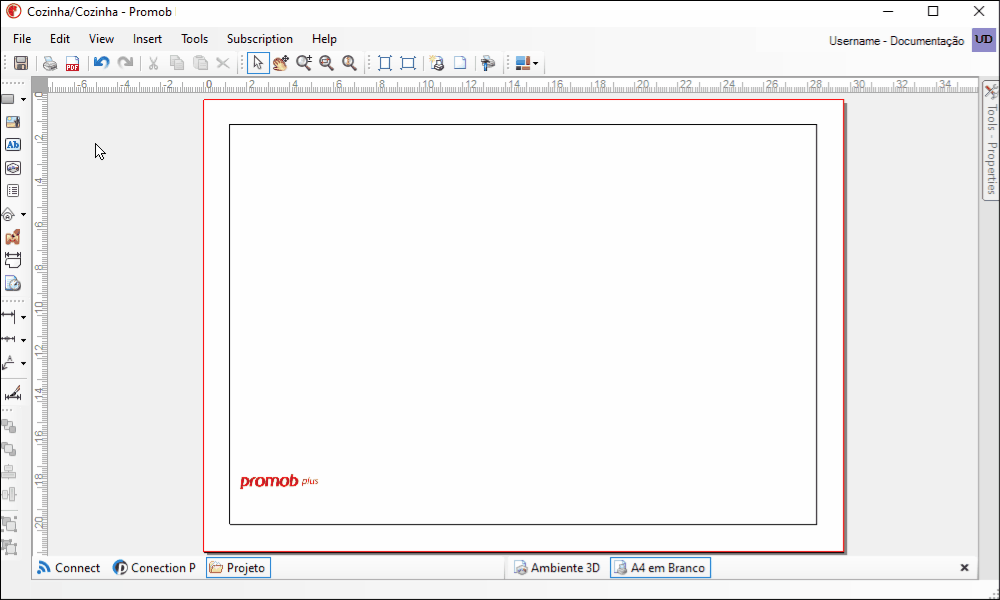 Move the image
To move the image:
1. Select the image and drag the mouse to the desired location or use the arrow keys to move the keyboard.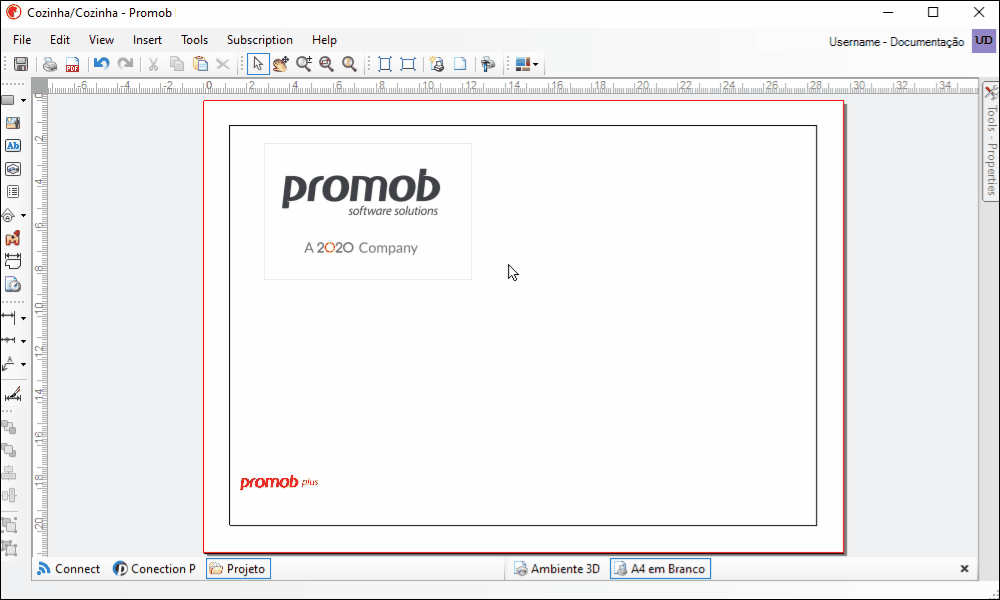 Rotate the image
To rotate the image:
1. Click once on the image. Click again and notice that the vertices of the image have changed.
IMPORTANT: do not double-click on the image, as the Open Images window will open. Position the mouse cursor over the vertex you want to rotate. Press and drag the mouse in the desired direction.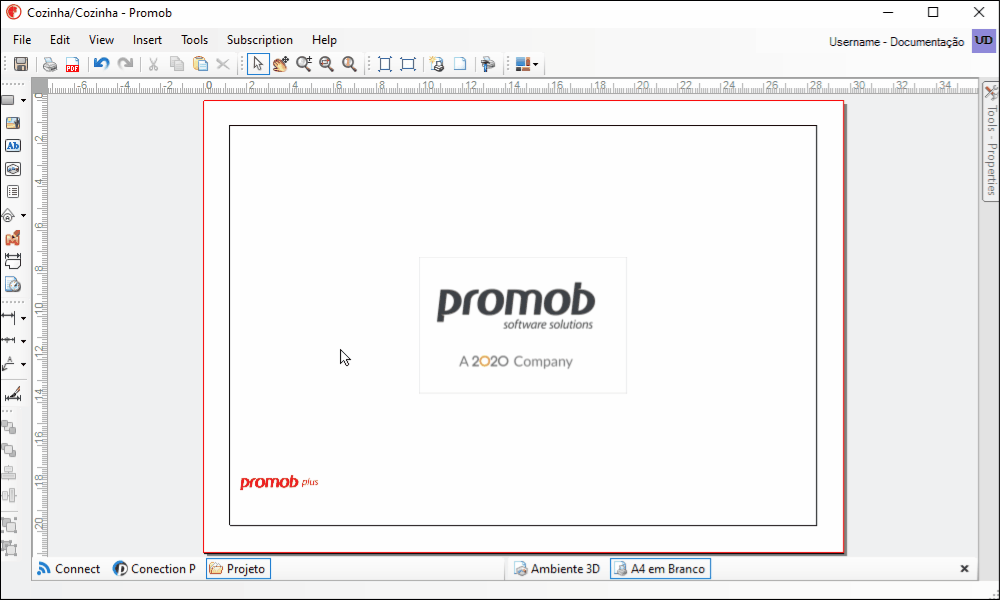 Remove the image
To remove the image:
1. Select the image and press the Delete key or right-click on the image and select the Remove option.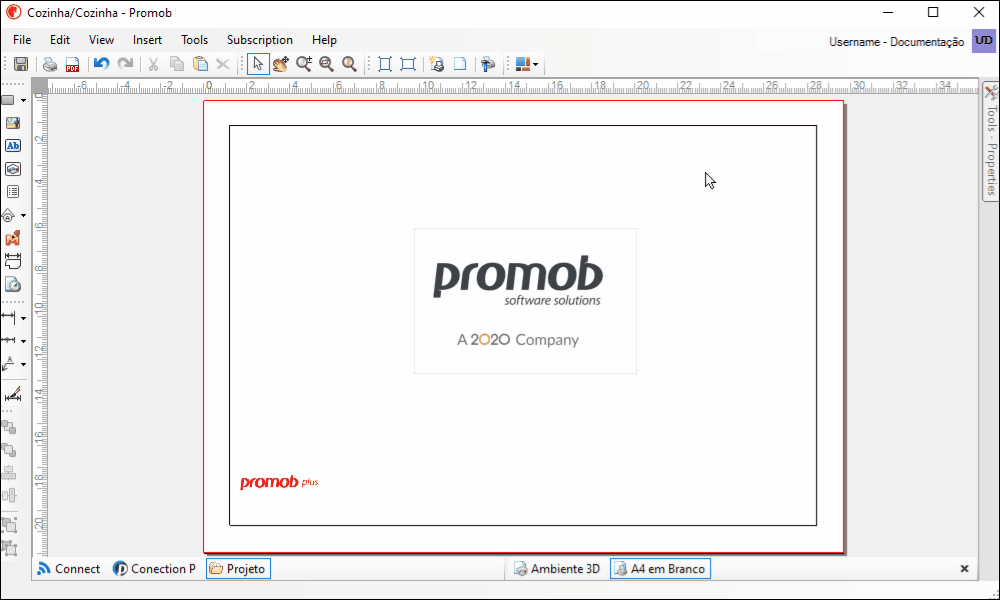 Configure image properties
1. Select the image and access the Tools - Properties;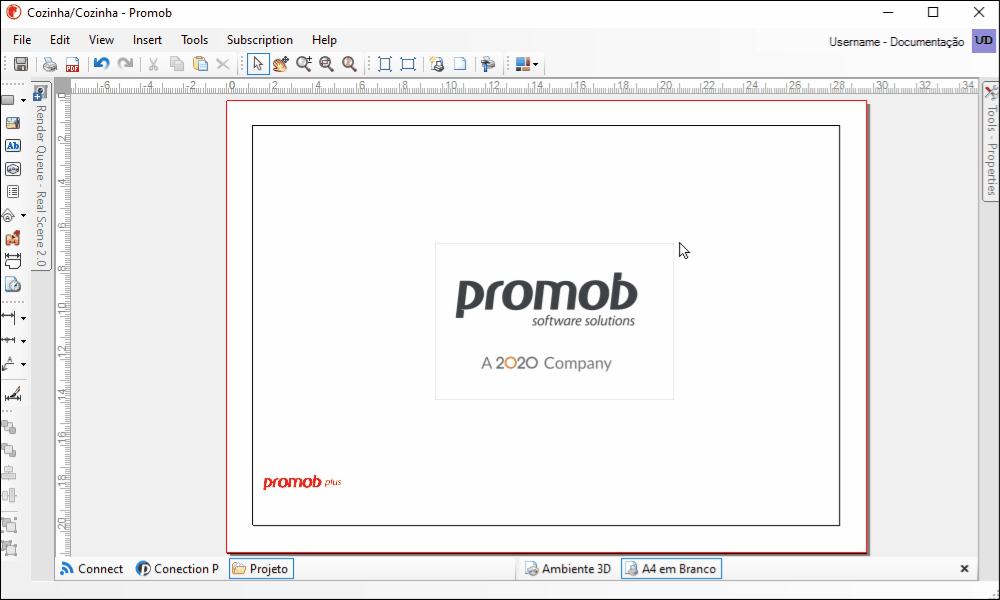 2. In the Dimension category, define:
Width: define the width of the image;
Height: defines the height of the image;
Real Size: displays the original size of the figure, converted to the current unit of measurement of Promob;
3. In the Others category, define:
Attach to the Design: defines whether the image is attached to the design;
File: displays the directory where the image is saved. When selecting the option No the image is not saved in the design;
Can be scaled: defines whether the image can have its width and height changed;
Can be moved: defines whether the image can be moved on the print page;
Can be removed: defines whether the image can be removed from the print page;
Protected: defines whether the image is protected against changes;
4. In the Position category, define:
Rotation Angle: defines the image rotation angle;
X: defines the position of the image on the X axis of the print design;
Y: sets the position of the image on the Y axis of the print design;