One of the features Promob cut is to generate labels used to identify the cut pieces.To print labels:
1. After setting up the pieces of the modules click on the Print button;

2. On the print page, perform the required settings. Click here to learn more about printing on Promob Cut;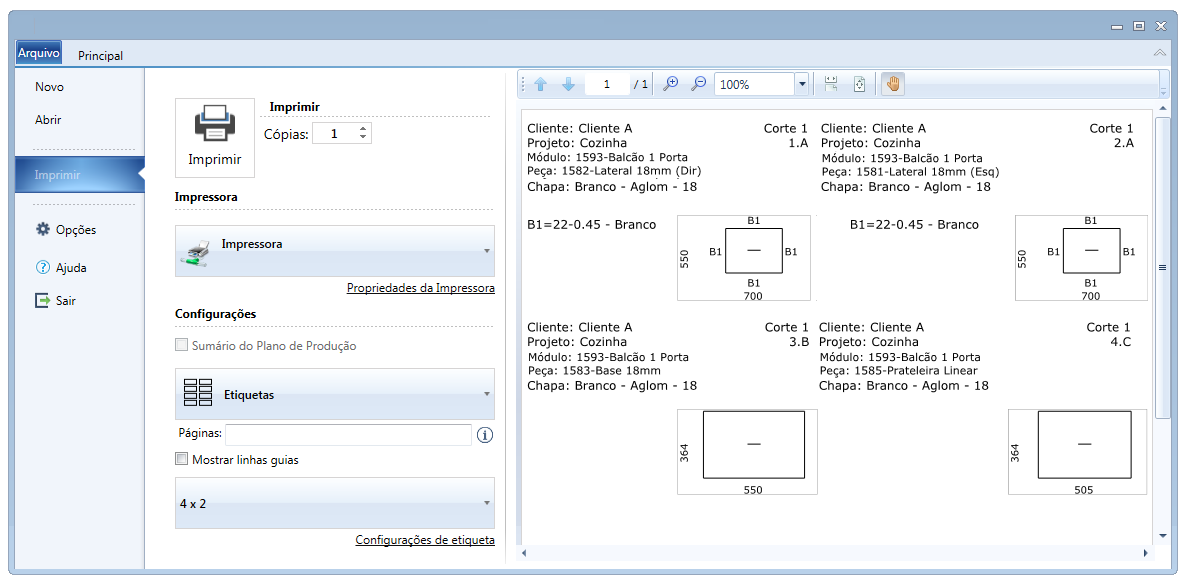 The label's information is:
1. Customer's name, project's name, module's description, piece's description, and panel;

2. Plate and piece cutting identification and the Preview Cut;

3. Identification of the edge banding applied to the piece. The next image identifies the sides of the piece with edge banding applied;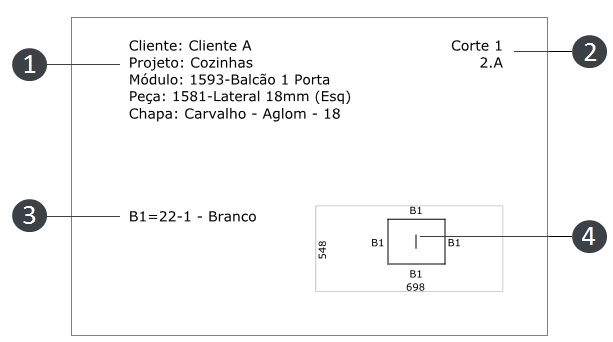 Identification of the grain direction of the panel;
1. TIP: Click here to learn how to install the thermal printer Argox OS214 plus (USB) and print labels in coil.

2. Click on Print.

Related links:
1. Displaying the module Unique ID?