The negotiations are in, CRM - Negotiations:
There are two ways to apply discounts: by the payment condition and by the operation.
By payment condition
1. In the Payment Condition inform the amount or percentage.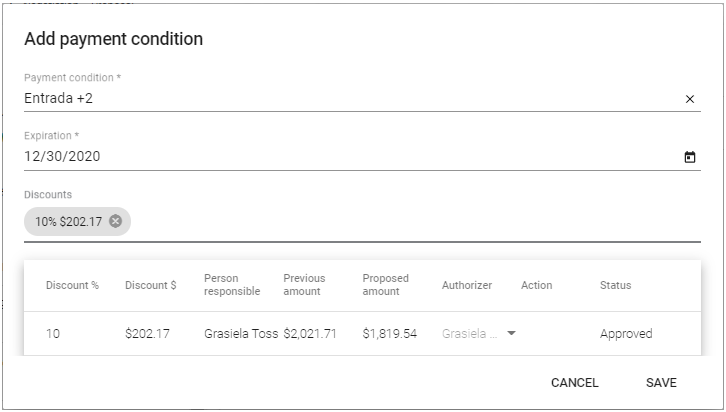 By operation
1. Discounts will only enter the calculation when they are approved.
2. When approval is pending, a message will appear in the negotiation. And an exclamation mark will be displayed on the condition or operation.