IMPORTANT: The procedures below are compatible with Promob Cut Pro and Builder.

Units of measurement for labels

Now it is possible to choose in which unit of measure the values for the generation of the labels will be informed. You can choose between pixels and millimeters. When you make the change between units of measure, the field values are automatically converted.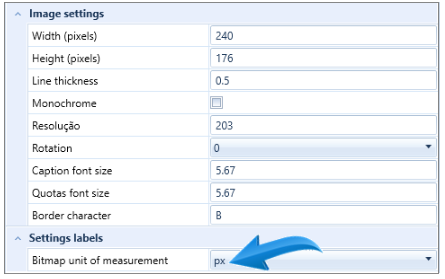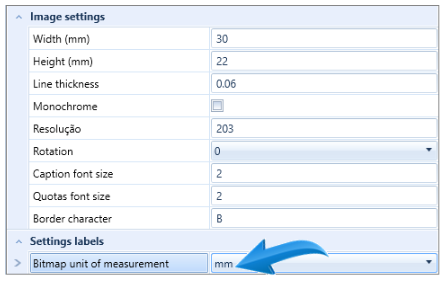 Font size for unit of measurement

The option for fonts when the measures of the label are in pixels is in points, and the unit is normally used. This measure is the height of the line, referring to the distance between the highest possible point and the lowest point.


When the unit of measurement for the labels is in millimeters, the sources are also measured in millimeters. To calculate the conversion between points and millimeters, it is necessary to consider that in one inch (25.4mm) there are 72 points.

Thickness of lines with respect to unit of measurement and resolution

The option selected for the labels is also used to define in which unit of measure the line thickness will be reported.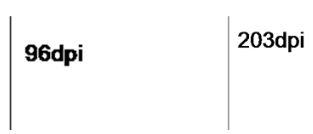 In the images above were drawn two lines with the thickness of 1px, one with 96dpi and another with 203dpi. The difference between the resolutions results in a line thickness divergent to the eye, this occurs because the amount of pixels in each image is different. It is worth mentioning that the thickness of both lines has the same measure when in pixels.

Positioning of items

The items that make up the label legends are positioned respecting the limits of the others, making the necessary displacements so that no overlaps occur. Remembering that the generation of dimensions in the height and width of the part is standard.

The image shows the space that each legend occupies, this determines if one overlaps another.

Application of rotations

It is possible to generate labels with different rotations, just enter the angle in degrees in the option "Rotation". The font sizes should be rethought so that the texts fit perfectly on the label with rotation.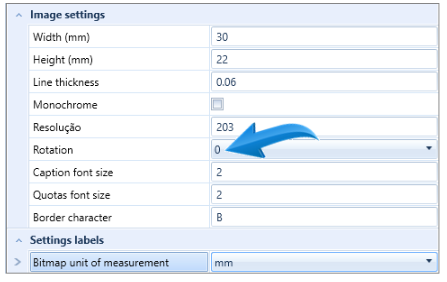 With 90 ° rotation the result is as follows: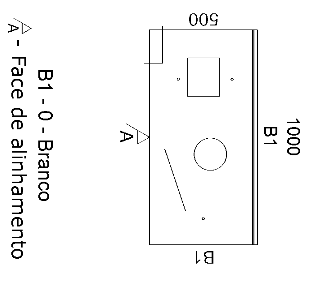 Viewing image resolution by paint.net

For more information about image resolution by paint.net, click here.