IMPORTANT: The functionality demonstrated below is not available for some versions of Promob Connect.
3D Viewer
With the functionality of viewing the 3D environment in the browser, it is possible to share it with the end customer.
1. With the project open, click on the option Project Viewer indicated.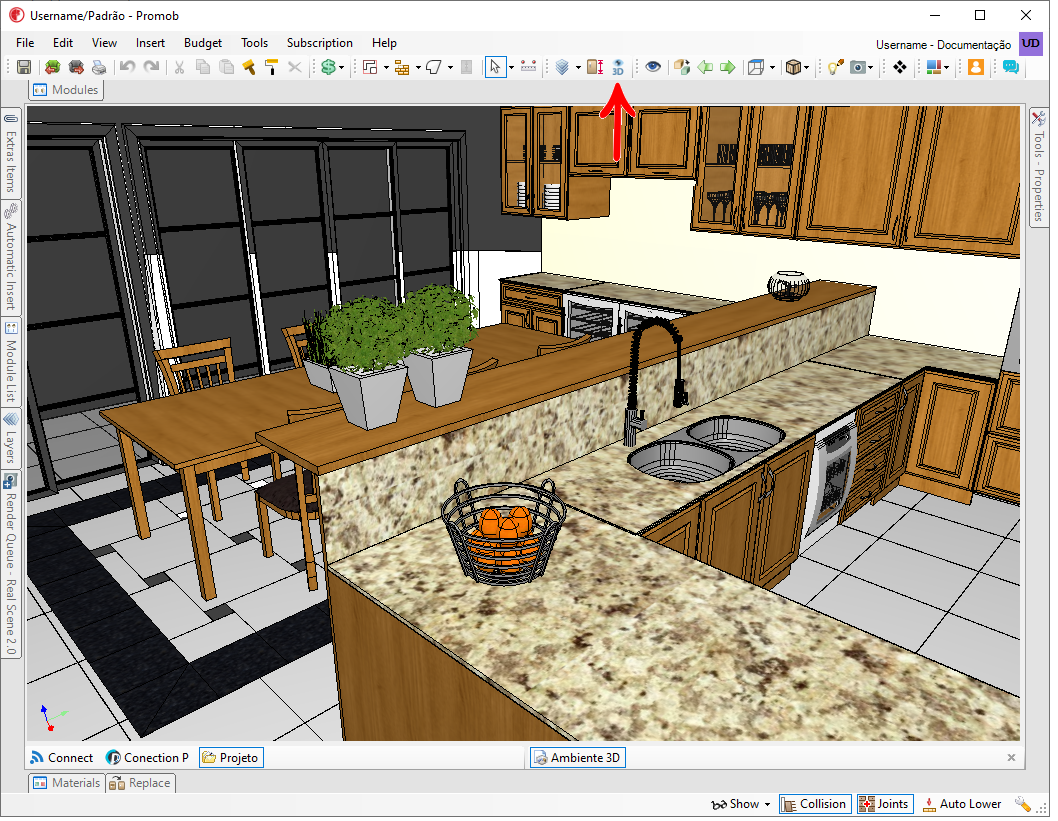 2. When you log in, the link will be generated and you can share it with the client by clicking on the Send by email option.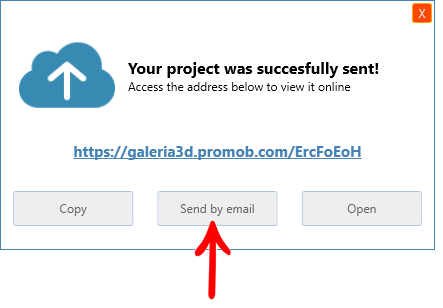 3. The application set as the default for sending email will open, with the link already inserted in the body of the email.
TIP: When saving any changes to the project, the client link will be updated almost instantly, this way the client will always have a browser version of the updated project.
4. The application defined as the default sending Email will open, with the link already inserted in the body of the Email