Available from the 1.12.12.39 Builder version or superior.
IMPORTANT: This procedure applies to the Argox 214 Plus and Zebra GC420t thermal printers.
To configure the label image generated in the Cutting Optimizers integration with print quality, we suggest you use the settings described below:
1. Access the Cut Plane – Optimizers Configuration ;
2. Select the Labels option.
Enter the unit of measure used.
Dimension font size (mm): 2
Height: 22
Legend font size (mm): 2,37
Line thickness: 0,05
Monochromatic: No
Resolution (DPI): 203
Rotation: 0
Unity of measurement: Milimeters
Widht (mm):30
Example: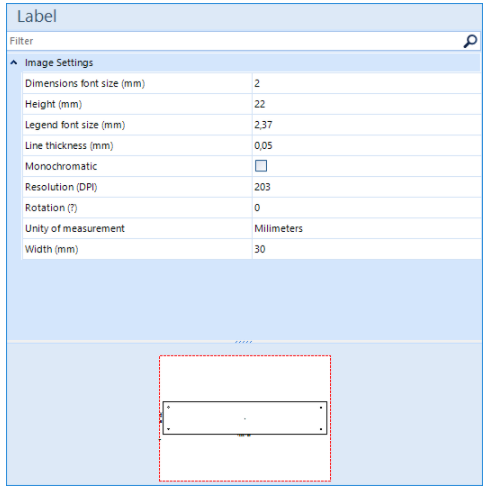 For pixel information and label image resolution, click here .